If you visit a retail store around a holiday, chances are you'll see a corresponding festive window cling. Whether it's Christmas trees and presents for the holidays, a jack-o'-lantern for Halloween, or pastel eggs for Easter, there seems to be window clings for every occasion.
Making your own window clings is easy, fun, and inexpensive. Best of all, you can make them year-round to add a little personality to your windows.
With Feb. 14 right around the corner, we made Valentine's Day-themed window clings.
Supplies
4 oz. bottle of white glue
Dish soap (two drops for every 2 Tbsp. glue)
Liquid food coloring
Small bowl (use more bowls for more colors)
Plastic spoon
Plastic page protectors
Cookie cutters (optional)
Paint brushes (optional)
Note to parents: Supplies could be toxic if ingested, so keep an eye on your keiki.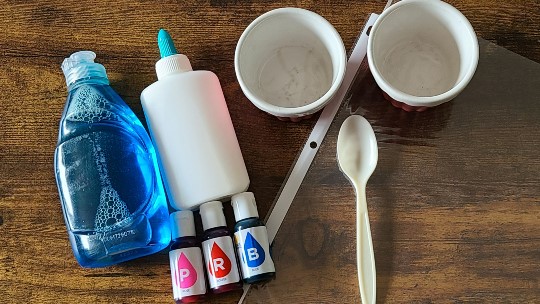 Instructions
Mix 2 tablespoons glue, two drops dish soap, and food coloring in a small bowl. You can make up to four different colors with one bottle of glue. To form shapes easily, pour colored glue back into the bottle. Draw your designs on plastic page protecters.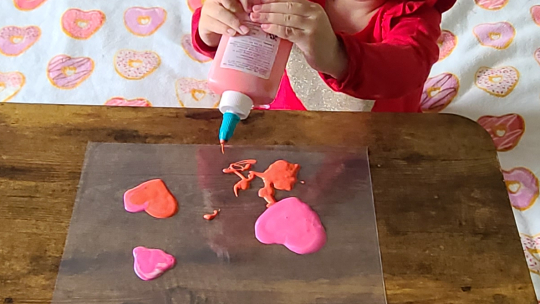 You can also use a paint brush or cookie cutters to make your designs.
Let window clings dry for 24-48 hours (depending on how thick they are).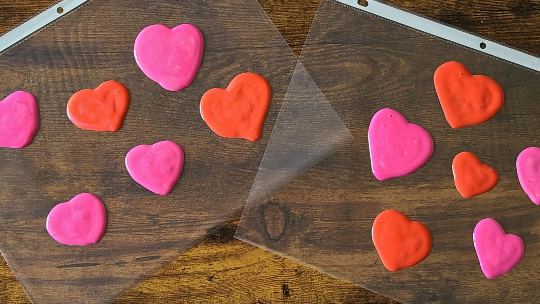 Have fun decorating your windows!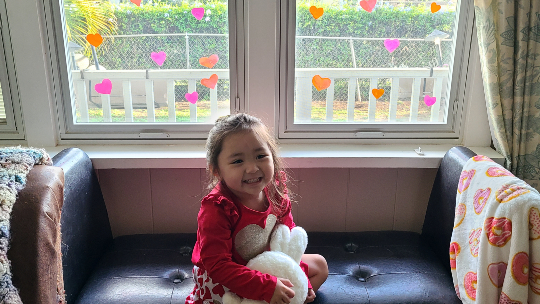 Fun for children and animals!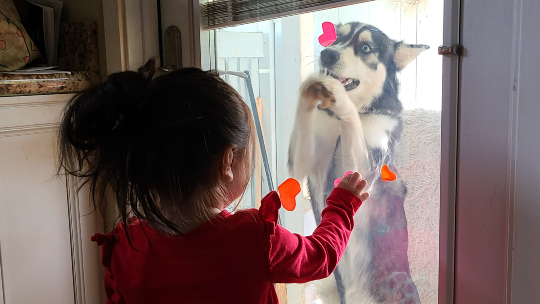 More Valentine's Day crafts
In a crafty mood? Check out these easy and adorable Valentine's Day crafts:
diy valentine pencil toppers
diy valentine felt rose pencil topper
easy valentine's day crafts for kids
valentine's day felt fortune cookies
Valentine's Day recipes
Are you looking to make a delicious meal for that special someone on Valentine's Day? Or are you celebrating Galentine's Day with your best friends? Mix and match these recipes for an unforgettable meal.
Starter
beet hummus
keto zuppa toscana soup
ulu chowder
watermelon & cucumber gazpacho
Entrée
budget holiday roast: tri-tip
kalua pork carnitas
mediterranean baked opah
oven-roasted chicken shawarma
Dessert
avocado key lime pie
cantaloupe papaya granita
matcha and chocolate swirl cupcakes
valentine's day chocolate-covered strawberries