Robyn Kuraoka
We meet two HMSA employees who have helped create, shape, and influence Island Scene magazine through the years.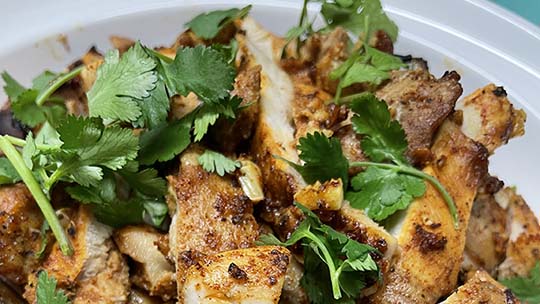 oven-roasted chicken shawarma
Craving some flavors of the Middle East? Here's a recipe for chicken shawarma that's oven roasted. Highly recommend some tzatziki on the side and fresh lemon wedges … and rice pilaf, hummus, warm pita, cucumber, tomatoes, and kalamata olives.
Tuesday, September 27, 2022
Saturday, October 1, 2022
Take a look at some of the stories that made their way into the spotlight in this season's issue.