Courtney Takabayashi
In honor of National Cookie Day, Heather Roylo shares her favorite cookie-related holiday tradition. Watch as she demonstrates how to make Mexican wedding cookies, a recipe that's been in her family for more than 50 years.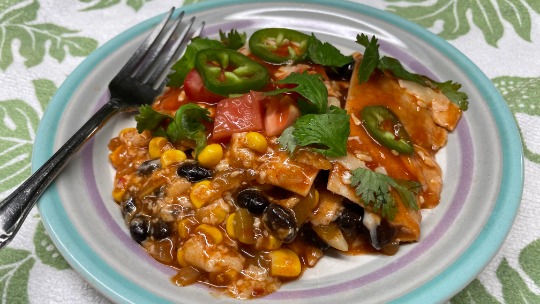 black bean enchilada casserole
Going to a potluck? Serve up this Black Bean Enchilada Casserole! It's easy to make and sure to please those who are ono for Mexican food. And isn't that almost everybody?
Take a look at some of the stories that made their way into the spotlight in this season's issue.