Alana Folen
Unemployment rates have reached an all-time high across the state due to the COVID-19 pandemic and it's more important now than ever that our community supports local families' pursuit of higher education. If you're in high school or are a parent with a young adult getting ready for college, it's never too early to start planning a budget and applying for scholarships.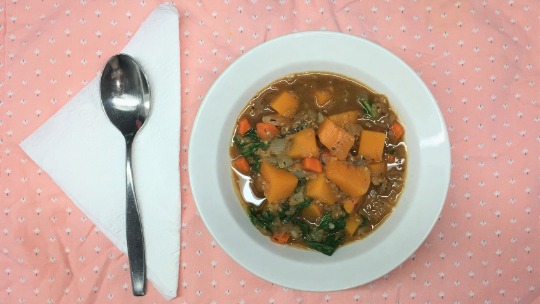 vegan kabocha and red lentil stew
Now that the weather's cooler, you're probably looking up your favorite soup and stew recipes. Here's a recipe that you may want to add to your repertoire – it's a vegan stew with kabocha, red lentils, carrots, and spinach.
Take a look at some of the stories that made their way into the spotlight in this season's issue.