Michelle Regan
Do you know your hereditary cancer risk? Some inherited gene mutations, like those in the BRCA genes, result in high breast and ovarian cancer risk. See what experts from Queen's Cancer Center shared about hereditary cancer and the BRCA gene.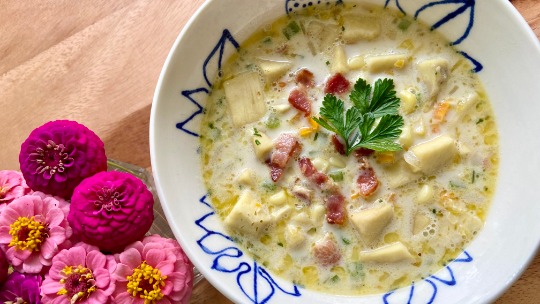 ulu chowder
Ulu, or breadfruit, is a delicious, hearty fruit found throughout Hawaii. Here's a local spin on corn chowder, which substitutes ulu for potatoes.
Tuesday, November 23, 2021
Thursday, December 2, 2021
Wednesday, December 8, 2021
Take a look at some of the stories that made their way into the spotlight in this season's issue.