Michelle Regan
The beloved Koko Crater Railway Trail had fallen into disrepair. Many residents complained about it, but a few decided to take action. Read how Kokonut Koalition came together in the largest community project in state history to save the stairs.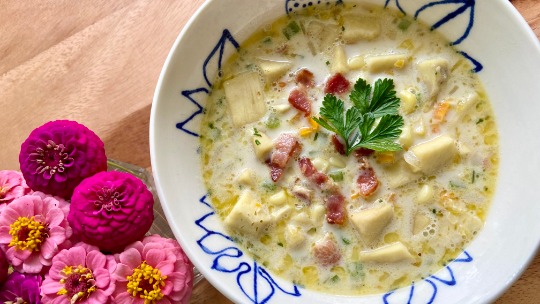 ulu chowder
Ulu, or breadfruit, is a delicious, hearty fruit found throughout Hawaii. Here's a local spin on corn chowder, which substitutes ulu for potatoes.
Thursday, December 2, 2021
Wednesday, December 8, 2021
Tuesday, December 14, 2021
Take a look at some of the stories that made their way into the spotlight in this season's issue.