October is National Fire Prevention Month. The tragic wildfires on Maui this summer emphasizes the importance of fire prevention and safety. Here are some tips from the Honolulu Fire Department.
Kitchen and cooking safety tips
Stay in the kitchen while you're cooking. If you leave the kitchen, turn off the stove.
Keep items such as oven mitts, wooden utensils, and dish towels away from the stovetop even when the stove is off.
To smother small grease fires, cover the skillet with a saucepan lid and turn the stove off.
For an oven fire, turn off the heat and keep the door closed.
Plug only one heat-producing appliance into an outlet at a time, such as a toaster oven.
Never store items on top of the stove or cooktop and inside the oven.
Create a three-foot zone around your cooking area to keep children and pets away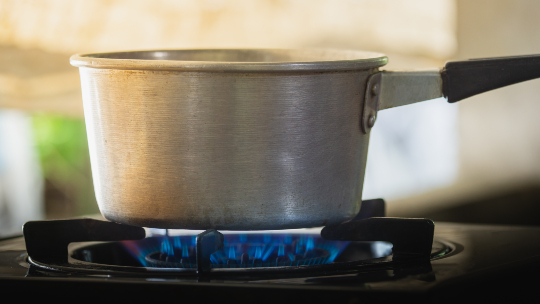 Outdoor grilling safety
Never leave grills unattended.
Grills should only be used outdoors.
Set your grill in an open area at least 10 feet away from buildings.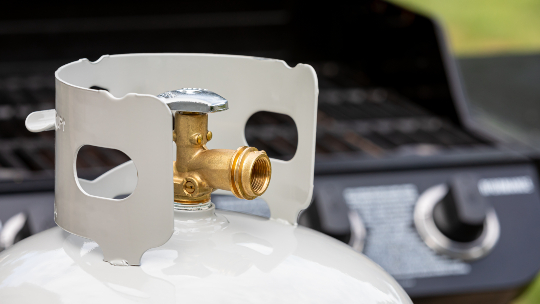 For gas grills:
Make sure that the hose connection is tight. To check for leaks, spray a diluted solution of dish soap and water on the hose and fittings. If bubbles form, turn the cylinder off and fix the leak.
Keep a small spray bottle of water nearby for flare ups.
When you're done grilling, immediately turn off the grill and propane valve.
For charcoal grills:
Don't add lighter fluid after the coals have been lit.
Once done cooking, cool coals for 48 hours and then place in a metal container with a tight lid.
Stay safe, be prepared
Check out our articles to help you keep you and your family safe and ready for an emergency.
be hurricane ready
Now is a good time to review or create a hurricane preparedness plan.
dealing with poor air quality
Poor air quality from a devastating emergency, such as the wildfires on Maui and the Big Island, can be harmful to the lungs, irritate the eyes and skin, and can be absorbed into the blood and heart from the lungs. We talked to Brian Wu, M.D., a pediatric pulmonologist and HMSA medical director, to find out what we can do if we're affected by poor air quality.

emergency preparation for your furry friends
Learn how to prepare a plan for your furry friends in case of a natural disaster. Find out what to including in your disaster emergency kit, how to stay informed, and more.
expert health advice
We asked a variety of health care providers such as physicians, dentists, and pharmacists to share their knowledge about what it takes to improve your health and well-being.
protect your skin
Here are five tips to help you protect your skin from sunburn and skin cancer.
reducing emergency department visits
Learn how to reduce emergency department visits with these tips from Waikiki Health's Waiwai Ola Emergency Department Diversion Program.
safe travel tips
Traveling can be stressful even if you're looking forward to some relaxing time off. We rounded up some of the best tips from well-versed travelers to help you reach your destination on time and worry-free.
self-defense without the fight
Professor Steve McLaughlin of Kupale Women's Assault Prevention demonstrates four easy self-defense moves to help protect yourself.
surf safety tips
Ocean activities abound in Hawaii, from canoeing to snorkeling to stand-up paddleboarding. But surfing is synonymous with Hawaii culture. Learn about water safety especially if you're hoping to catch a wave.
tips to manage stress
For some, stress may appear as a physical ache or pain, while others might experience decreased energy and motivation. Chronic stress can cause serious physical conditions such as heart disease, stroke, digestive problems, and more. Find out how to minimize and manage stress and when it's a good time to seek help.