Between deep breaths, building lean muscle, and improving flexibility, yoga and Pilates have a lot in common. They're both mind-body disciplines aimed at relaxing your mind and connecting with your body. Both practices must be approached consciously and mindfully to be effective. So what's the difference between the two workouts?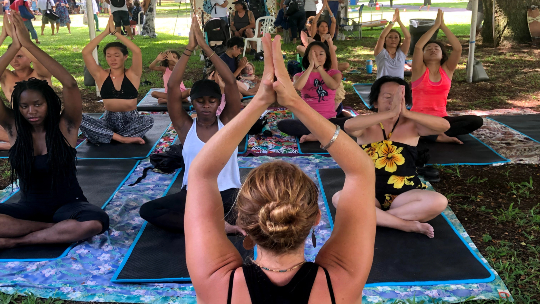 Yoga class held outside. Photo courtesy Neelanthi Vadivel
Yoga
Yoga isn't just a physical practice; it's also spiritual. It originated in India thousands of years ago.
There are eight branches of yoga, with each step aimed at helping you live a better life and find a path to enlightenment. They include ethics, physical postures, breath control, and meditation.
Today, people often turn to yoga to better connect with their bodies, improve strength and balance, and relieve chronic pain.
"You're creating more length in your body, more suppleness, and flexibility. You're gaining strength for your posture and expanding and regulating your breathing. All those come together in a true yoga practice," says Neelanthi Vadivel, the operations manager of the Still & Moving Center and a former professional dancer.
Yoga can also help relieve digestive, nervous, and circulatory issues. Studies show it even has mental health benefits. The deep breathing and meditation that's integral to yoga can help lessen anxiety and depression.
Pilates
Joseph Pilates developed Pilates in the 1920s. He was looking for novel ways to rehabilitate injury and achieve longevity and vitality in his body.
"As he was aging, he realized that certain parts of his body weren't functioning as well," Vadivel says. "That's why alignment is a focus of Pilates. We all have one side of the body that's stronger than the other. With Pilates, you can learn to regulate and bring them into better alignment."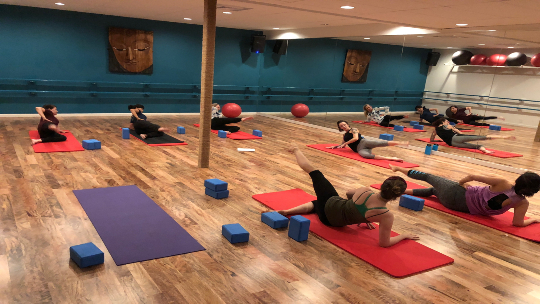 Pilates class at Still & Moving Center. Photo courtesy Neelanthi Vadivel
Pilates can be done on a mat or machine called a reformer. Vadivel recommends starting on the reformer before moving to a mat so that you can physically feel the resistance and get the reference point from the machine instead of just visualizing it.
Whether you try Pilates or yoga, it's important to do it under supervision.
"Injuries are far reduced when you're practicing with a qualified instructor. You're getting cues from your teacher that are personalized to help you connect efficiently and safely with the movement," Vadivel says.
Which one is right for you?
Pilates can be a great workout if you're recovering from an injury. Studies show it's an effective method for relieving lower back pain, hypertension, and chronic neck pain.
If you're looking to improve your flexibility and find some peace, you may want to try yoga.
"You're learning to settle your mind with a true yoga practice," Vadivel says. "If you're active-brained, it will help calm your brain down to focus on the practice, which will be a challenge, but also hugely beneficial."
Personal perspective
Vadivel was a dancer, choreographer, and artistic director for Cirque de Soleil. She says yoga and Pilates have been valuable in her professional dance career and her personal well-being journey.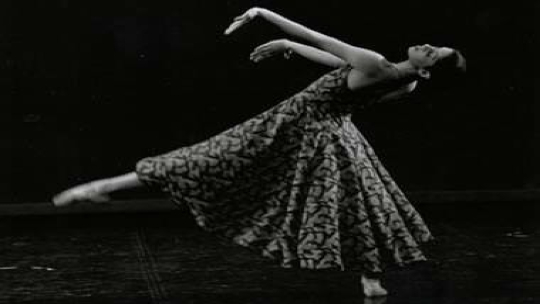 Vadivel performing on stage. Photo courtesy Neelanthi Vadivel
"I love finishing a Pilates session feeling taller and stronger. It really helps with posture as a dancer," she says. "And yoga is so peaceful. I can forget the world entirely for an hour."
If you're interested in taking Pilates or yoga, the Still & Moving Center in Honolulu offers classes in both.
Move more
Check out our other yoga and Pilates articles and workouts:
10-minute yoga for international yoga day
how to start a yoga at-home practice
national yoga month's beginner workout
pilates workout: abdominal exercises
pilates workout: side leg exercises
sharing the power of yoga
taking a yoga break
yoga for anxiety and depression
yoga for financial well-being