Lunchtime Yoga with Amita: The beginning
My class started as a small group of co-workers that met after work once a week as a healthy alternative to happy hour. I enjoyed the social and stress relieving aspect of happy hour, but was aware that it conflicted with all of my health goals. I had recently received my yoga teaching certification and wanted to share the healing, stress leaving power of yoga with my co-workers. Soon, other co-workers from different departments joined our class and I realized that more people could really benefit from yoga practice at work.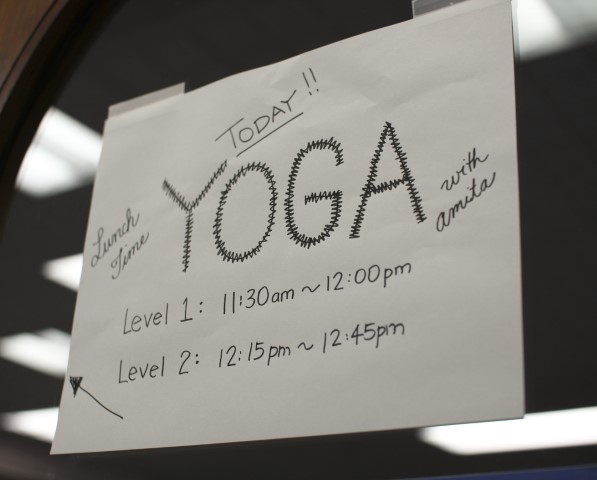 Benefits of yoga (just to name a few)
Reduces Stress
Improved flexibility
Builds muscle strength
Helps your posture
Prevents cartilage and joint breakdown
Protects your spine
Improves bone health
Increases your blood flow
Boosts immunity
Increases your heart rate
Decreases your blood pressure
Regulates your adrenal glands
Lowers blood sugar
Helps with focus and relaxation
Growth through innovation
The small class grew once it officially became a wellness project under HMSA's innovation center. Through practice and research, the class developed from a standard power yoga class into a class that incorporated restorative elements through chair yoga.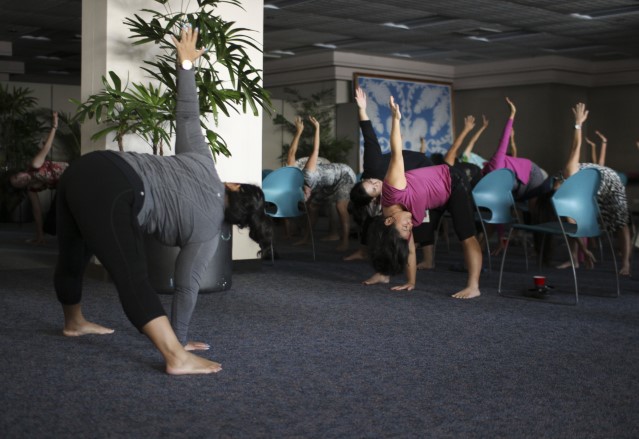 Today, "Lunchtime Yoga with Amita" is part of HMSA's wellness program that promotes stress reduction and well-being through the mind-body connection established through the practice of yoga. It has been going strong for over a year and is growing in popularity. The class is designed to focus on relieving many of the common physical ailments associated with office jobs which require sitting for long periods of time. We incorporate a lot of shoulder and lower back stretches into the gentle vinyasa flow, or our "moving meditation." It is also a space where employees can connect with their co-workers in a positive environment that encourages collaboration, openness, and fearlessness.
About Amita: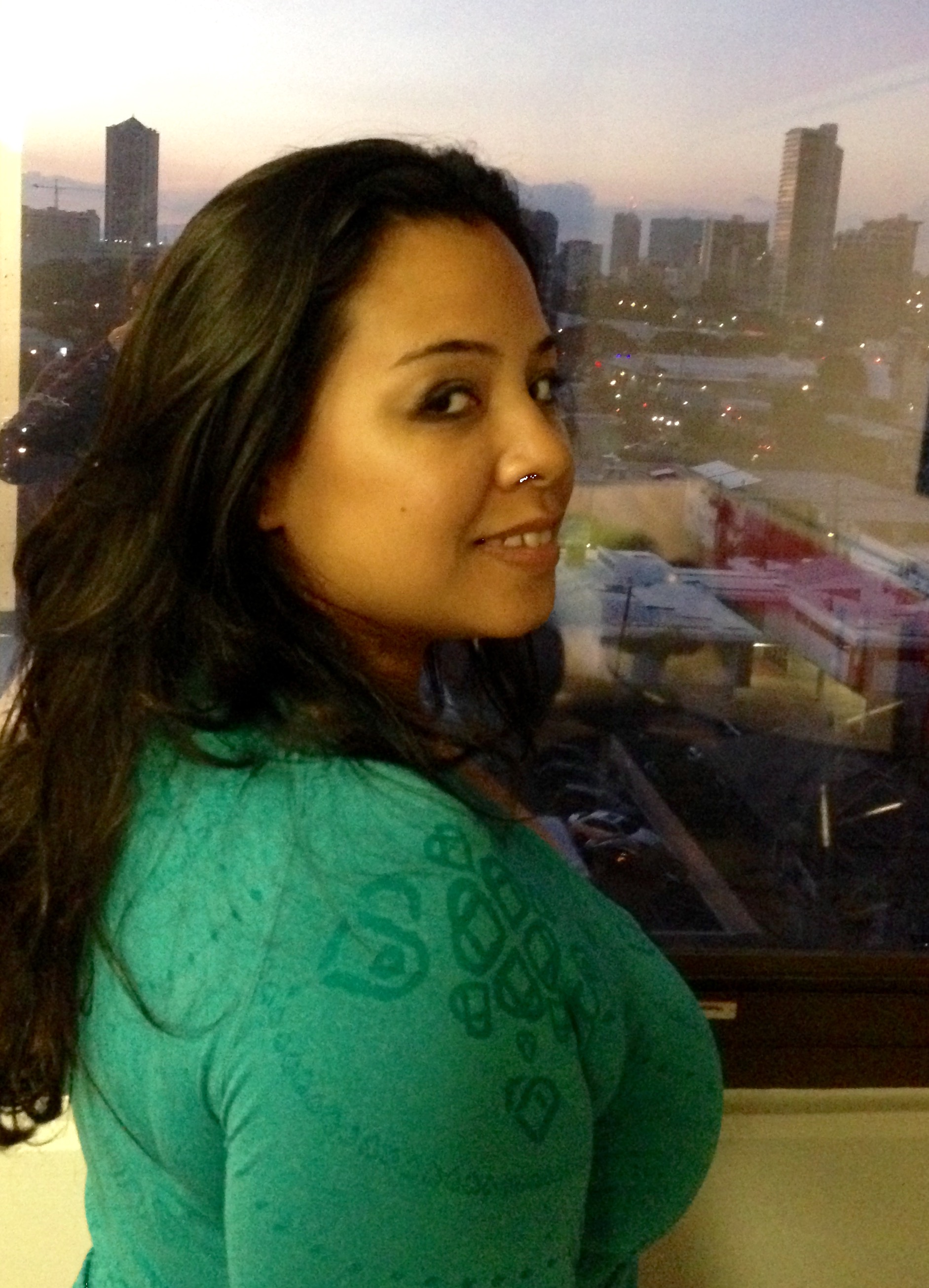 Amita completed her 200 Hour RYT certification at core power yoga and has continues to do extensive self- study since completing her certification. She's been teaching Vinyasa Power yoga for over two years and specializes in power yoga with restorative elements added in the corporate setting. Yoga has been and continues to be such a powerful, healing, life-changing tool for her and she considers it an honor and a gift to be able to share it with others.