Hawaii Community Federal Credit Union (HCFCU) has completed the first Walking Moai® program in West Hawaii! Walking Moai groups are formed through Blue Zones Project® as a way for people to gather socially and do something active. HCFCU's Kaloko Branch became a Blue Zones Project Approved™ worksite in November 2017. Since then, 13 women in two teams walked weekly during the 10-week walking moai program. Although the official walking period has ended, they continue to walk regularly. After regular comments from moai members about their clothes fitting better each week, everyone has been motivated to continue their group. Additionally, everyone in the group agrees that it's been a great way to connect with co-workers that they otherwise do not spend much time with.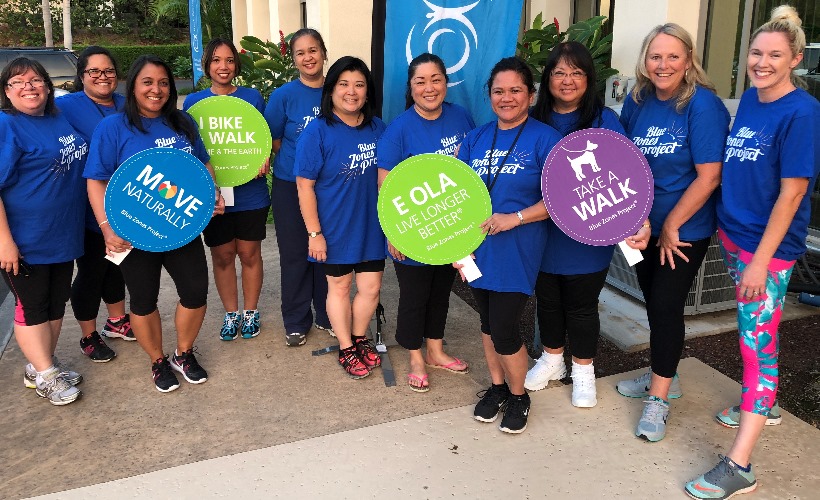 This first walking moai group at HCFCU has encouraged the launch of moais at several of their other branches, including Kealakekua, Kailua-Kona, and Kohala. This brings Hawaii Community Federal Credit Union's total Walking Moai participation to over 40 people across their branches.
Hawaii Community Federal Credit Union is a nonprofit, federally insured financial institution owned by its 40,000 members. HCFCU's branches are located in Honokaa, Kailua-Kona, Kaloko, Kealakekua and Kohala, along with Student Credit Unions in Kealakehe, Kohala and Konawaena High Schools.
Want to get involved with Blue Zones Project – Hawaii and register your organization to make healthy choices easier? Email us at bluezonesprojecthawaii@sharecare.com or visit Hawaii.bluezonesproject.com. Like us on Facebook (@bzphawaii) and Instagram (@bzphawaii) too!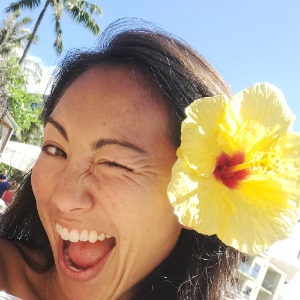 Ashley Takitani Leahey is the statewide engagement lead for Blue Zones Project – Hawaii. Born and raised on Maui, Ashley is passionate about her island home. When she's not volunteering and giving back to her community, Ashley loves to be outdoors – gardening, practicing yoga, and spending time with her chocolate Labrador. See more Blue Zones Project – Hawaii updates @BZPHawaii.