Whether high school seniors are staying in Hawaii, going out of state, or headed abroad for college, higher education expenses can add up. Though loans and other financial options are available, scholarships are ideal because they typically don't need to be repaid. Scholarships can help with tuition, textbooks, and other college-related expenses.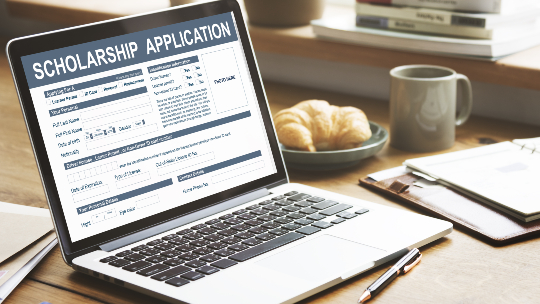 It doesn't hurt to apply
Though applying for scholarships may seem like a lot of work for something uncertain, that free money is worth it. According to Christina Rivera, college and career counselor at University Laboratory School, many high school students mistakenly think that they're not eligible for a scholarship. "Don't be intimidated," she says. "College is expensive. Any aid will be helpful and it doesn't hurt to apply."

Tips for applying for scholarships
Rivera knows that applying for scholarships may feel overwhelming, so she shared a few tips to help:
Apply early. Don't wait until the last minute to gather your documents, fill out the application, request your transcripts or recommendation letters, or write your personal statement or required essay. If you're in a rush, you're more likely to make mistakes or overlook something that could cost you the scholarship.
Follow directions. Be sure to read and follow all instructions carefully. Some organizations will disregard an application if it's incomplete or filled out incorrectly.
Keep organized. Each scholarship has a different deadline, so keep track of deadlines with a calendar or spreadsheet that includes deadlines, required documents, application instructions, and contact information you may need to include. If you need to mail a hard-copy application, be sure you have the necessary supplies such as envelopes and postage.
Get help. Have someone you trust read and proofread your application and essays. If they give you feedback, use this constructive criticism to improve instead of getting defensive.
Cast a wide net. Apply for as many scholarships as possible.
Look for local scholarships
There are many scholarships available from local companies and organizations, one of which is the HMSA Kaimana Awards & Scholarship Program. For the past 18 years, HMSA has invested in the next generation of Hawaii's leaders through this program. It awards up to 15 students $5,000 scholarships each for excellence in academics, athletics, community service, healthy activities, and sportsmanship.
To be eligible for a HMSA Kaimana scholarship, applicants must:
Graduate from a Hawaii high school in 2023 with a 2.75 or higher GPA.
Have participated in at least one HHSAA league-sanctioned sport during one or more of their high school years.
Have participated in community service projects in addition to school activities during their high school years.
Submit an official transcript.
Submit two letters of recommendation from school faculty, mentors, or coaches.
Write a personal statement and essay about community and well-being.
Check out this video for more tips on applying for a Kaimana scholarship.
The deadline to apply is Friday, Feb. 24, 2023, by 4 p.m. For more information, visit the Kaimana website. Good luck!