It's been a year since the start of the pandemic in Hawaii. The number of COVID-19 cases is finally dropping and more people are getting vaccinated. We spoke to Jerome Kim, M.D., director general of the International Vaccine Institute in Seoul, during the start of the pandemic. We checked in with him to see where we are one year later and where we're headed. A graduate of Iolani School and the University of Hawaii, Dr. Kim says we've come a long way in the past year, but more work still needs to be done.
Did you expect vaccines to be available within a year?
Yes. We had an optimistic, unprecedented timeline for vaccine testing because of worldwide collaboration and previous work on other coronaviruses. There was a global sense of urgency.
What could have been done better to control the pandemic?
I optimistically hoped that countries would have followed South Korea's strict focus on testing, tracking, treating, and isolating infected people. A lot more lives and jobs would've been saved. That's the tragedy.
Does having the vaccines mean things can go back to normal?
Not right away. We're on the brink of giving a million vaccinations a day to hit a magic number. We know the vaccines can prevent serious disease and hospitalizations to save lives and not overburden hospitals. But we still don't know if the vaccines can prevent infection. Even if you've gotten vaccinated, you could still pass the virus to someone else who hasn't gotten the vaccine. The good news is that if you're vaccinated and become infected, your chance of serious illness is much lower.
Does this mean it may be business as usual for a while?
Yes. We still must wear masks and keep a distance to protect ourselves and others even if you're vaccinated. That'll allow things to open up faster and return to normal.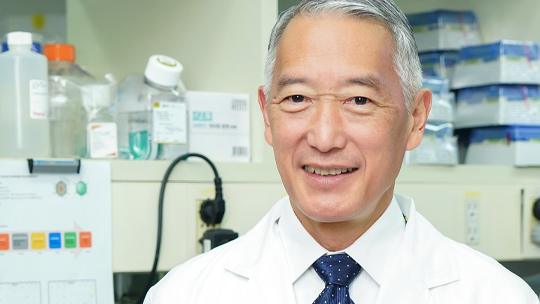 Dr. Jerome Kim is head of the International Vaccine Institue in South Korea.
What would you say to people who are skeptical about getting the vaccine?
More than 200,000 people worldwide volunteered to participate in the vaccine trials last year and more than 250 million people around the world have gotten vaccinated this year. That's a lot of people. So get vaccinated as soon as you're eligible and encourage others to do so. This is your chance to save your life and the lives of those around you. The vaccine is like a weapon. It doesn't fire itself. You need an army to use it and a plan on how to use it to win this war on COVID-19. So we all must do our part.
So is the vaccine race over?
The race is not over. This is more like a relay than a sprint. There's still a lot we don't know, especially with the new variants. Do people need a booster shot? Will they need a shot every year? And we still need enough vaccines for 8 billion people worldwide. The second wave of vaccines is in early testing now and should be in late testing this summer.
Is the vaccine the beginning of the end of the pandemic?
It's more like the end of the beginning. There are a lot more things we need to do. About 16 billion doses need to be delivered worldwide. That's equivalent to 16,000 Boeing 747s delivering the vaccine to other countries. It's an enormous task. It'll probably be 2022 or 2023 when enough people are vaccinated.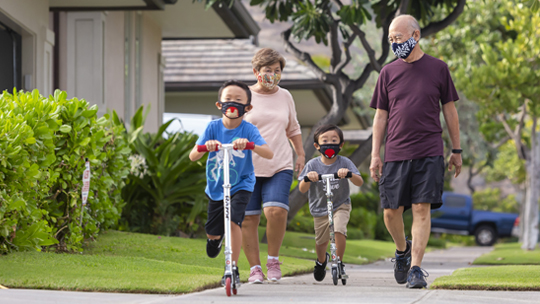 What's your recommendation going forward?
We need to lead with the science. The virus will find the weakest point. Just when you think it's under control, a surprise like the variants come. We need to be ready and not let our guard down.
What's your message to people in Hawaii?
A lot of people in Hawaii already understand that we all need to be part of the solution. And if we work together and do what we're supposed to, we'll return to doing things we took for granted, such as hugging our parents and grandparents and going to church or football games. I, myself, look forward to returning to Hawaii after over a year to see family and friends in person and enjoy the beach again.
Read more about Dr. Kim in the summer 2020 issue of Island Scene magazine.
Dr. Kim photo: Courtesy of International Vaccine Institute.