Music has the power to get us through tough times. So when choral singing was identified as a super spreader activity, the choir of St. Christopher's Episcopal Church in Kailua was at a loss.
"Singing was the one thing we could count on," says Ina Young, the church's choir director. "Suddenly, we couldn't sing as a group anymore."
Young kept the music going with Zoom sessions. Then in September, New York composer Robert Ragaini asked if her choir would sing a carol he wrote called "Sleep Gently."
"It was during our second lockdown and I was feeling depressed staying at home. But when I heard the tune, it gave me great comfort. It sounds like a lullaby rocking a child to sleep," she says.
Young arranged the music for voices, piano, horn, flute, and chimes. Singers and musicians sent her videos of themselves performing the song at home. Young edited the videos and blended each voice to sound as if they were singing together in church. She also recruited singers from other church choirs on Oahu and singers in Japan, Switzerland, and Germany.
"It's a real international project," she says. "It's a way to keep us connected although we're apart."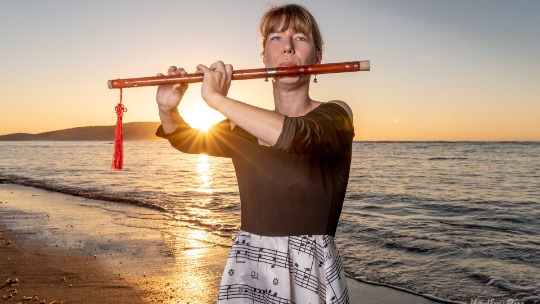 Ina Young is the choir director at St. Christopher's Episcopal Church in Kailua.
St. Christopher's will play the video in place of a live choir during a live stream of their Christmas Eve services. Church patrons who feel moved to sing will be asked to hum – not sing – along to music that Young will play on the church organ.
If you'd like to view the service in the comfort and safety of your home, visit the church's Facebook page.
Photos: Hadley Gustafson