Is your business looking at creating a vaccine policy for its employees?
In early September, President Biden mandated that employees at companies with 100 or more workers get a COVID-19 vaccine. Although the new requirement has been controversial, it's essential to slow the spread of COVID-19.
"We believe it's the right thing to do," says Emily Oshima Lee, HMSA assistant vice president of Corporate Strategy and chief of staff. "High vaccination rates in our communities are the only way for us to return to normal. Our health care system is in danger and our providers are overwhelmed. We all need to take personal responsibility to help stop the spread of the coronavirus by getting vaccinated for ourselves, loved ones, and community."
Oshima Lee is part of a team of HMSA leaders who created an employee vaccine policy several weeks before the federal requirement was announced. HMSA's policy requires all HMSA employees to be fully vaccinated or in the process of vaccination by the end of September. Those who aren't able to get vaccinated for medical or religious reasons may request an exemption and, if granted, will undergo weekly testing. Vendors or contractors working on-site or with HMSA's members, providers, or employees also need to be vaccinated.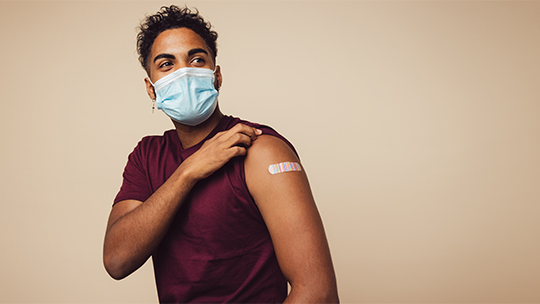 Employers have a major role to play in the health and safety of their employees, customers, and overall community, says Stefanie Park, M.D., HMSA's assistant vice president of Medical Management. "Hawaii's health care resources are in a crisis," Dr. Park says. "Hospitals are full, ICUs are overflowing, providers are exhausted, and our state's oxygen supply is at critically low levels. The data show that the unvaccinated are the vast majority of the severely ill."
Creating an employee vaccine policy can be challenging for any business. Here are some lessons that HMSA learned that may be helpful for your business.
Build a team
Just like it takes a village to raise a child, it takes the cooperation of a cross section of departments to develop a vaccine policy. This includes human resources, legal, communications, information technology (IT), and compliance. There are a lot of moving parts that must work together. This monumental task becomes much lighter when there's a team effort.
Leverage technology
Create an easy, convenient way to allow your employees to upload their vaccine card for proof of status or to request an exemption. Look into various options and consider their pros and cons to see what works best for your employees. It could be as simple as using email or developing an employee portal.
One of the challenges is ensuring the privacy of employee health information. "We solved it by using an online platform," says Dr. Park. "But every business is different. A smaller business may not have the same resources as a large company."
Be mindful of employee rights
There are many laws that protect employees in the workplace, including Occupational Safety and Health Administration (OSHA), Equal Employment Opportunity Act (EEOC), and Americans with Disabilities Act (ADA). These laws require employers to ensure that the workplace is a safe place for all employees and to make reasonable accommodations for employees who request a medical or religious exemption from the policy.
Monitor and align with existing guidelines
Federal guidelines from the Centers for Disease Control and Prevention, OSHA, EEOC, and state and county mandates can evolve quickly as the science advances and as community conditions change. It's important to monitor these guidelines and understand their impact on your business and employees.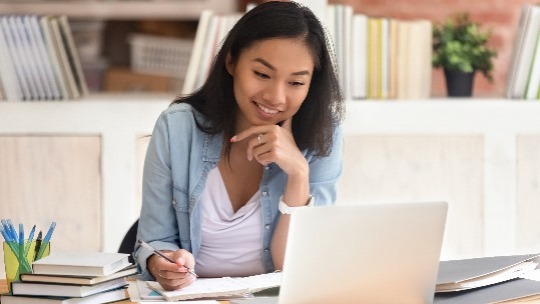 What's the best advice for businesses? Be nimble to adapt to rapidly changing situations and federal and state guidelines.
"Developing and implementing a vaccination policy is worth the effort," says Orian Lee, HMSA vice president and assistant general counsel. "Our processes will improve and evolve over time as the science on managing the disease continues to advance."