As with anything in life, deciding whether to take the COVID-19 vaccine requires weighing the risks and benefits. With so many stories on TV and the internet, it can be challenging to get the most accurate, up-to-date information about the vaccine. However, with more than 163 million Americans fully vaccinated against COVID-19, accurate information is accessible.
About one out of three people in the U.S. knows someone who's died of COVID-19. Unfortunately, I'm one of them. With the incredibly contagious delta variant now causing the majority of new cases in the U.S., we're living through another surge. Practically every hospitalization and death due to COVID-19 is now occurring in people who have not been vaccinated. Since most older adults guarded themselves with the vaccination, more young and middle-aged adults, children, and pregnant women are now being hospitalized. It saddens me to hear stories of patients critically ill from COVID-19 asking now to be vaccinated. No one should go through the experience of losing a loved one to COVID-19.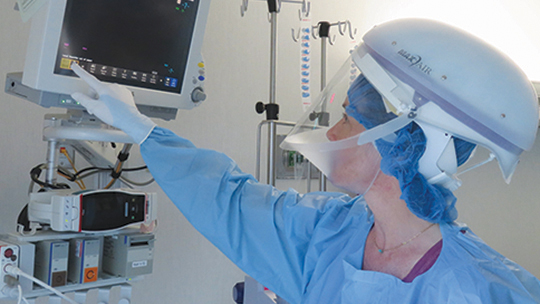 Long haulers
We're also learning more about the long-term health effects of being infected with COVID-19. Anywhere from 10%-30% of people continue to have persistent symptoms over a month even after a mild infection, ranging from prolonged cough and loss of taste or smell to brain fog and chronic organ failure. Children, who are currently too young to receive COVID-19 vaccinations, have also been hospitalized with multisystem inflammatory syndrome, a rare but serious condition that can lead to chronic impairment.
The vaccinations don't 100% guarantee you from getting COVID-19, but they're incredibly good. The only guarantee is that the vaccinations won't protect you if they don't receive them.
Societal impacts
Watching the empty seats and eerie silence of the Tokyo Olympic games is a further reminder of the pandemic's impact not just on our physical health but also mental well-being. As a pediatric physician and a parent, I'm concerned about the effects on young people. About 72% of teenagers say they've struggled with their mental health since the pandemic began. There's been a rise in emergency room visits by young people over the past year due to suicide attempts. Nearly 80% of U.S. high school seniors say the pandemic has affected their plans after graduation. (If you or someone you know needs help, call the Crisis Line of Hawaii at (808) 832-3100 or 1 (800) 753-6879 .The National Suicide Prevention Lifeline is also available 24/7 to provide free, confidential support for anyone in distress. Call 1 (800) 273-8255 or chat with a trained crisis worker.)
The pandemic has caused businesses to close and people to lose their jobs and homes. If people are not vaccinated, these health and economic impacts will drag on.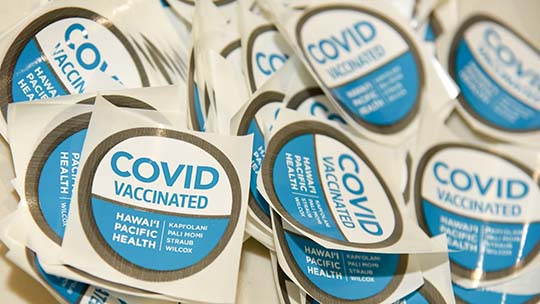 Benefits versus risks
Like other vaccines, the COVID-19 vaccines have risks. But those risks are markedly lower compared to the risks of the disease and the negative impact this pandemic has had on every fabric of life. Compared to your immune system protection after being infected from the virus, evidence suggests that immune system protection from the vaccine may be better.
There aren't many places in the world where you can escape the virus. The chance of exposure is higher as more restrictions are lifted and ultra-contagious COVID-19 variants spread. The vaccine is still our best defense. The only way to end the pandemic is through widespread vaccination.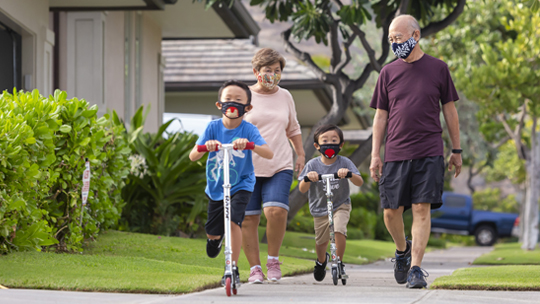 Get the facts
If you or someone you know is still on the fence about getting vaccinated, it's important to talk to a health care provider. Otherwise, look at the facts to outweigh the risks and benefits. It may not just save your life, but also the lives of your family, friends, co-workers, and others in the community.
For more information on the COVID-19 vaccine, visit hawaiicovid19.com/vaccine.
Brian Wu, M.D., is a pediatric pulmonologist and medical director at HMSA.