I know several people who have gotten COVID-19. One of them was hospitalized on a respirator for several weeks. So I decided to go to the City and County of Honolulu's free surge testing on the H-3 freeway.
The online registration process for the test was straightforward and convenient. Waiting for three hours to get tested in a long line of cars on the H-3 was not.
When my turn finally came, I suddenly got nervous. My mind started to race. Will it hurt? Will the instructions be confusing? What if I make a mistake?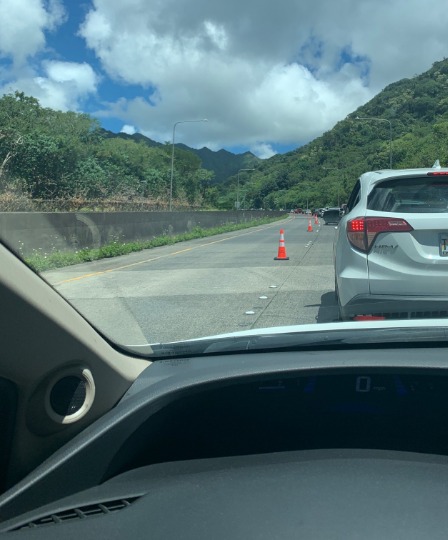 I couldn't believe the long line on the H-3 to get tested.
I was a bit anxious. Seeing the police and National Guard presence was intimidating. I rolled down my window for the instructions. It was hard to understand the National Guardsman over his face mask and noise in the tunnel. I inserted the swab and circled it inside my nostrils. It was awkward, but not painful. The staff member reminded me to insert the swab higher into my nose and hold it for 15 seconds on each side.
After the swabbing, I secured my sample by putting it in the vial. I screwed the cap on the vial, placed it in a bag, and placed the bag in a bucket. Total test time was about 10 minutes.
Five days after the test, I received an email saying my test result was ready. I logged on to doineedacovid19test.com to see that my result was negative. I was relieved.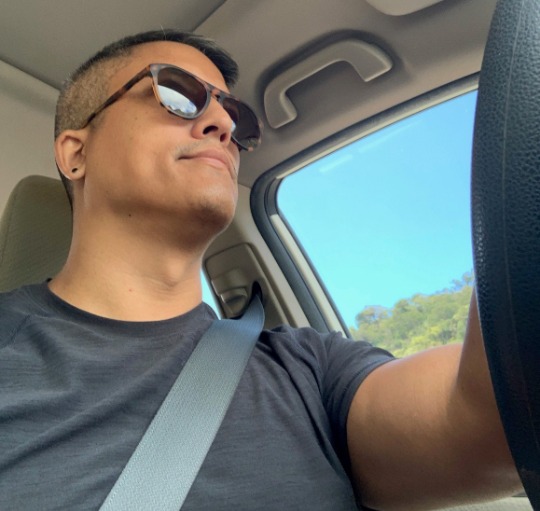 Waiting my turn to get tested.
Since my test, I found out that an entire family of long-time friends came down with COVID-19 and two of my mom's friends – siblings who had pre-existing health conditions – died from the disease. Knowing people who were impacted by COVID-19 brings the pandemic close to mind. It's a reminder to do what's right for me and my family and friends: Avoid social gatherings, maintain a physical distance, wear a mask around people, and wash your hands often.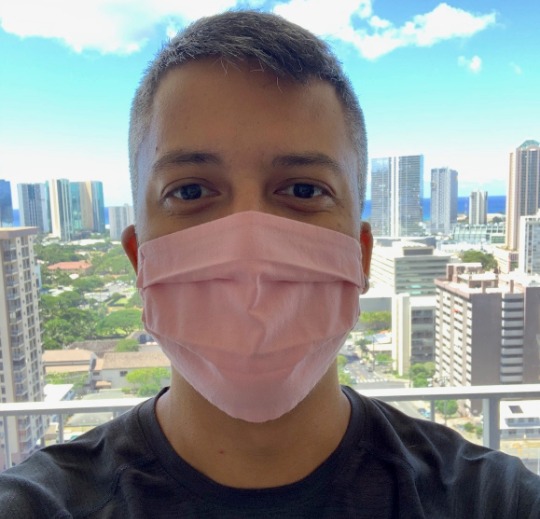 Mask up.
Do I regret spending three hours of my day waiting in a long line of cars on the H-3? No. Would I do it again? Probably not, unless I really needed to.
I asked Brian Wu, M.D., an HMSA medical director for some guidance. Here's what he recommends based on national clinical guidelines:
Generally, if you have symptoms of COVID-19, talk to your doctor to see if testing is recommended. If it's an emergency, such as if you can't breathe, call 911.
You need to get tested if you've been within six feet of a person with COVID-19 cumulatively for 15 minutes or longer within 24 hours, or have been in direct contact with that person's secretions. If you're in close contact and test negative, you still need to self-quarantine for 14 days. It can take up to 14 days to develop symptoms of the infection after being exposed. So if you were in close contact, a negative test doesn't necessarily mean you don't have the infection.
If you test positive, people who you've been around recently also need to get tested and self-quarantine. This helps them know if they're infected and also helps stop the spread of the disease in our community.
You can learn more at the U.S. Centers for Disease Control and Prevention website.