Riley Lee would normally be sharing his love for the shakuhachi (Japanese bamboo flute) to audiences worldwide. The shakuhachi has taken him on concert tours throughout Asia, Europe, and the U.S., including Hawaii, where he grew up.
Lee was looking forward to performing on Kauai this past August and in Honolulu later this month. The COVID-19 pandemic has caused the cancellation of those and other live performances for the rest of the year. But even during a pandemic, the music plays on. Lee is doing virtual performances these days from his home in Australia until it's safe again to gather in public.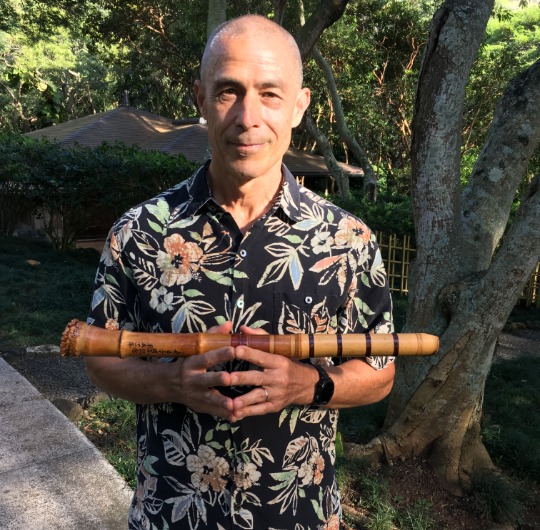 Whether he's on stage in a packed concert hall or alone in a room, Lee is content to play an instrument that has brought happiness to his life for more than 40 years. He's hoping his music will bring comfort and joy to others dealing with isolation and social distancing.
Enjoy this video of Lee playing a traditional Zen meditation song.