Providing healthy options in the annual Fourth of July spread can be a challenge. While it doesn't take magic to come up with a fun patriotic treat, a wand definitely helps — a fruit wand. With just two fruits and a skewer, the entire family can celebrate Independence Day with a star-spangled snack.
Ingredients

• 1 watermelon
• 1 quart of blueberries
• 20 skewers

Preparation & Assembly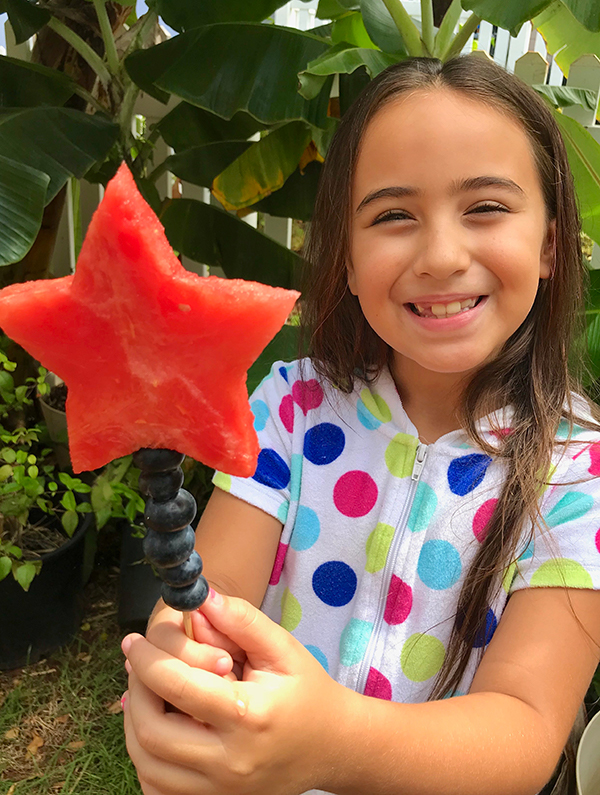 Cut the watermelon into half inch slices. Then use a star-shaped cookie cutter to cut out shapes.
Gently slide 5 or 6 blueberries on each skewer, leaving enough room for the watermelon star on the top. If you're assembling with keiki, have them name a state as they slide on each star.
Place the assembled skewers on a white plate or serving tray for a red, white and blue display.
Want more Fourth of July snacks and tips? Check out our other stories on how to make Fourth of July Yogurt Pops, Fruit Flags and to celebrate the holiday safely.