You don't have to live in Kakaako or even on Oahu to enjoy some of Hawaii's best street art.
Mele Murals, an Estria Foundation program, connects schools with local artists to paint student-created murals on campuses across the state. The murals are meant to beautify campuses, give students a creative outlet, and cultivate a sense of place.
Each student group attends a creative meditation with acclaimed street artist and Estria Foundation founder Todd "Estria" Johnson. They're asked to connect with and draw inspiration from the Earth, their ancestors, and each other. Afterward, they discuss their inspiration, sketch, and form an idea for a mural.
From there, students work with a local artist to bring the mural to life. These are a few of those murals.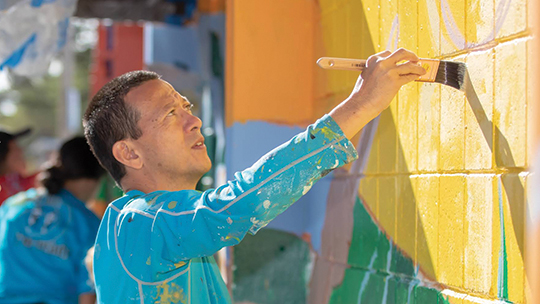 Todd "Estria" Johnson helps students bring their mural to life.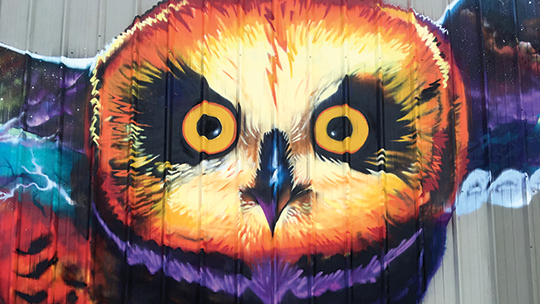 HPM Building, Kailua-Kona, Big Island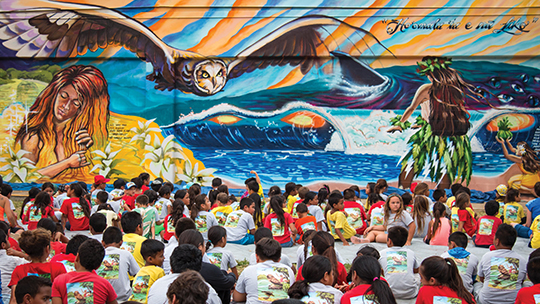 Blanche Pope Elementary School, Waimanalo, Oahu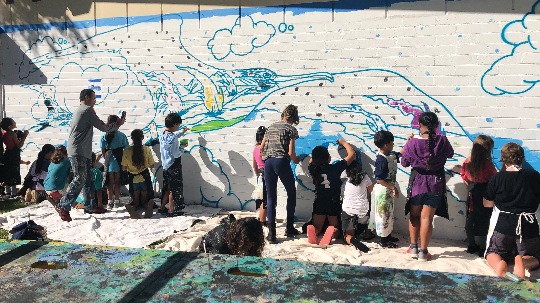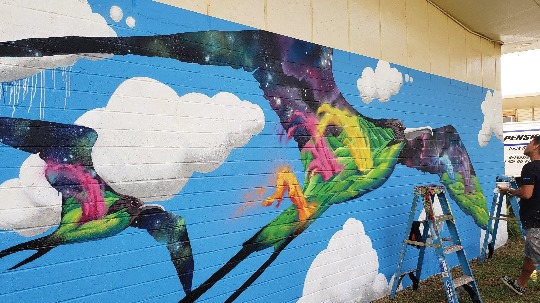 Haleiwa Elementary School, Oahu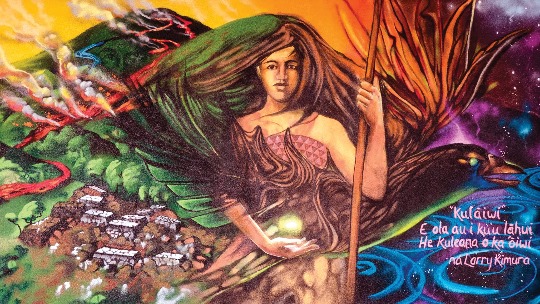 Keauhou Shopping Center, Kailua-Kona, Big Island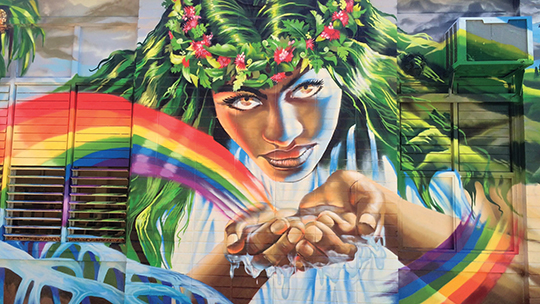 Kaimukı High School, Kaimukı, Oahu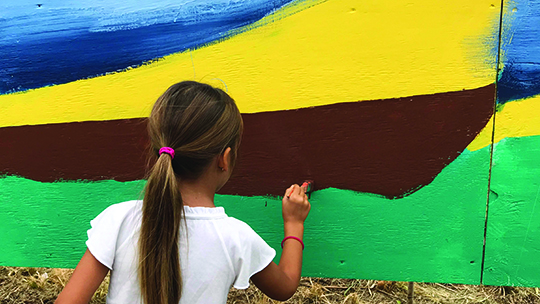 Kanuikapono Hawaiian Public Charter School, Anahola, Kauai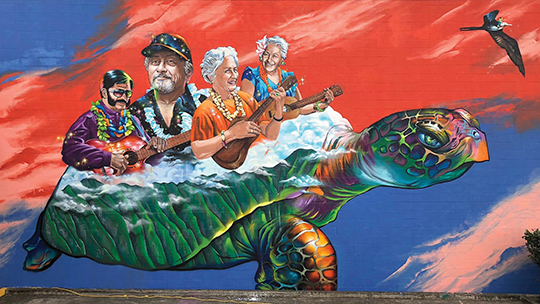 Waimanalo Feed Supply, Waimanalo, Oahu, mural painted by Waimanalo Elementary and Intermediate School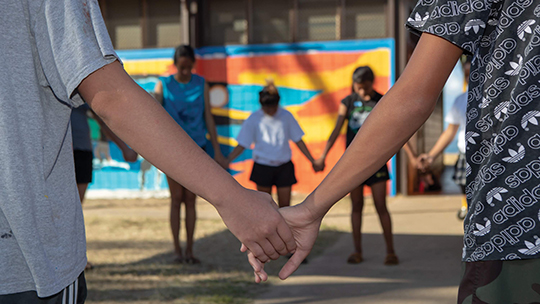 Students join hands for a Hawaiian pule (prayer), Ka Waihona O Ka Naauao Charter School, Nanakuli, Oahu