The Kona Coffee Cultural Festival celebrated its 50th anniversary this month with the launch of its Kona Coffee Cookbook — Recipes from Our Coffee Country Kitchens. The cookbook contains local homegrown recipes and prize-winning festival recipe contest winners.
"Food brings people together," says Valerie Corcoran, president of the Kona Coffee Cultural Festival. "We want to share with friends and family dishes inspired by Kona's famous coffee. The cookbook is a fine souvenir and gift to celebrate the festival's 50th anniversary."
Here's one recipe from the cookbook.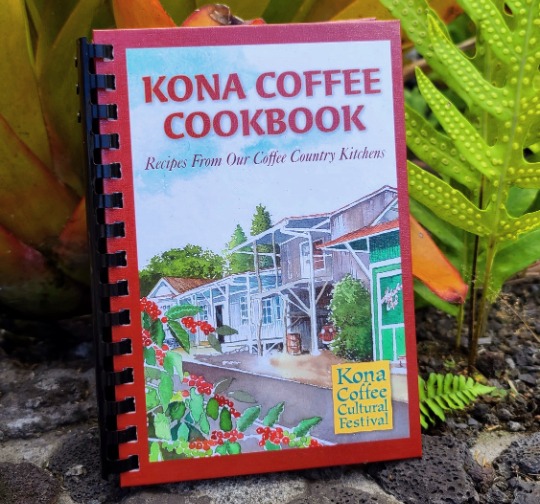 Cup o Joe Beans
Recipe courtesy of Alyssa Moreau, KTA Super Stores chef
Ingredients
1 Tbsp. olive oil
½ cup chopped onion
3 garlic cloves, minced
2 15-oz. cans navy beans, rinsed and drained or substitute cannellini or Great Northern beans
1 cup vegetable stock or water
1 cup brewed Kona coffee
2 Tbsp. molasses
3 Tbsp. dark brown sugar
16-oz. can tomato paste
3 Tbsp. apple cider vinegar or more to taste
¼ cup ketchup
Salt and pepper to taste
Instructions
Heat oil in a large cooking pot. Add onion and cook for 2 minutes. Add garlic and cook until onions are softened. Add beans and stock. Bring to a boil and reduce heat to a simmer and cover.
While simmering, combine in a bowl coffee, molasses, dark brown sugar, tomato paste, apple cider vinegar, and ketchup. Add to bean mixture and continue simmering 10 minutes to allow beans to absorb the flavors. Add water if sauce gets too thick. Adjust seasoning with salt and pepper to taste.
Great when served with coleslaw and hot rice or cornbread.
Learn more about this year's festival and the Kona Coffee Cookbook — Recipes From Our Coffee Country Kitchens.