This avocado hummus recipe is so delicious, you may never go back to regular hummus! It's loaded with protein and healthy fats, and has a cool, smooth flavor that goes great with fresh vegetable sticks. It's the perfect summer snack!
Avocado Hummus
Ingredients
• 1 (15 oz) can chick peas, drained and rinsed
• 2 medium ripe avocados, pitted and peeled
• 3 Tbsp olive oil
• 1 1/2 Tbsp tahini
• 3 Tbsp fresh lime juice
• 1 clove garlic, peeled
• Salt and freshly ground black pepper
• 1/8 tsp cumin
• 1 - 2 Tbsp finely chopped cilantro leaves, for topping
• Red pepper flakes, for topping
Directions:
• Pulse chick peas, olive oil, tahini, lime juice, and garlic in a food processor until smooth, about two minutes. Season with salt and pepper to taste. Add cumin and avocados and pulse mixture until smooth and creamy, about a minute longer.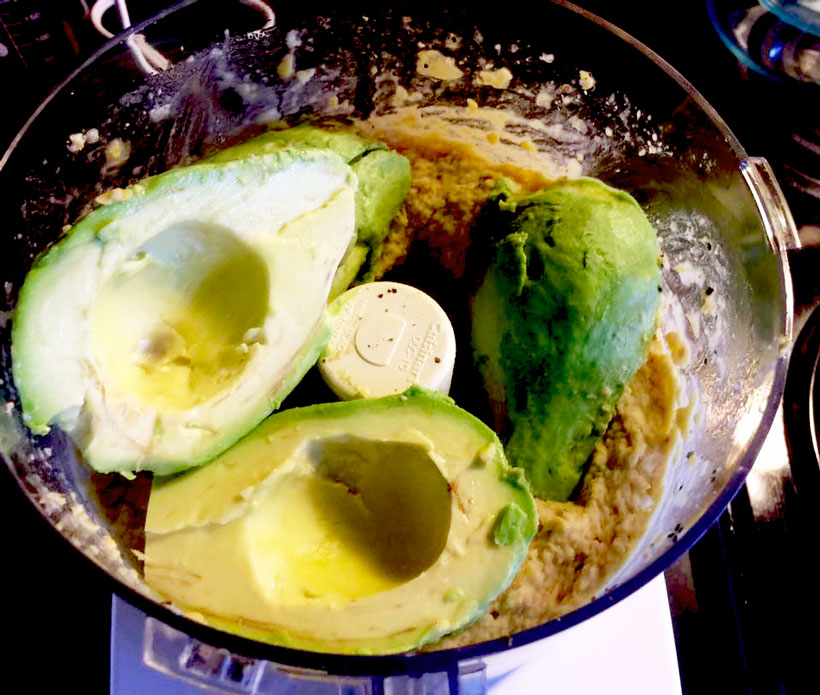 • Serve topped with more olive oil if desired and sprinkle with cilantro and red pepper flakes. Serve with veggies, pita chips or tortilla chips. Store in an airtight container.