When you think of honey, you probably imagine the pale golden syrup you find at the grocery store. But have you ever noticed honey comes in lots of different shades? As it turns out, the flowers and plants a bee pollinates create a variety of colors and flavors.
Vanessa Houle, beekeeper at Kilohana Honey Company, says the bees on her 40 acres fly up to three miles away. The honey they produce reflects the unique mix of flowering plants in her Big Island neighborhood. "I like to send out honey rainbows with a visual rainbow of different honey flavors and colors, everything from light clear yellow honey all the way to dark 'purply' honey," she says. "They represent different areas, different flowers, different seasons."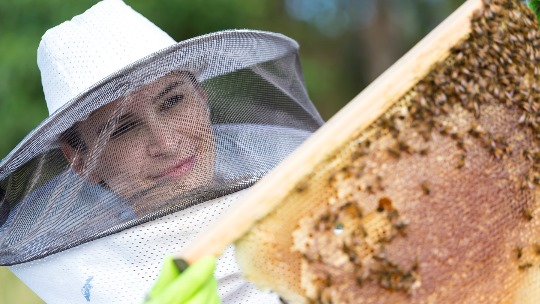 Houle says it's Hawaii's unique growing conditions that make our honey special. "That's the beauty of Hawaii," she says. "We have a huge variety of things flowering year-round for the bees." Every flower's nectar has a different flavor, so honeys vary in shade and flavor based on the plants they pollinate.
Here are a few shades of the rainbow that Houle sends to her family and friends: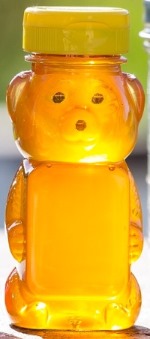 Spring harvest (March 2019) from the Puna area
The lightest honey in Houle's rainbow includes nectar from various citrus, guava, and fruit trees in addition to ohia lehua, which blooms during this time of year and contributes to the honey's lightened color. This variety has a sweet, fruity vibe.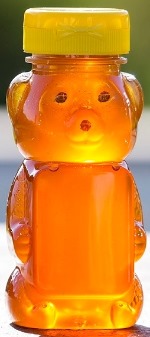 Fall harvest (Oct. 2019) from the Keaau area
This medium-hued honey includes nectar from wild flowers, palm trees, and even some "weed trees," or invasive trees, that flower later in the year. This variety has a strong, tangy vibe with a mineral kick.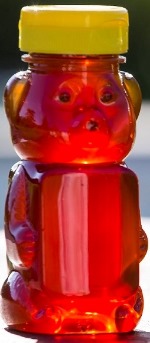 Two-year aged macadamia nut honey (April 2017)
Houle's 75+ beehives neighbor more than 1000 acres of mac nut trees, which bloom from February through April. When the honey's freshly harvested, it's light with a mild buttery-sweet jasmine aroma and full-bodied with dried fruit and butterscotch flavors. As it ages, the honey darkens and its flavor intensifies, developing a strong jasmine aroma and more-complex cherry cola and rich fig flavors.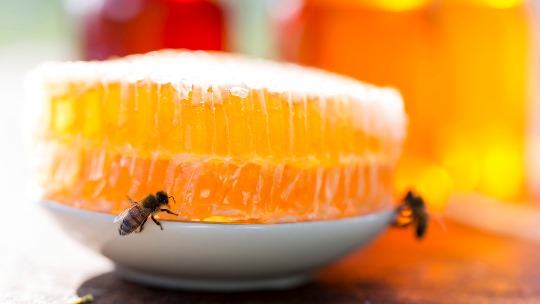 Spring harvest crystalized Lehua honey + comb
Lehua is a staple in Hawaii. This pale, nearly white shade of honey can be found across all islands, although it's most common on the Big Island. The texture of honey crystals depends on the type of flower. Houle says the kiawe flower on the Kona side makes white, soft, silky-smooth crystallized honey while the ohia on the Hilo side is grainier with a buttery, sweet flavor.
When honey crystallizes, it means that the nectar source (flower) had a higher glucose-to-fructose ratio. Lehua honey naturally crystallizes within four to six months. It's a misconception that once honey crystallizes, it's gone bad. Most natural, minimally processed honeys will form some level of crystallization.
Learn more about beekeeping in Hawaii in the spring issue of Island Scene.
Photos courtesy: Rae Huo