Welcoming a child into the world is a blessing and an exciting experience. But whether it's your first or your fifth, having a baby can be full of uncertainty.
"I've been pregnant five times, two of the times were miscarriages. And as you can imagine, I was scared," says HMSA member Jackie Leineweber. The HMSA Pregnancy and Postpartum Support Program is here to help expectant parents navigate the challenges that come their way. HMSA members who enroll in the program are paired with their own maternity nurse dedicated to helping them have a healthy pregnancy. There's no cost for the program.
During Leineweber's third trimester she started working with HMSA nurse Brandy Przybyla.
"I was able to work with Jackie in the last few weeks of her pregnancy and help her formulate a plan to communicate with her nurses," Przybyla says. "She was able to go in and ask for exactly what she needed to know and what to expect in light of giving birth in the hospital during the pandemic."
During the COVID-19 pandemic, one in four women skipped prenatal appointments.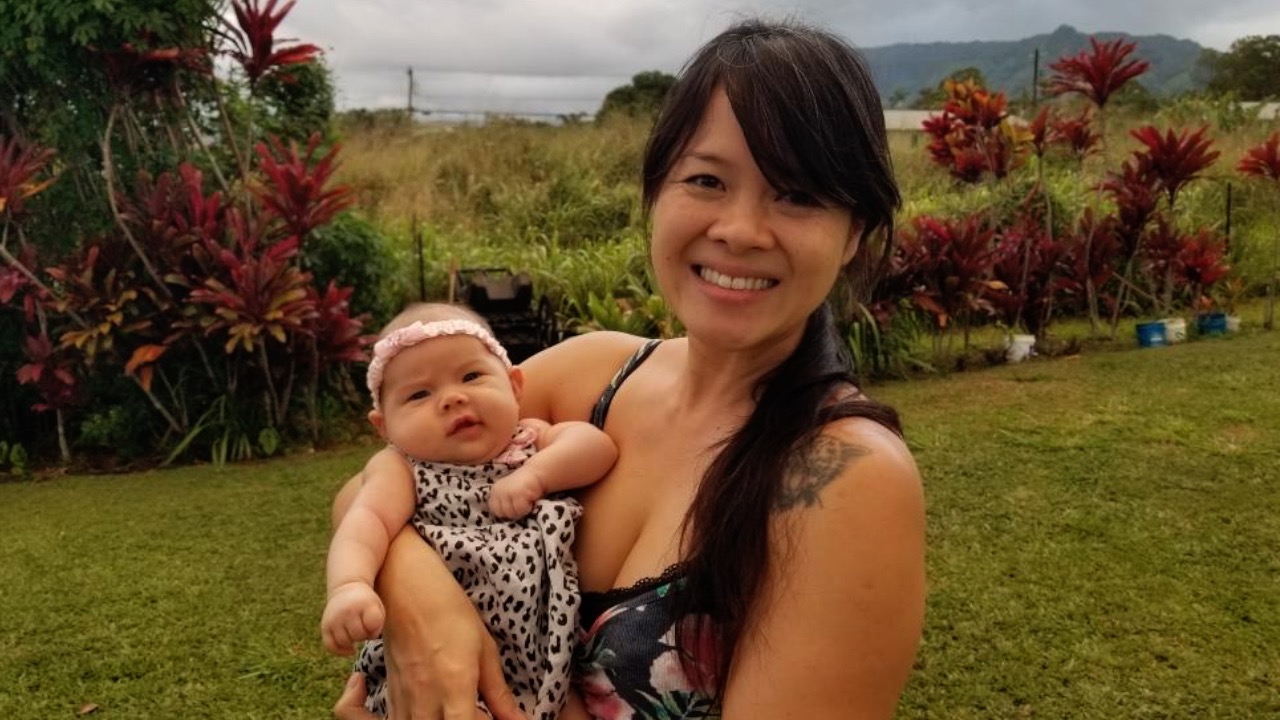 HMSA member Jackie Leineweber smiles holding her newborn baby.
When it came time to deliver the baby, Leineweber asked her husband to stay home with their young children to avoid the risk of exposing the entire family to COVID-19. Fearing the potential loss of another baby, she leaned on Przybyla for support. Przybyla even offered to be with Leineweber in the delivery room.
"This time, I had Brandy and she made all the difference," Leineweber says. "She was always available to help. She encouraged me to speak up for myself with the doctors and the staff at the hospital. She was so supportive and always had something nice to say and make me feel better."
Every year, the program's nurses help more and more women with expert information and support. And the personalized, one-on-one guidance doesn't stop in the delivery room. The program offers postpartum counseling and education for up to six months after the child is born.

"Brandy continued helping me even after I gave birth. She's a professional and I love that she's a nurse, but she's more than that. She spoke to me like a friend and I trust everything she has to say," Leineweber says, smiling. Looking back, she describes this latest pregnancy as "perfect."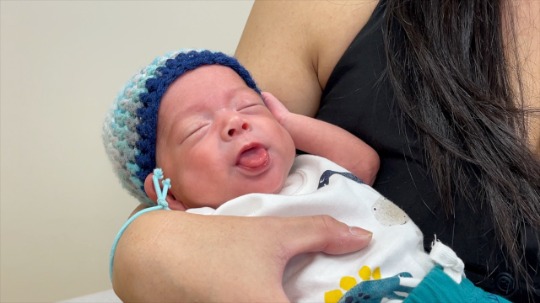 Leineweber holds her newborn baby during a doctor's appointment.
The experience taught Leineweber that unlike her previous pregnancies, she doesn't have to handle matters on her own. "Always reach out if you need help. HMSA has a great team of professionals to help you through your pregnancy, delivery, and postpartum. You're bringing a new life into this world and you deserve to be treated with love, respect, and support."
Przybyla explains why she loves contributing to great health outcomes. "My favorite part about this job is obviously the babies," she says delightedly. "I get to talk about babies all day, so it hardly feels like a job. I get to work with these families, these expectant mothers to help ease their fears and anxieties and create a magical experience for them bringing these babies into the world."
For more information about the HMSA Pregnancy and Postpartum Support Program or to enroll, visit the website.