The steps of Iolani Palace were awash in white on September 14, 1917. Volunteers from the newly established Hawaii chapter of the Red Cross in their white uniforms flocked to the palace, where they were presented with a Red Cross flag, hand-sewn by Queen Liliuokalani. "The flag is an expression of my warm and hearty sympathy for the cause of humanity," said the queen at the presentation. That flag flew above the palace throughout World War I at the queen's request.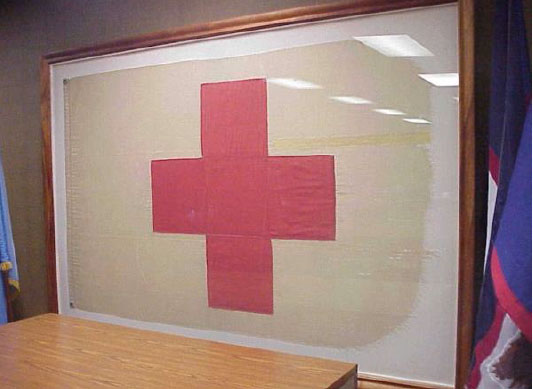 In the 100 years since the Hawaii Red Cross was founded, they have cultivated a nurse-led model of care. Today, Red Cross nurses are on the front lines of care and are indispensable in emergencies. "Nurses play an incredible role and have an amazing opportunity to really interact with the community in its time of need," says Kari Wheeling, health services lead at Oahu Red Cross. "We make an impact in lives of people we work with. Not just for that moment and time, but for a lifetime."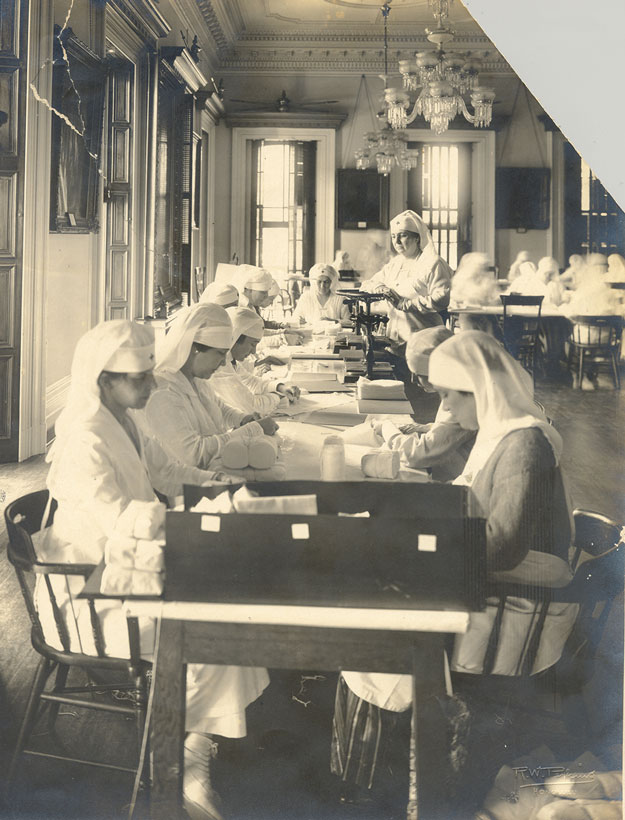 When the Hawaii chapter was established, there was plenty of "women's work" to be done, including preparing surgical dressings, providing garments for hospital patients and refugees, and administering medical care to servicemen. When Pearl Harbor was attacked on December 7, 1941, Hawaii Red Cross nurses aided injured soldiers and civilians immediately after the attack. They administered injections and blood plasma, treated burns and wounds, and assisted surgeons with an unrelenting influx of operations. Nurses performed many of these tasks by the dim illumination of flashlights, frequently working to the point of exhaustion.
The Red Cross's motto, "always here and always ready," was embodied after Pearl Harbor, just as it is in the work they do in the community today. Red Cross nurses respond to large-scale disasters and everyday adversity. "We're working to serve in a time of significant need. And it really impacts people's lives, just being able to interact with someone in a short amount of time," says Wheeling. "That makes a huge difference in their lives and it gives me such joy and gratitude to be able to help families. They can move on without this disaster consuming their lives."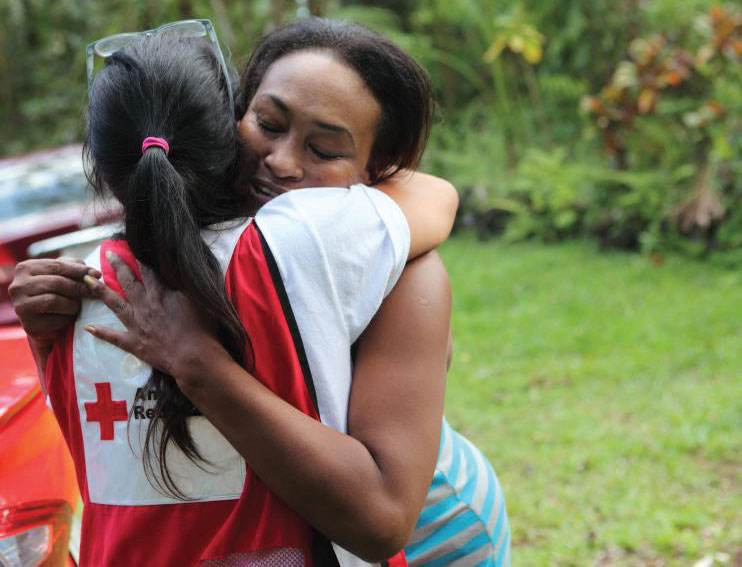 What's remarkable is how little has changed in 100 years. The Hawaii Red Cross remains committed to its humanitarian mission of mobilizing emergency relief and uniting communities statewide in the wake of disaster. They're still teaching life-saving skills in first aid and emergency preparedness classes. Even Queen Liliuokalani's Red Cross flag hasn't been forgotten. It still hangs on the wall of the Red Cross's headquarters on Diamond Head Road.
In honor of their centennial anniversary, Hawaii Red Cross wants to hear from you! Share your Red Cross stories at http://www.redcross.org.