For Lina Miyakawa, M.D., losing patients to COVID-19 comes with being a doctor in an intensive care unit (ICU) at one of New York City's largest hospitals. But the toughest part is seeing patients who die alone without family and friends by their side.
"It's heartbreaking for them not to have the human connection in their last hours of life," says Miyakawa, a pulmonologist and deputy director of ICU at Mount Sinai Beth Israel. "The last thing they see is our eyes through goggles and protective masks."
Miyakawa, a 2004 Punahou School graduate, moved to New York after getting her medical degree from the University of Hawaii's John A. Burns School of Medicine. She never imagined she'd be in the epicenter of the largest health crisis to hit the U.S. in over a century. Although the experience has been challenging, she wouldn't want to be anywhere else. "This is what I signed up for," she says. "I'm built for emergency situations where I'm effective and can contribute. It's what I've trained for and where I thrive."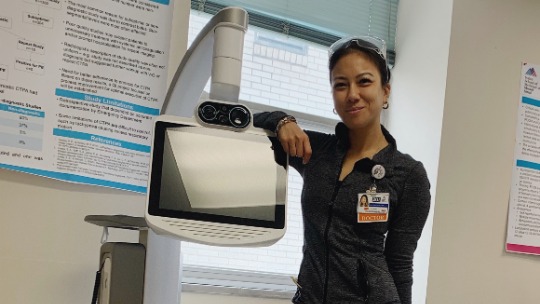 Miyakawa knew she wanted to be a doctor since kindergarten and even more so when her grandfather died of cancer when she was 8 years old. "It's more than a job now," she says. "It's become my duty."
Miyakawa typically works 12-hour days from 8 a.m. to 8 p.m. She's fortunate to have her long-haired dachshund, Thumper, to go home to. On her days off, she does Pilates at home to focus on her health and well-being.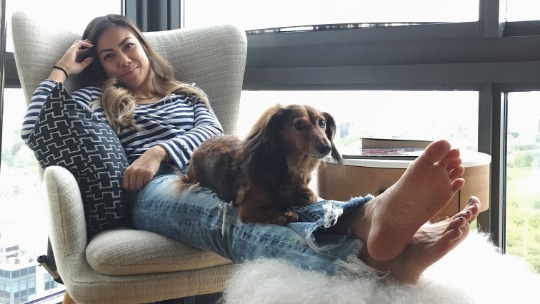 Although infection rates in New York City are still the highest in the nation, Miyakawa sees light at the end of the tunnel. The number of COVID-19 patients being admitted to the ICU is decreasing, while the number of patients being discharged is rising. "It's giving me hope that we're at a plateau," she says.
Still, she's prepared for a possible surge in the near future. "There are a lot of unknowns with this disease," she says. "We're all doing our best to treat patients and respect their dignity."
She's had many close friends and co-workers contract the disease. And seeing empty streets and sidewalks is eerie and surreal. "But like Gov. Cuomo says, we're New York tough," she says. "This'll not bring us down. This'll pass and we'll all be back."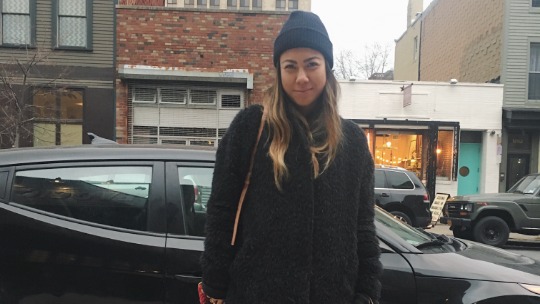 Miyakawa stays connected to the Islands through text and social media. She worries for her friends and family back home and doesn't want Hawaii's COVID-19 surge to be similar to New York's experience. "I may be in New York, but my heart is in Hawaii," she says.
Her message to people back home: Social distance as much as possible. "Until there's a vaccine, there's not much we can do medically to prevent this," she says. "Wear a mask and protect yourself and our kupuna. It's not just about yourself. It's also about the community."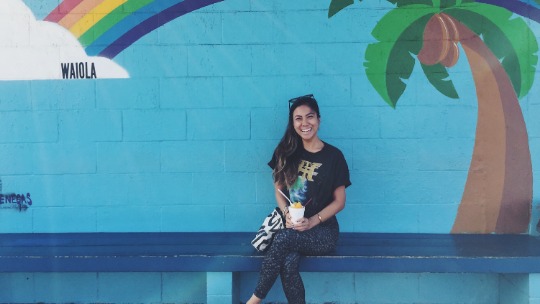 Miyakawa plans to move back to Hawaii to practice medicine. Until then, she's looking forward to when it's safe to travel so she can visit family and friends. "Only this time, instead of the usual hugs and kisses, I'll just shaka them," she says.
Photos: Lina Miyakawa