Imagine you have a child who struggles to read while other kids seem to have no problem. How do you answer when your child asks, "Why can't I read?"
Cathy Bell, M.D., a pediatrician and child psychiatrist at the Kahala Clinic for Children & Family may have an answer: dyslexia. "It's heartbreaking to see a young child suffer and for parents to feel helpless when they face a diagnosis of dyslexia," she says.
What exactly is dyslexia? "It's a hereditary neurocognitive disorder affecting 15-20% of the population with boys and girls equally represented," says Dr. Bell. "A child with a dyslexic brain sees and thinks differently. They can be quite gifted and successful in other ways."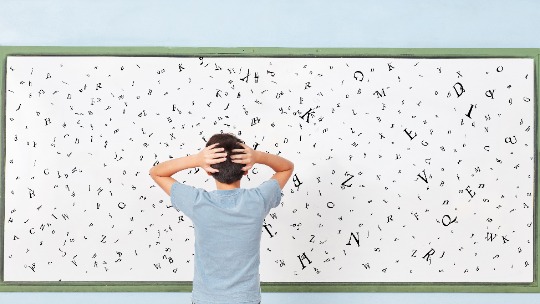 But with dyslexia comes difficulty in reading. To become fluent in reading and writing, a child's brain needs to match specific sounds with letters, build those letters into syllables and then words, all of which forms the language loop. Dyslexia occurs when that coding connection is weak or nonexistent, explains Dr. Bell.
Unfortunately, children don't simply grow out of dyslexia. In fact, if left untreated, dyslexia can lead to depression, low self-esteem, dropping out of school, and even incarceration.
But, there's hope. While there's no medication to cure dyslexia, an individualized tutorial program such as Orton-Gillingham (OG) can be highly effective. And the earlier the condition is diagnosed as a result of a neuropsychological test, the better the chance of success. Treatment consists of two to three tutorial sessions a week for two to three years depending on the severity of dyslexia, which can range from mild to severe. In addition to the time commitment, the costs can be significant.
There are some signs parents can look out for. Children with dyslexia may have experienced delayed speech growing up. Preschoolers can have trouble identifying the letters of the alphabet. Taking a specific word such as "cat" and naming words that rhyme such as hat, sat, mat, bat, and rat is difficult. As a rule of thumb, if the child's speaking ability is more advanced when compared with their reading and writing skills, an evaluation may be necessary, says Dr. Bell.
Dr. Bell works with Na Pua Moamahi, a new nonprofit support group for parents. "With support organizations such as Na Pua Moamahi, children can get help while parents can meet other parents in the same situation." Dr. Bell says. "The situation is heartbreaking but at least there's hope."
For more information about dyslexia, contact:
Leslie A. Hayashi is an author, educator, artist, and retired judge. And now, she's a happy grandmother!