Keep hydrated this summer with DIY summer ice cubes. They're easy and fun to make. With just a few items you already have in your kitchen, you can turn a basic glass of water into fancy spa water.
Supplies
Your choice of fruits and herbs
Knife
Cutting board
Ice cube tray
Water
Chop ingredients with knife and cutting board. Add ingredients to ice tray. Add water and freeze three to four hours.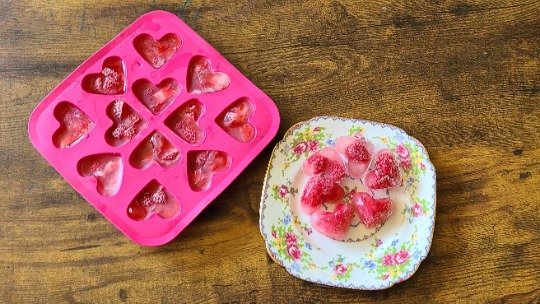 Treat yourself to fancy ice cubes!
Ice cube variations
The possibilities for your DIY summer ice cubes are endless! Here are some ideas to help you get started.
Basic: Apples, blueberries, cucumbers, grapes, lemons, lychee, mangoes, oranges, pineapples, raspberries, watermelon.
Combos: Blueberries and lemon, grapefruit and rosemary, cucumber and mint, lime and basil.
Fresh is always nice, but if you use canned fruit, freeze the juice from the can for an extra burst of flavor!