There's nothing more satisfying for a crafter than upcycling and repurposing things that would have been thrown away in yesterday's trash. Here's one of the cutest little gems I created out of an old egg carton – and just in time for Easter! These easy-to-make little chicks can easily be filled with goodies and used as a favor or added to a basket.
What you'll need:
• Egg carton (cardboard type)
• Acrylic/craft paint
• Paint brush
• Crafting foam sheets and/or color paper
• Scissors
• Hot glue gun
• Googly eyes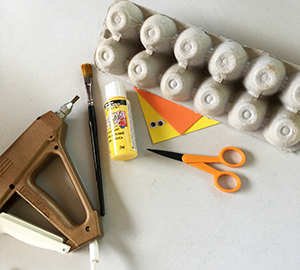 Prep
Cut apart the egg cups. You'll need two cups per chick. Put them together to ensure that the rims of the cups are somewhat level.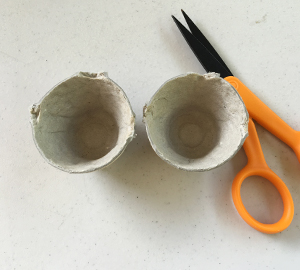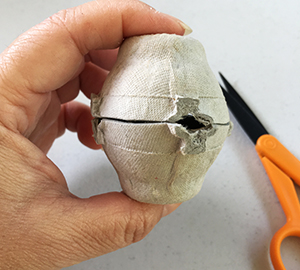 Paint
Using your chosen color of paint, apply to both inside and outside of the egg cups. Let dry.
Note: This is a really good task for the kiddies. My son, Jaxon, had a blast painting!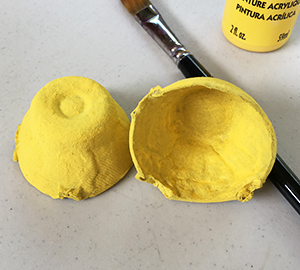 Assemble
Body:
Attach egg cups: Align cups and be sure to place the "smooth" side of the cups in front (this will be the face.) Place a small strip of foam (approximately ¼" x 1") on the inside of the two cup to form a hinge. Secure with hot glue.
Note: Regular glue can be used, however I find that the hot glue sets quickly and worked best for this project.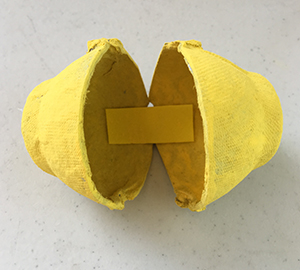 Feet :
Take a rectangle piece of foam (approx. ¾" x 1 ½") and cut diagonally into two triangles. On the short side of each triangle, cut out the chick's feet (like a "W" shape.) It doesn't need to be perfect at all. Place them side by side, long side together. Secure to the bottom of the chick. Make sure that the feet stick out from under the front of the chick (where the cups open.)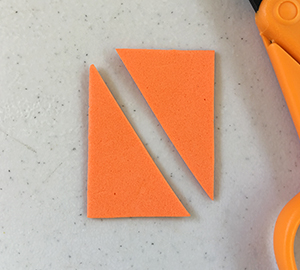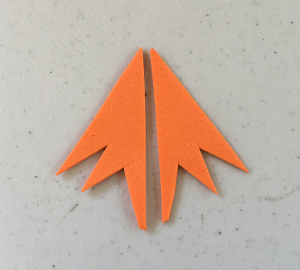 Beak:
Next, cut the beak. Take a small foam strip (approximately ¼" x 1"), fold in half and cut a triangle. Make sure that the fold is at the base of the triangle. Glue beak to the top egg cup, right above the seam.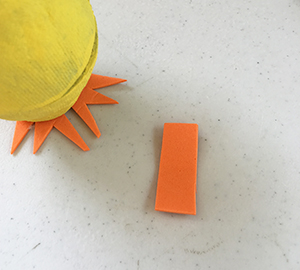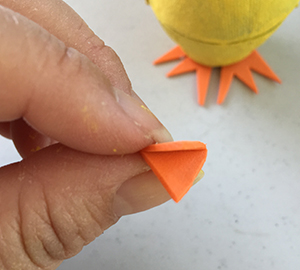 Wing and tail feathers:
Cut out two foam teardrops for the wings. Any size will work. My wings ended up being about ¾" x 1 ½". Next, cut out a tail feather. Again any shape and any size will do. We just want something on its backside. Attach a wing to each side and the tail on the back. Bonus: The wings and tail have now covered all of those egg carton holes!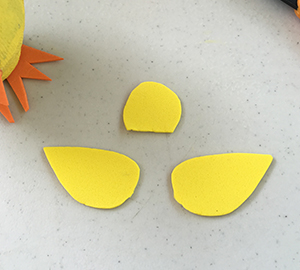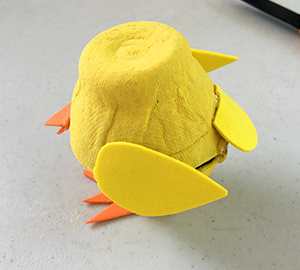 Finish
Add the googly eyes and you're done! These little guys are ready to be filled with awesome surprises!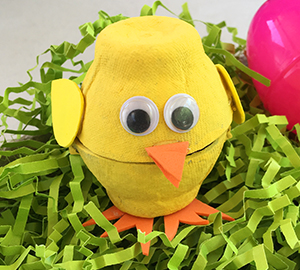 Hey, chickie, chickie! :)