Turkey for Thanksgiving. Roast beef for Christmas. Chocolate for Valentine's Day. Lamb for Easter. Lamb? Really?
Dining on lamb for Easter began with Passover celebrations of the Jewish people long before there was a (Christian) Easter. A lamb was sacrificed and eaten in the hopes that the angel of God would pass over their homes and bring them no harm. The menu choice crossed over to Christians, for whom the lamb symbolizes Christ himself.
I made a leg of lamb for Easter dinner once, many years ago. Can't say it was a big hit, but I'm glad I tried it. I haven't been inspired to make it again.
I've had more success with ground lamb, which cooks quickly, doesn't exude that unique lamb aroma, and doesn't break the bank. I've made keftedes (Greek meatballs) and more recently, lahmahjoon, Armenian pizza. The latter would make a tasty addition to your Easter brunch offerings.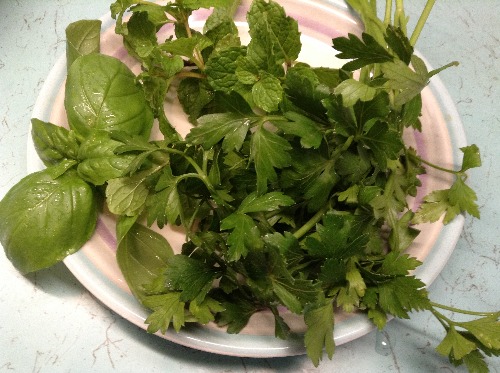 Fresh basil, mint, and Italian parsley ready for mincing. For this dish, fresh is best.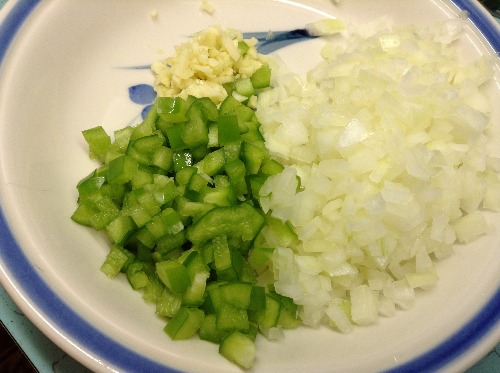 Chop a bell pepper and onion and mince a garlic clove.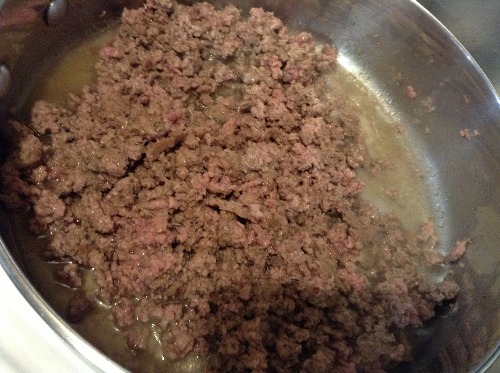 Brown the ground lamb quickly in a skillet over medium-high heat.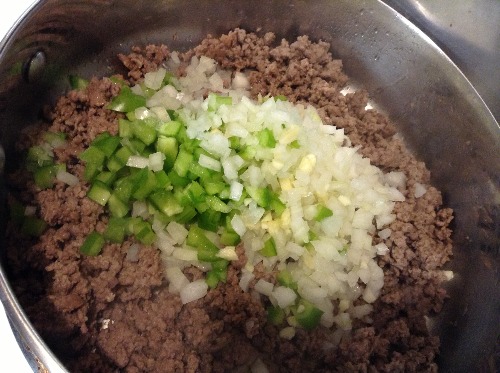 Add bell pepper, onion, and garlic.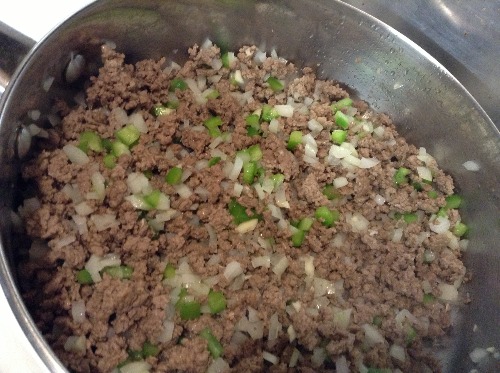 Cook and stir until onion is translucent. It won't take long at all.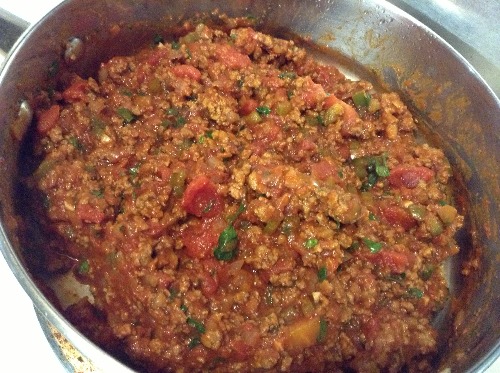 Stir in tomatoes with juice, tomato paste, and herbs. Simmer 5 minutes. Remove from heat and allow to cool. Transfer mixture to a covered container and refrigerate overnight.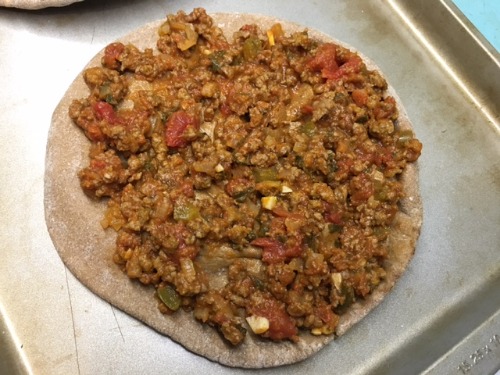 When it's almost time for brunch, take the lamb mixture straight from the refrigerator and spoon some – all the way to the edge – on pita breads on a cookie sheet. Bake in preheated 425-degree oven for 20 minutes.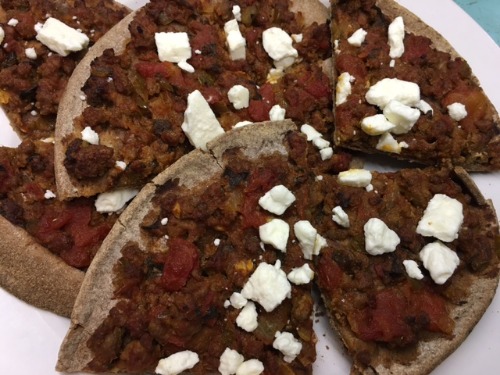 Garnish with crumbled feta cheese, if desired. (Many people I know will desire feta cheese.) Cut into wedges for easier eating. Eat hot or cold. Any leftovers make the perfect brown-bag lunch for work the next day.
Lahmahjoon (Armenian Pizza)
1 lb. ground lamb
1 1/2 cups finely chopped onion
1/2 cup finely chopped green bell pepper
1 garlic clove, minced
14-oz. can diced tomatoes with juice
6-oz. can tomato paste
1 tsp. sugar
1/3 cup chopped fresh Italian parsley
1 tsp. minced fresh basil
1 Tbsp. chopped fresh mint leaves
1/2 tsp. cumin
6 small pita breads (7-inches)
Crumbled feta cheese

In a large skillet over medium-high heat, cook lamb (break into small pieces) until brown. Drain excess grease. Add onion, green pepper, and garlic. Cook until onion is translucent. Stir in tomatoes with juice, tomato paste, sugar, parsley, basil, mint, and cumin. Reduce heat and simmer 5 minutes. Remove from heat and transfer mixture to a container. Cool slightly, then cover and refrigerate overnight to allow flavors to blend and ripen.

When you're ready to serve, preheat oven to 425 degrees. Place pita breads on a baking sheet. Spoon lamb mixture evenly on pitas, spreading out to the edges. Bake about 20 minutes. Garnish with feta cheese and cut into wedges. Lahmahjoon is delicious either hot or cold. Makes six servings.