Matin Boulos's love for classical music began when she was still in the womb.
Her mom, Hawaii Symphony Orchestra harpist Sharene Taba, played the harp while pregnant and would take an infant Boulos along on weekend and evening gigs at weddings and other events. Boulos started taking harp lessons from her mom when she was in preschool, spending hours at home practicing with a metronome. Boulos also took piano lessons and eventually switched to taking bass lessons from her dad, bassist Dean Taba.
"I'm fortunate to have grown up in such a musically and culturally rich household," she says.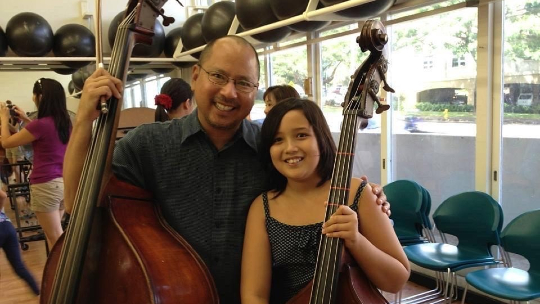 Boulos started taking bass lessons from her stepdad, Dean Taba, from an early age.
Lifelong dedication
Music has become her life's calling. Boulos played bass for her school's orchestra and jazz and wind ensembles while attending Mid Pacific Institute, the Hawaii Youth Symphony, National Youth Symphony, and for shows at Diamond Head Theater.
Wanting to jump-start her music education in high school, Boulos moved to Los Angeles to attend the Colburn Music Academy. She's currently a college sophomore at the San Francisco Conservatory.
Power of music
Classical music gives Boulos meaning and purpose. "I love sharing music with people," she says. "When I'm on stage performing, I'm given this beautiful opportunity to express and share feelings that are universal for all people. Music is a way for me to communicate and connect with others. Classical music has always been something I could talk to my family about. It brings us closer together," she says.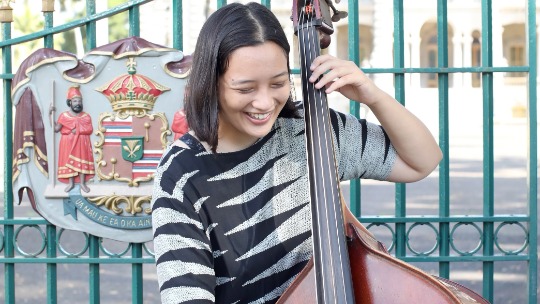 Matin Boulos attended Mid-Pacific Institute but later left Hawaii to study music on the Mainland.
In addition to performing, Boulos composes in her free time. And while learning music takes a lot of work and dedication, she says it's time and energy well spent. "It's a lot of intense hours of practicing and then I get to show what I studied in my lessons. I'm always learning and being a better version of myself and the music. Classical music brings out parts of what makes humans great. It hits a primal sensitivity that I really love," she says.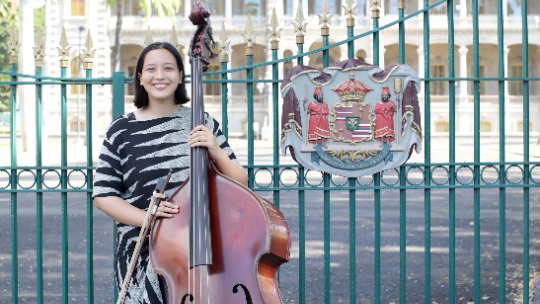 Long-term commitment
Boulos says her commitment to music is like being in a relationship. "It's like a person who I've created a bond with," she says. "This relationship has been good, it's been bad, and it's been messy at times. There was a honeymoon period. But classical music has been with me all my life and I can't imagine being without it. And like any relationship, you maintain and nurture it with practice, lessons, and performance. That's what love is. Put in the work and the results come."
Gift of music
Boulos uses her musical talent to benefit others in the community. This summer while in Hawaii, she performed with the Hawaii Symphony Orchestra during the Maui Ola benefit concert for the Maui wildfires relief efforts. She also performed at a benefit concert for WikiVision, a nonprofit organization created by Iolani School student Alec Tan to help uninsured and underinsured seniors get cataract surgery.
Reaching a high note
Boulos returned to the San Francisco Music Conservatory where she'll perform with her school's Baroque and chamber music ensembles. And she's planning to organize a concert of contemporary music and performative art when she returns to Hawaii on school break later this year.
With a bright musical future ahead of her, Boulos plans to get a graduate degree in music education and eventually return to Hawaii to open a music academy for underrepresented youth.
"I was lucky to be born into a musical family, but a lot of kids who love music don't have that opportunity or resources to pursue music. Classical music should be accessible for everyone," she says.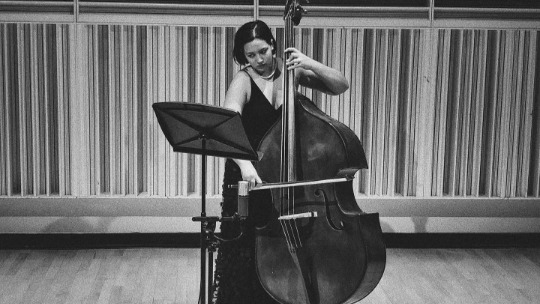 What's on Matin Boulos's playlist?
Check out her recommendations:
Double Concerto in A minor for violin, cello, and orchestra by Johannes Brahms. It was his final work for orchestra.
Scheherazade, a symphonic suite by Russian composer Nikolai Rimsky-Korsakov that's based on One Thousand and One Nights (also known as The Arabian Nights).
Sonata for Harp by Paul Hindemith. It was the German composer's only composition for solo harp.
Gnossiene by Eric Satie.
Underwater Cathedral by Claude Debussy.
Boulos's weekend activities
"I live blocks away from some of the greatest art and cultural institutions in San Francisco. I'll attend concerts to watch the San Francisco Symphony at Symphony Hall, San Francisco Jazz, and San Francisco Opera, where I recently watched a production of Francis Poulenc's opera Dialogue of the Carmelites."
Starstruck moments
"Watching violinist Joshua Bell and pianist Lang Lang perform with the Hawaii Symphony Orchestra at the Blaisdell Concert Hall in Honolulu. Also, meeting pianist Yuja Wang at school."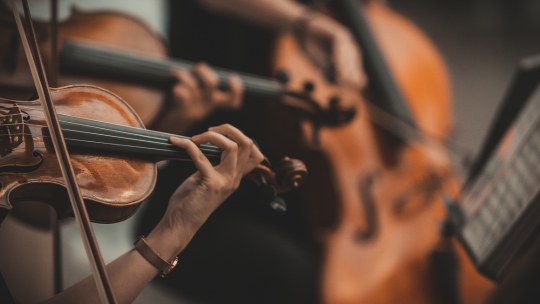 Want to listen to live classical music?
September is Classical Music Month. To celebrate year-round, attend live music events near you and support local arts organizations.
The Windward Choral SocietyKona Choral Society
Photos courtesy Matin Boulos