The day after Thanksgiving has evolved into the busiest shopping day of the year. Deal seekers stand in lines before sunrise, crowds stampede into big box retailers, and digital shoppers scour the internet in search of the best bargains. However, Black Friday is also known as Buy Nothing Day.
On Buy Nothing Day, participants are urged not to buy anything and instead, do something meaningful. This could be spending time with family and friends, volunteering, or practicing self-care.
Here's how three members of the Facebook group, Buy Nothing Oahu 2.0, will observe Buy Nothing Day.
Share experiences
When her children were younger, Jackie Woolf says she was "one of those people who stood in line at 2 a.m. for an Xbox." Now that her kids are grown, they've decided to stop exchanging gifts. Instead, they share experiences. "It's all about spending time together," Woolf says. "This year, during the holidays while I'm visiting family in Albuquerque, my son's gift is taking us to a light show event."
Woolf understands the urge to shop on Black Friday. "If you're determined to spend money, buy local," she says. "Support your community by visiting small businesses and farmers markets."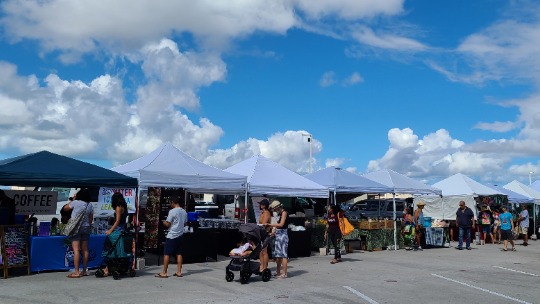 Buy fresh and local at a farmers market.
Get festive
While Vivian Ishimaru used to wake up at 4 a.m. to hunt for the best deals on Black Friday, her priorities have changed. "I realized that time is precious," she says. "I'd rather pay a little more if I need something so I can stay home the day after Thanksgiving." She also recognized that she already had what she needed. "I own a lot of items that I love, but haven't had the opportunity to really enjoy them," Ishimaru says. "Buying more things will make it even less likely for me to appreciate what I already have."
Instead of hitting the malls, Ishimaru will be hitting the kitchen. "I'll probably cook or bake," she says. It's also a day she looks forward to all year because it's the day she starts her holiday decorating.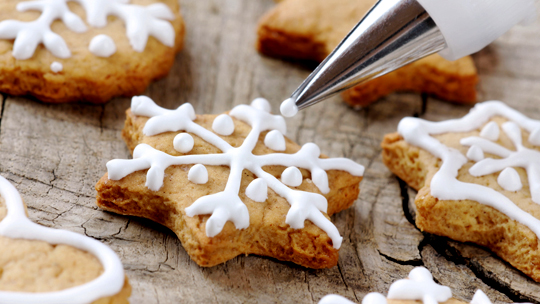 Get into the holiday spirit with some festive baking.
Be practical
Though it's common for people to take the day after Thanksgiving off from work, Sunshine Choe is headed to the office. It's usually quiet and she can get a lot done. Plus, going to work stops her from purchasing unnecessary items. "I don't really need anything," Choe says. "Black Friday can be a peaceful day, rather than a frantic rush to the stores."
Choe understands that some people wait the whole year to buy big ticket items. "Take advantage of store and online discounts," she says, "instead of letting them take advantage of you." Choe suggested creating a game plan and sticking to it. "Don't get sucked into buying things you don't need just because they're on sale."
For more inspiration about saving money or to learn about the Buy Nothing movement, visit Buy Nothing Project or the Buy Nothing Oahu 2.0 Facebook group.