The Popolo Project is working to create a community for Black people in Hawaii.
Akiemi Glenn, Ph.D., is a linguist and culture worker who started the project as a blog after moving from Brooklyn to Hawaii, where she attended the University of Hawaii at Manoa.
"As a Black person loving and living in Hawaii and calling this place my home, I was curious about the experiences of other Black local folks," she says. "People were also curious about President Barack Obama's and actor Dwayne Johnson's connections to this place."
The state's more than 21,000 Blacks make up a little over 3% of the population. That compares with a national average of 13%. Hawaii ranks 39th among states in the percentage of its population that's Black.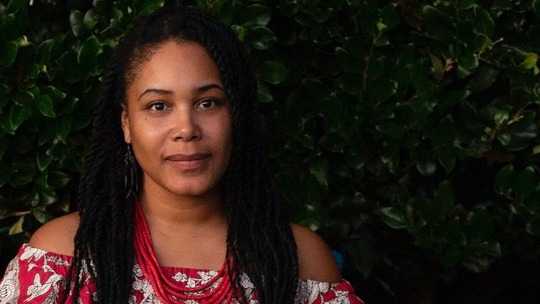 Akiemi Glenn, Ph.D., is the executive direcor of The Popolo Project.
The Popolo Project is a nonprofit that helps build community connections through learning and social opportunities while celebrating diversity. "Because our community is very small, social media makes it possible for us to connect to people in new ways. We have relationships with Black communities not just on Oahu but also on Neighbor Islands," says Glenn, The Popolo Project's executive director. "We've helped contribute to the education about Hawaii's history through a Black lens. There are lots of stories of how people met through one of our events. They became friends or started a business together. Or their children now play together."
Glenn says supporting the community helps improve overall health and well-being. "People in the Black community often have a deep connection to and love for Hawaii. But the common perception is that we're just visitors or in the military or just passing through. So creating a sense of belonging has a positive impact on mental health," she says.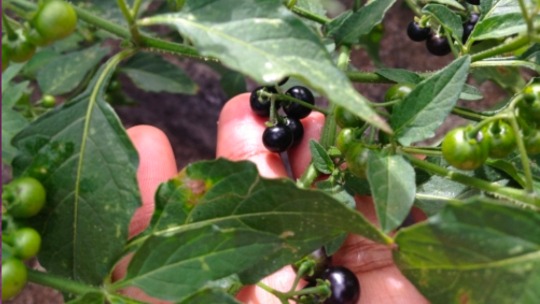 Popolo, the Hawaiian slang for Black people, has its origin in a plant that produces blackberries.
Black people have a long history in Hawaii dating back to the 19th century. For example, many Portuguese and Puerto Ricans who came to work in the whaling industry and plantations originated from Cape Verde and other places in Africa. Also, Anthony Allen was a freed slave who came to Hawaii before the missionaries. He married into a Hawaiian family, spoke Hawaiian, and helped with navigation and translation. Allen served as an adviser to King Kamehameha, who gifted him with land.
"We share similarities with Native Hawaiians on how we think about our relationship to the land and shared family values," Glenn says. "Part of the reason many Black Americans are drawn to this place is because of that appreciation of traditional and indigenous Hawaiian values."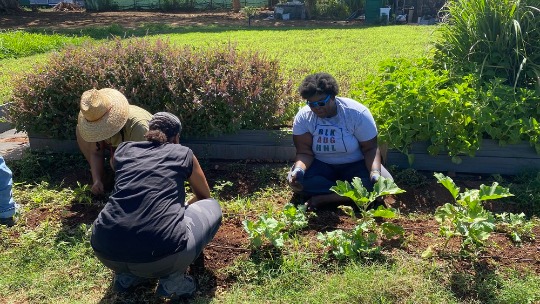 Black August 2022 Family Work Day at Kokua Learning Farm.
If you'd like to participate in The Popolo Project events, visit their website. Here are just some of the organization's activities:
Calabash Circle Youth Program. Black American children learn about their culture and connect with elders. "These children are often the only Black person in their school classroom," says Glenn. "Calabash Circle creates a space for them to meet each other, find their peers, and also learn about diverse cultures of our community."
The Heart's Desire. This feature-length documentary is about Kamakakehau Fernandez, who was born in Arkansas and adopted by a Hawaiian family on Maui. He attended Punana Leo Hawaiian language immersion school and sings leo keikie (Hawaiian falsetto). He's learning about his adopted Hawaiian genealogy and African family tree. The film traces his journey from Hawaii to Little Rock and Africa, where he finds his roots and shares his music.
Black August. Events connect Black Americans with the Native Hawaiian community for land restoration projects and fitness activities such as yoga, hiking, and body awareness. "Community building is not just intellectual. It's also about our health and well-being," says Glenn.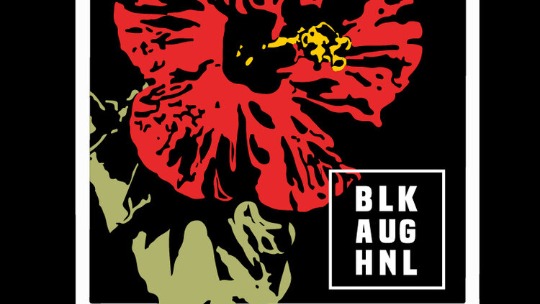 Here are other community events you may be interested in:
The Honolulu African American Film Festival. Films that highlight Black Americans are being screened throughout February at the Honolulu Museum of Art's Doris Duke Theater.
Wax Poetic. The Popolo Project fundraiser will celebrate the creativity and culture of the Black American diaspora with traditional and contemporary adornments and textiles. Attendees are encouraged to dress in ankara, wax print, batik, and tie dye attire. A dinner will include Nigerian food. Saturday, Feb. 25, at 6 p.m. at Box Jelly.
Black Bazaar – Hawaii Black Entrepreneur Awards. The annual event celebrates Black entrepreneurship and creativity in Hawaii in various industries. Sunday, Feb. 26, at 5 p.m. at The Entrepreneurs Sandbox.
Alice Augusta Ball Remembrance Walk. Students and community members will honor UH's most distinguished Black alumna and renowned chemist on Monday, Feb. 27, at the Manoa campus. The walk will begin outside George Hall at 11 a.m. then continue to the chaulmoogra tree planted outside Bachman Hall in memory of Ball. The walk will end at the amapa tree that was planted near the Art Building in memory of Dr. Martin Luther King Jr.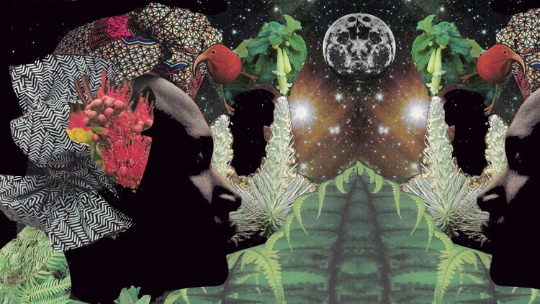 Photos courtesy Akiemi Glenn, The Popolo Project