In observance of National Breastfeeding Month in August, local and national organizations are coming together to support parents who are breastfeeding or those who want to learn more.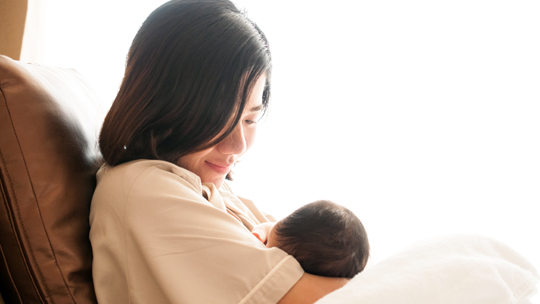 "Breastfeeding provides unmatched health benefits for babies and mothers," says Dr. Ruth Petersen, director of the Centers for Disease Control and Prevention's Division of Nutrition, Physical Activity, and Obesity. "Breast milk is tailored to meet the health needs of a growing baby."
The CDC says that there are also health benefits to the parent who breastfeed and that nursing can reduce their risk of breast and ovarian cancer, type 2 diabetes, and high blood pressure.
For those who are able, American Academy of Pediatrics recommends breastfeeding for six months, introducing foods after six months, and continuing breastfeeding for two years and beyond.
Prenatal preparation is key
According to Jodie Dresel, R.N., "Learning about breastfeeding before your baby is born is helpful in preventing feeding and supply issues." Dresel is a board-certified lactation consultant with CalMed Hawaii and Mahinaona Breastfeeding Medicine Clinic.
She joined CalMed Hawaii in July 2020 to start a breastfeeding education program that offers free services such as prenatal consultations and breastfeeding and pumping classes.
Get support
The HMSA Pregnancy and Postpartum Support Program offers support from the time parents find out they're expecting to six months after delivery. Program participants are paired with a maternity nurse who provides personalized education and counseling over the phone. Your baby's feeding needs is one of the most important topics. "We encourage early intervention when there are concerns with feeding or milk supply," says PAPPS nurse, Nikki Deheart, R.N., and board-certified lactation consultant. "The earlier the referral, the sooner issues can be addressed. The overall support we provide is based on what's comfortable for baby and parent. We help them build confidence."
Start strong
Here are some tips from Dresel to help parents start strong:
Take a breastfeeding and pumping class before giving birth.
Watch videos on latching, feeding positions, and more.
Place baby skin-to-skin to help initiate feeding.
Watch baby for feeding cues such as lip smacking or licking. Baby may also "root" – when they feel flesh against their face, their instinct is to turn toward the touch and try to feed.
Feed baby on cue. The goal is eight to 12 feedings in 24 hours.
After the long sleepy stage in the first 24 hours of life, baby may wake frequently to eat and eat continually for several hours. This is known as cluster feedings and helps transition breast milk from colostrum to mature milk.
To establish milk supply, offer both breasts to baby as much as possible. Make sure baby has a good latch and is swallowing at the breast.
Once mature milk is established, baby may take only one breast per feeding. At the next feeding, start with the other breast.
Feeding times can vary. If baby is still hungry after feeding on one breast, offer the other one. Milk is the perfect food and comes in the perfect amount for your baby.
A breast pump is good backup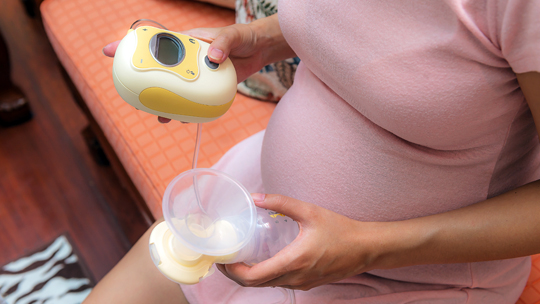 If baby isn't latching or nursing well, Dresel recommends a breast pump to establish and maintain a milk supply. Here are some tips for using a breast pump from Dresel:
The breast pump flange must be properly fitted to allow effective milk extraction and to prevent damage and pain when pumping.
See maximizing milk production from Stanford Medicine.
Contact a lactation consultant if you need help. Here's a list

of consultants in Hawaii.
The HMSA Pregnancy and Postpartum Support Program is available to HMSA members at no cost. For information or to enroll, call 1 (855) 329-5461, Monday through Friday, 8 a.m. to 5 p.m., or visit their page on hmsa.com.
Making the decision to breastfeed is a personal one. For some parents, breastfeeding may not be possible. You know what works for you and baby.
The information in this article is to be used at the discretion of the individual and isn't a substitute for medical advice. Contact your primary care provider or lactation consultant if you have questions about breastfeeding.