Your next great adventure is just a page away. Check out these recommendations from Hawaii librarians and booksellers to embark on a hero's quest, travel the globe, and discover an otherworldly connection to nature.
Fiction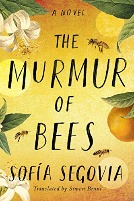 The Murmur of Bees by Sofia Segovia
Recommended by da Shop: books + curiosities in Kaimuki
A translation from the Spanish original, this historical fiction takes place in Mexico during the early 20th century. The story revolves around a land-owning couple who find an abandoned baby boy whom they decide to raise as their own. As he grows up, the family discovers he has an uncanny and almost magical connection to nature — to bees in particular — who are always with him. The beautiful writing (reminiscent of Gabriel Garcia Marquez), vivid characters, and historical setting will sweep readers on a lyrical journey that's both uplifting and heartbreaking.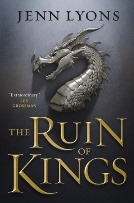 The Ruin of Kings by Jenn Lyons
Recommended by Lauren Yamasaki, Adult Fiction Librarian, Hawaii State Library
In a world of dragons, demons, and prophecies, slum-dweller Kihrin is claimed against his will as a long-lost prince. Raised on tales of daring adventure, Kihirn is now practically a prisoner at the mercy of his new family's ruthless power plays and political ambitions. His fate begins to turn from the hero's quest onto a different path altogether. Could he be meant to destroy the world rather than save it? Fans of George R. R. Martin, Patrick Rothfuss, and Brandon Sanderson will be itching to find out.
Non-Fiction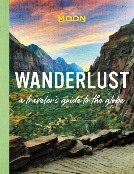 Wanderlust: A Traveler's Guide to the Globe by Philippe Gloaguen
Recommended by Lauren Yamasaki, Adult Fiction Librarian, Hawaii State Library
Dreamers and explorers alike can walk along the Great Wall of China, climb the Atlas Mountains, set sail to the Greek Islands, and eat their way through the best street food cities in the world via the full-color photos, charming illustrations, and fascinating overviews of each destination.