Kids enjoy the simple things in life. My daughters and I recently skewered some of our favorite red, white and blue fruits to make a patriotic fruit platter. From dipping fruit chunks in juice to sliding them on the skewers, there was nothing but laughter and excitement at our kitchen counter.
This tasty project can be customized to accommodate your platter size and your favorite fruit. So however you decide to let your fruit flag fly, your Fourth of July celebration will have a treat that's just as fun to eat as it was to make.
Patriotic Fruit Platter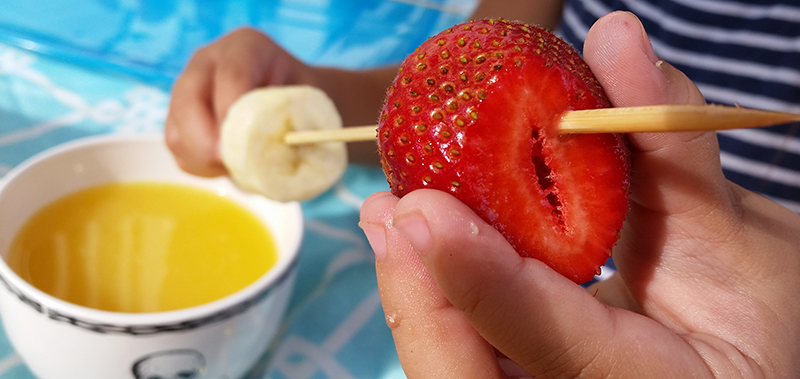 Ingredients & supplies: ½ cup blackberries, 1 ½ cups strawberries, 3 bananas, 1 cup orange juice, BBQ skewers, bowl, knife and cutting board.
Cut the ends off the strawberries to form 1-inch slices. Peel your bananas and also cut them into 1-inch slices. Dip the banana slices into the bowl of orange juice to prevent them from browning. Alternate the banana and strawberry slices on the BBQ skewer. Repeat for at least 4 more skewers in the same pattern. Arrange them on the right side of your platter. Take 3-4 skewers and use the same pattern for the bottom half and top them with blackberries for the remaining half. Arrange them on the left side of your platter. Your platter should resemble an American flag.