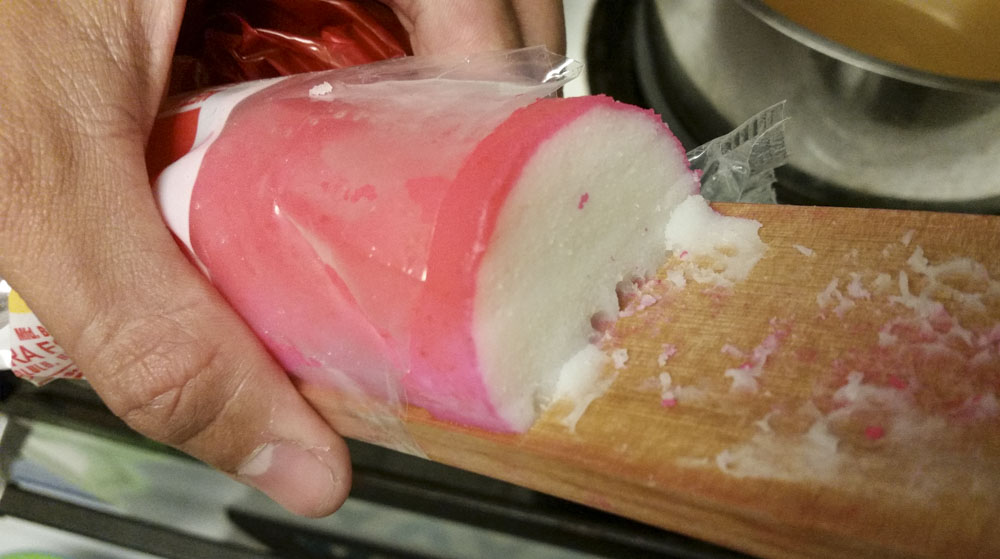 Upcycling is a way of life in my household. Whether it's old furniture being painted and repurposed or making costumes for the kids with leftover cardboard boxes, we seem to always find a way to reuse items before going into the trash. So you could imagine my gears turning when we finished our loaf of kamaboko one night and was left with a wooden board.

Acting as a tiny cutting board for the processed seafood product, many find it convenient to have it included at the bottom of each loaf. However something didn't feel right about throwing a piece of wood in the trash. I snapped a photo of the wooden board and asked folks on social media if they had any ideas. A few hours later, I was sifting through at least 40 comments. Some were more serious and practical than others but I was able to whittle them down to 20 ways to upcycle your next leftover kamaboko board.

• Handle for marionette puppet
• Building blocks
• Fire kindling wood (if untreated)
• Cover it with chalk board paint and turn it into a mini board/sign
• Garden markers
• Use a few of them to make a dry spice box
• Use a few to create a planter box for your garden
• Bookends
• Fish scaler
• Incense holder
• Orchid mount
• Clapping musical instruments
• Mini shelf
• Super durable postcards
• Miniature getas (traditional Japanese footwear)
• Carve notches into them to create Lincoln Logs
• Canvas for an art piece (attach clothespin to the back to prop up)
• Chopsticks (lots of carving involved)
• Cut and string together to make Jacob's ladder toys
• Skatepark (ledges/rails/stairs) for your finger skateboards

Being that I had a kamaboko board of my own, I decided I had to try one. I don't have much use for a fish scaler so I decided to use the kamaboko board as a canvas for an art piece. In my comment thread, one concern was getting rid of the fishy smell. I washed it with warm soapy water and left it out in the sun for a day and I was able to get rid of the smell completely. Okay, it was actually my wife who was the one to wash it but you get the point.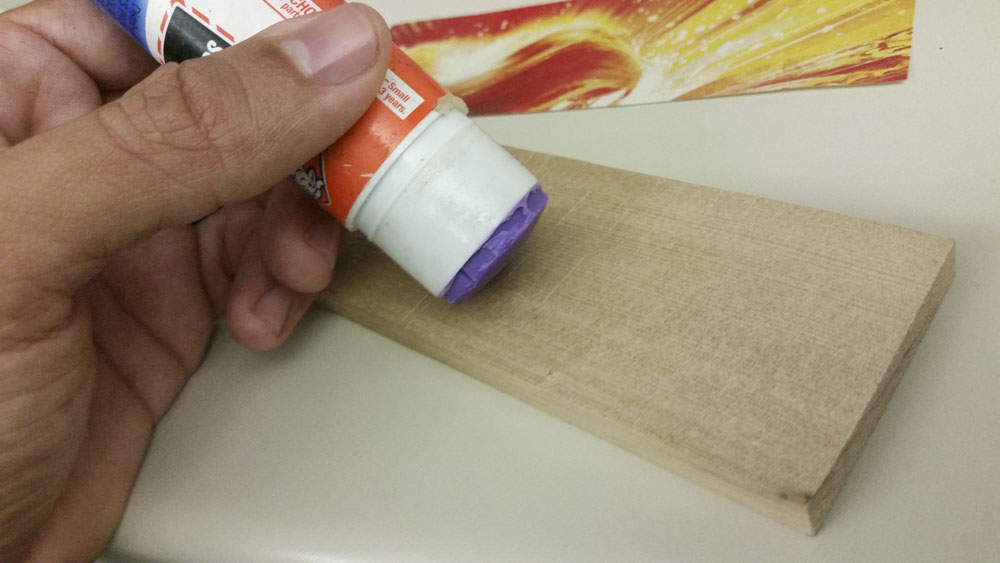 I took some magazine clippings and glued them directly to the board in a collage-like fashion. If I wanted some shine to it, I could either brush a coat of clear lacquer or even a strip of clear packing tape. As for my new upcycled art piece, I was fine with it as is. I now have the option to prop up the piece by attaching a clothespin to the back or to flat mount it to a wall of my choice.

Hopefully these ideas spark some creativity the next time you have a leftover kamaboko board. Who knows? Maybe you'll come up with a few to add to the list.


Before I start working on my next bowl of saimin, I'll leave you with this final tip someone gave in the comment thread. Before you start slicing the kamaboko, run the knife under the loaf, separating it from the board. It will leave you with less residue on the board. You're welcome.