The holiday season is in full swing, which means sweets are everywhere. Seasonal cookies, candies, cakes, and desserts make their appearance. I love sweets, but sometimes – especially after eating everything within reach – it gets old. Too. Much. Sweet. It's then that I'll want something salty.
Salt or sodium, as we all know, is something that most Americans get too much of. But if you're not on a sodium-restricted diet, one little salty appetizer once in a while (once a year?) should be OK.
If you're hosting a party or going to a potluck, here's a quick appetizer you can serve. It features one of my favorite salty foods, feta cheese. Remember … one little serving.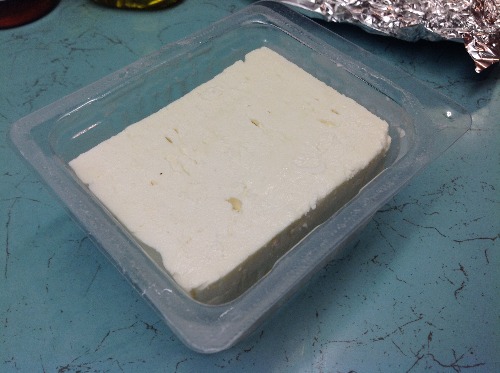 Yes! You can buy feta in one big, luscious block.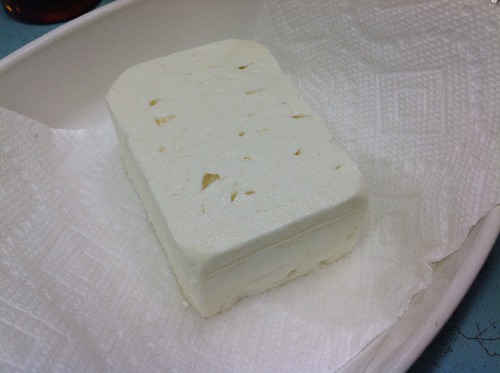 Pat gently with a paper towel to remove excess moisture.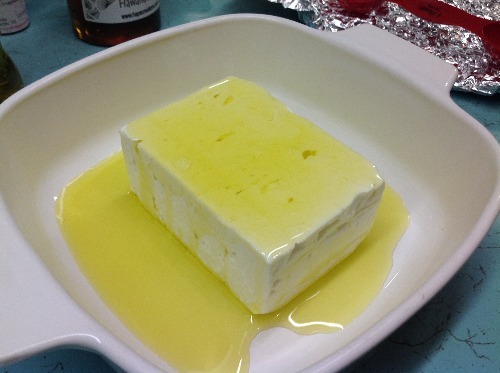 Place it in an ovenproof dish and drizzle with olive oil. "Drizzle" is such a yummy word, don't you think?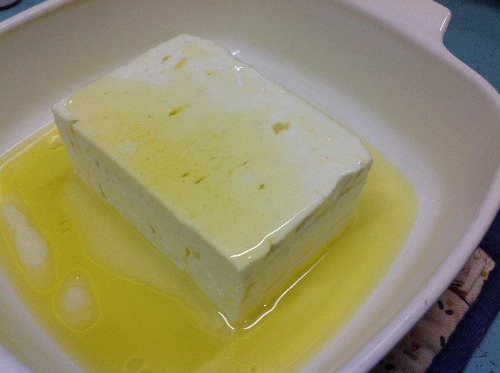 Place in preheated 400-degree oven for about 10 minutes or until soft. Don't worry about melting feta, because it won't. Here's the feta, hot from the oven. Turn off the oven and preheat the broiler.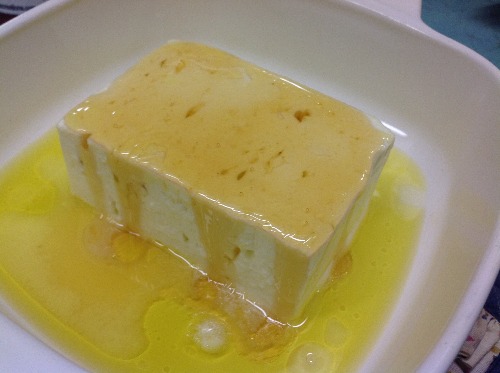 Drizzle (there's that word again) with honey and place under the broiler until bubbly. I preheated the broiler on high, but turned it to low before putting the feta in.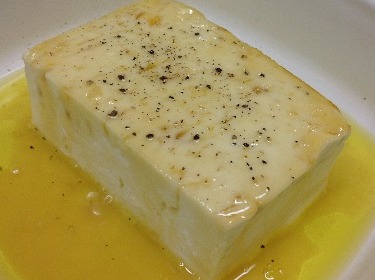 It took just a couple minutes for the honey to start bubbling. I wanted the top to get really brown or nearly charred, but I was afraid the olive oil would catch fire. So here it is, sprinkled with freshly ground black pepper.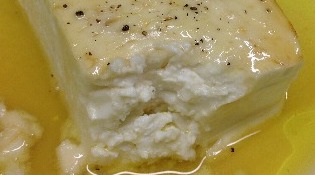 And here it is after the quality control officer (i.e., me) tested it hot from the broiler. I was disappointed because it was a little bland (i.e., not salty), but I tried it again after a few minutes and there it was … the salty feta that I know and love. Next time I make this, I'll slice the block in half horizontally to make two not-so-thick slabs. Then there'll be more surface area for more pepper and honey and browning. Why don't you try it and let me know? Thanks.
Roasted Feta with Honey
8-ounce block feta cheese
2 Tbsp. extra-virgin olive oil
1 Tbsp. honey
Freshly ground black pepper
Pita chips
Preheat oven to 400 degrees. Place feta in a small oven-proof dish and drizzle with olive oil. Bake about 10 minutes or until cheese is soft. Remove from oven and preheat broiler. Drizzle feta with honey and broil until brown and starts to bubble. Season with pepper and serve with pita chips. Makes 8 servings.
Per serving (without pita chips): Calories 110, protein 4 g, carbohydrates 4 g, total fat 8 g, saturated fat 4 g, cholesterol 20 mg, sodium 330 mg, total sugar 2 g