When you're growing up, you don't spend much time wondering what kind of aunty you'll be. Maybe that's why I was so mentally unprepared when I actually became one.
Today, I have a good relationship with my nephews – Marquez (11) and Brennan (5). I think they're the two best boys in the world and I believe (er…hope) they think I'm pretty cool. But getting myself to this point could only be described as an "evolution."
Two strikes against me
I don't usually reveal this about myself, but I don't like kids that much. Once they start talking and can understand what I'm saying, then we have a chance of getting along. But until then, I find them as interesting as a rock garden. Strike one.
During my own childhood, my many aunties and uncles didn't take me out or spend one-on-one time with me. Although they were all very nice to me, I guess they just had their own lives and families. Strike two.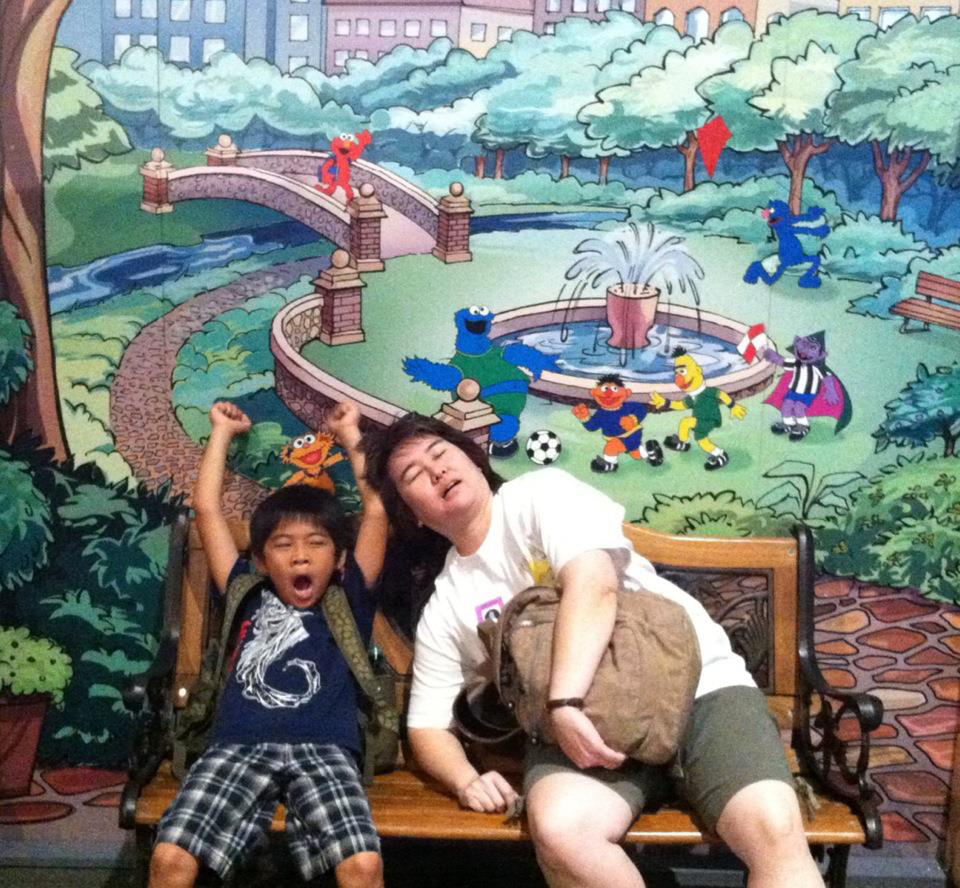 Now don't get me wrong. Even from the start, I was tickled that I had one, then two, nephews – handsome little humans who share some of my DNA and call me Aunty Jamie. I just didn't know how to interact with them and get them to feel similarly tickled to have me as their aunty.
Yes, there was a lot I didn't know. But I was determined to be a good example for them and someone they could look up to. I also wanted to be an aunty they could feel comfortable with. I'm not their only blood-related aunty, but I am the only one within several thousand miles and I wanted to take full responsibility for this role.
Off to a slow start
In a way, I was lucky that I could ease into aunty-hood at my own pace. My first nephew, Marquez, was born on Maui, so I didn't see him that often in his first years. When my brother moved his family back to Oahu, any babysitting duties fell to my parents, because let's face it, Grandma and Grandpa are retired and had lots of practice raising two kids who grew up to be reasonably functioning adults.
When I look back on those early years, I certainly learned a lot about being around children. Watching my words (curse words and other inappropriate terms) was difficult, but I'm better at it now. And I learned how to talk to them. I like to give them things to think about, so I make up games or tell them stories (either from books or true ones about our family).
By the time Marquez graduated to a booster car seat, I started to take him out with me and my husband to see movies or go to a museum. But he and I became really close when my parents took him to Disneyland and I tagged along. When he began to wedge himself against my side like an opihi, that's when I experienced the heady feeling of knowing a child adores you.
One Mother's Day a few years ago, I was pleasantly surprised with a card from Marquez. My sister-in-law said he was making a card for Grandma when he said he wanted to make one for me, so he made a "Happy Aunty Day" card.
And that's when I knew I've finally evolved.