When the COVID-19 vaccines became available in Hawaii earlier this year, Hawai'i Pacific Health, along with other health care providers, went into high gear to get shots into people's arms as they became eligible. We spoke with HPH's CEO and president Raymond P. Vara Jr. about what it takes to administer shots to thousands of people a day under a tight timeline.
What was one of the biggest challenges?
Finding the ideal space. We looked at various venues around Oahu, not just Pier 2 and the Blaisdell, but also the University of Hawaii at Manoa campus. We needed a space to allow for the capacity of people to get their vaccines safely and efficiently and the technology to register them on site.
What was it like getting Pier 2 ready?
We were dealing with a blank shell. It took a tremendous logistical effort to make the area presentable and keep everyone distanced. We ensured the electrical capacity could accommodate our IT and other technical needs. We set up tables, chairs, and supplies. Our team responded quickly to turn the empty space into a mass vaccination clinic serving thousands of people a day. We worked closely with other partners to secure additional staffing to run the clinic and provide ample drop-off areas and parking.
What can people expect when they get their shot at Pier 2?
The process takes about 30 minutes from the time you enter to the time you leave. It's a very efficient system. We administer about 2,000 shots a day, but we have the capacity to do thousands more a day. There are very few leftover vaccines at the end of the day. We don't have a high no-show rate. When all these things align, it's a very good day.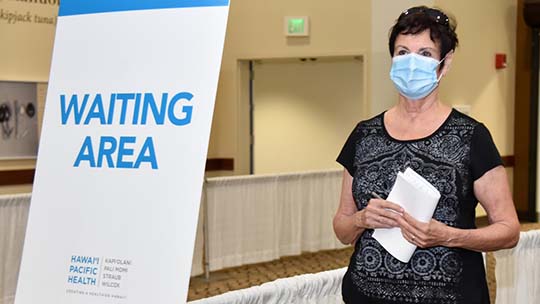 What has it been like for the health care workers administering the shots?
Our health care workers know they're part of something special to help our community recover. This has never been done before. They should go home every day knowing they've made a big impact in our community. They have a sense of purpose.
Do you think mass vaccinations will be an annual occurrence?
We don't know yet how long the different vaccines will last, especially with the different variants. We'll know more about the vaccine's protection in the coming months. It's likely that a booster may be needed and deep freezing the vaccine won't be necessary. And the vaccines will become more routine in physician offices, local drug stores, or clinics where people usually get flu shots. But whatever the outcome, we'll be prepared.
What's been a lasting impression?
One of the hallmarks is the culture we've created. The people getting their vaccines experience the first step in the recovery of our state. You can see the relief on their faces as they get their vaccines. Their shoulders drop a couple inches. Burdens they didn't know they were holding for the past year were finally released after getting the first dose.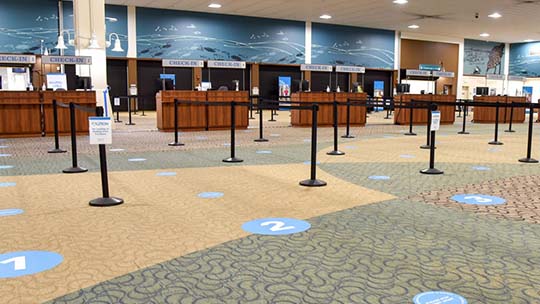 Is there a silver lining that has come out of this pandemic?
The partnerships with other health care organizations to set up mass vaccine sites. Only good things will happen for the community when HPH, Queen's, HMSA, and others align with a common focus and for a common good. When we lock hands, we make Hawaii a better, safer place.
What's one lesson you've learned from the pandemic?
I've been with HPH for 20 years, but this past year has been the first time I'd wake up not knowing what my day was going to be like. This pandemic has changed our lives and things change daily. You have to be nimble and have a system in place for rapid deployment and execution based on the changes. Fortunately, we've been prepared for that.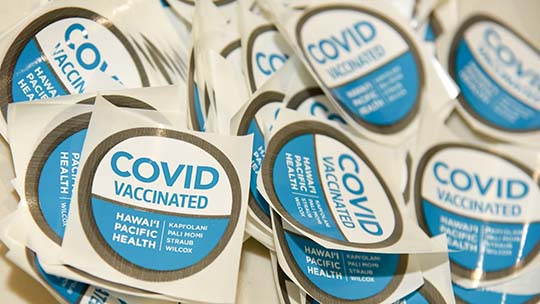 What would you tell people who are hesitant about getting vaccinated?
If we're serious about a recovery from a public health, economic, and social aspect, I advise everyone to get the vaccine unless you have a health condition that prevents you from doing so. Take advantage of educational resources from HPH and the Department of Health to make an educated decision. Getting us to herd immunity for the vaccine is critical for the future of our communities.
How has your life changed personally this past year?
This pandemic has made me more reflective on life. My wife and I go on walks more often. We enjoy passing kids riding bikes and we greet people differently. Even though we can't give them a hug, you can see it in their eyes. We spend time with our family differently than before. So I hope things like this survive after the pandemic to make us a better, stronger community.

Photos: Courtesy of Hawai'i Pacific Health