Education and support for people with Sjögren's syndrome and lupus. Visit slfhawaii.org for more information and email melaca@slfhawaii.org to RSVP. Meetings will be held on Oahu on:
Saturday, June 22 from 11 a.m. to 1 p.m.
Saturday, August 24 from 9 to 11 a.m.
Saturday, November 2 from noon to 2 p.m.
Free parking is available at MOA Wellness Center.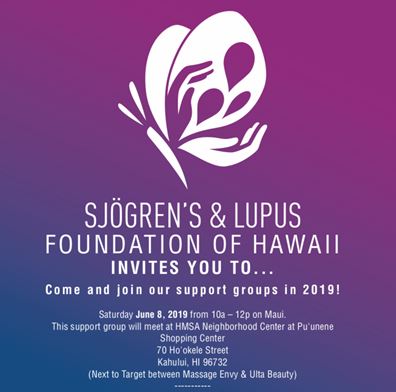 Contact: melaca@slfhawaii.org
Cost: Free