Oh, the Places You'll Go when you pick up a book! Dr. Seuss' inspirational read was the last book published in his lifetime, but its message on the journey of life and his legacy as a children's author have lived on.
That's why his birthday, March 2, is celebrated as National Read Across America Day. The National Education Association established this day to foster a love of reading in students of all ages and celebrate a nation of diverse readers. Keiki and adults are encouraged to go to the library or curl up on the couch with a book.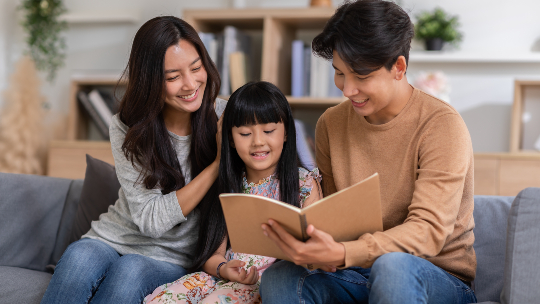 Why is reading important?
Reading is the foundation of learning. According to the Annie E. Casey Foundation, children through third grade learn to read; after third grade, students read to learn. Research shows that students who read proficiently by the end of the third grade are more likely to graduate from high school than those who don't.
Reading is Fundamental Honolulu is helping put children on the path to success. Since its founding in 1978, the nonprofit organization has distributed more than 765,000 books to students in pre-kindergarten through third grade. It serves nearly 4,500 students in one charter and 16 public elementary schools on Oahu.
"Reading is Fundamental's focus is on the first three letters of the word fundamental – fun!" says Susan Fuller, president of RIF-Honolulu and one of its founders.
Volunteers take a variety of new books into classrooms, where they lead activities to encourage reading and emphasize that reading can just be for fun. Each child gets to pick out a book to keep.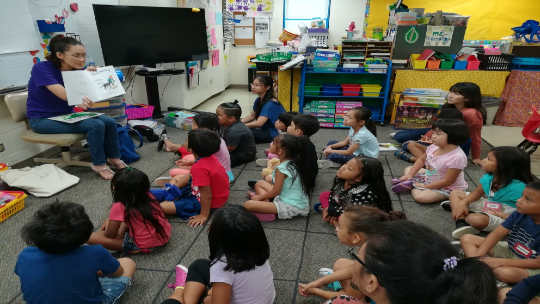 Photo Credit: Reading is Fundamental Honolulu
"We believe that the major motivating factors are the freedom to choose your own book and pride of ownership," says Fuller. "As soon as they find the book they want, they sit down immediately to read it."
Benefits of reading aloud
It's never too soon to introduce books to your children. Hearing books read aloud benefits kids before they even start kindergarten. Doctors at the Cleveland Clinic say reading aloud to your baby will create a stronger parent-child bond and helps with early brain development.
As your child begins school, RIF-Honolulu says reading aloud together builds vocabulary, improves reading comprehension, and increases critical-thinking skills.
"The written word often differs from words they hear in everyday conversation. Reading sparks curiosity and stimulates their creativity and imagination," Fuller says.
According to Psychology Today, being read to can even improve mental health. It can help ease stress, calm you down, and boost your mood.
Inspiring kids to read
Instilling keiki with a lifelong love for reading starts when they're young.
"Set aside a regular read-aloud time like bedtime. Let them choose the book and make reading a fun activity," Fuller says.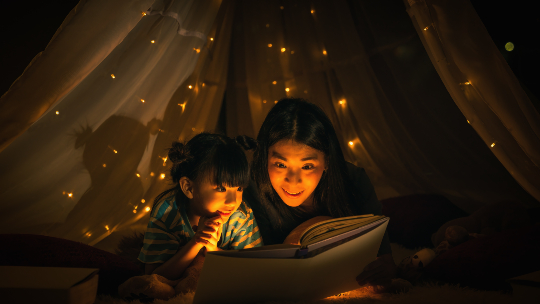 Expose your children to books of all different topics and genres at the library. While you're there, pick up a book for yourself.
"Let them see you read, so they see that you enjoy reading and think it's important," Fuller says.
How to observe National Read Across America Day
All you have to do is read a book! Read it with your family or on your own. Reread a book that you love or discover a new adventure!
But celebrating the joy of reading shouldn't be contained to just one day. There are ways to get involved year-round.