What's Muay Thai? It's Thai boxing—a martial art and the national sport of Thailand. Increasingly popular in Hawaii and around the world, Muay Thai is known as the "art of eight limbs" because practitioners strike with their feet, knees, elbows, and fists.
"Muay Thai is a physically challenging, full-body workout. Although they may not look fancy, the strikes and movements are incredibly powerful and require technical prowess and strategy," says Dan Kaetsu, a certified kru (instructor) who loves sharing the knowledge, beauty, and culture of Muay Thai. Kaetsu is the owner of Muay Boran Hawaii, a Muay Thai school in Honolulu.
Curious about the benefits of Muay Thai? Here's what students say about it.
Manny Gagarin, Grant Goin, and Mai Tokioka practice at Kaetsu's school. They say the sport is like nothing they've done before. It clears their heads, offers them a sense of accomplishment, and relieves stress in a supportive and immersive environment. "You feel the good energy as soon as you walk in," they say.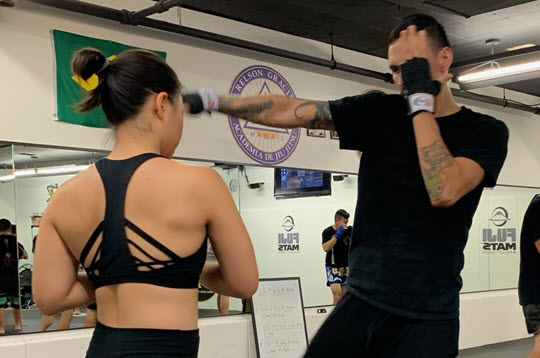 Gagarin (right) has been going to Muay Thai classes for about three months and lost 10 pounds in that time. "My focus has improved," he says. "I'm learning a lot of self-control physically and mentally."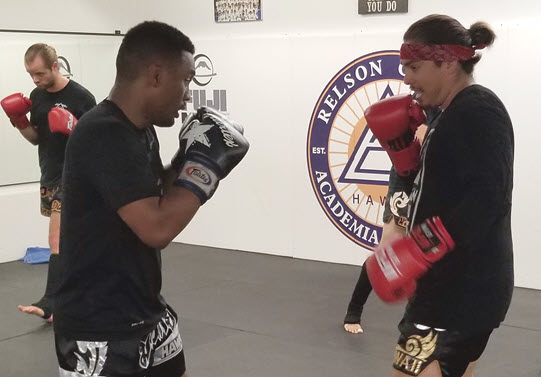 Goin (right) has been practicing Muay Thai for about a year. He grew up kickboxing with his cousins. "I got back into it to get in shape," he says.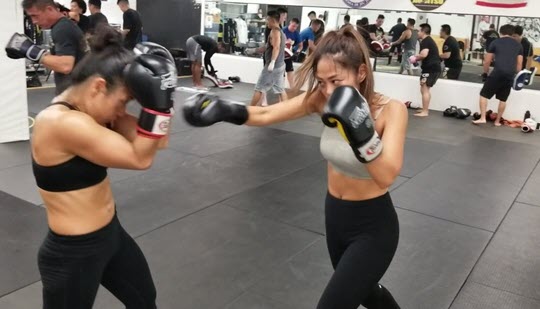 Tokioka (right) has been practicing Muay Thai for about two years, but says there's always something new to learn. "It's a mental challenge but most of all it's a stress reliever. You get to kick, punch, and sweat a lot."
Photos courtesy of Muay Boran Hawaii. For more fitness stories and videos, go to islandscene.com/fitness.