Although two of the world's largest outrigger canoe paddling races will be canceled for the third straight year, a newly created event hopes to bring paddlers together in the spirit of friendly competition to celebrate 70 years of canoe racing history.
The Molokai Hoe and Nā Wahine O Ke Kai have been on hold since 2020 due to crowd restrictions from the pandemic. This year, limited flights to Molokai won't be able to accommodate the thousands of paddlers who descend on the island every fall to compete in the races.
"I'm disappointed like everyone else," says Ikaika Rogerson, one of the race organizers. "Crossing the Molokai Channel is the culmination – the finale – of the paddlers' hard work throughout the regatta and long-distance seasons. But we need to make sure paddlers can get on the island safely and residents who need to fly to their island are not negatively impacted."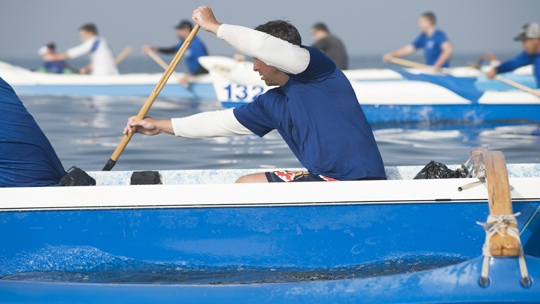 Instead, a new race called the Pae'āina Challenge will be held on Oahu in September and October. This year's race will include the Oahu Challenge and Molokai Challenge. The Oahu Challenge will start at Kualoa Beach Park and end in Waikiki. The 38-mile course will be slightly shorter than the 41-mile Molokai Channel crossing. The top six canoes that finish the Oahu Challenge will qualify to race from Molokai to Oahu in the Molokai Challenge to celebrate the 70th anniversary of the Molokai Hoe.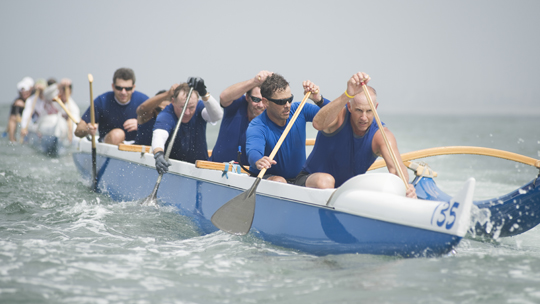 Paddlers in the Molokai Challenge will be required to use identical canoes provided by race organizers. The competition will be a modified iron race, which means paddlers won't change crews during the race. "That's how the first Molokai Hoe in 1952 was done," says Rogerson, who paddles for Healani Canoe Club. "This will be a great way to honor those pioneers who crossed the channel in the first race 70 years ago."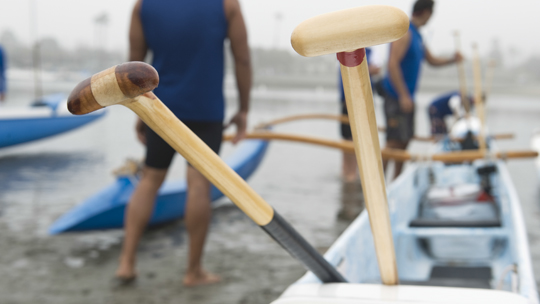 Every year, the Molokai Hoe and Nā Wahine O Ke Kai have attracted the world's top paddlers to Hawaii. Rogerson, who's competed in 14 Molokai Hoe races, hopes the competitions will return next year.
"Crossing the Molokai Channel is iconic," he says. "We look forward to the challenge every year."