For Kaleikaumaka Cruz, this week's Merrie Monarch Festival has been a long time coming. Cruz and the other dancers of Halau Hula O Napunaheleonapua were ready to compete for the first time in the annual event last April. But the festival was canceled due to the pandemic.
"It was hard and sad because we put a lot of work into it," says Cruz. "But I understand that it's better to be safe than sorry."
The work didn't stop during the pandemic. Dancers continued to practice on their own and together on Zoom. This year's competition is particularly special for Cruz. She'll be dancing in the halau with her mom and also for the title of Miss Aloha Hula.
"This has been such as blessing," says Cruz. "I want to make my kumu and hula sisters proud."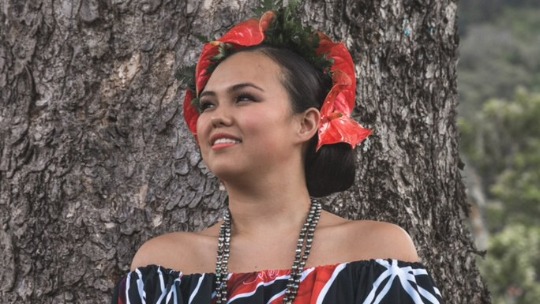 Kaleikaumaka Cruz will be competing for the title of Miss Aloha Hula.
In her kahiko (ancient dance), she'll honor Princess Ruth Keelikolani, an advocate of Hawaiian culture who risked her life to stop the 1880 eruption of Mauna Loa. In her auwana (modern dance), she'll dance to a song that Lena Machado (also known as Hawaii's songbird) wrote about hiking with her brother on Mount Waialeale on Kauai.
"I'll be reaching into my naau, my heart, and thinking of family and friends who've touched my life, especially during this past year," she says.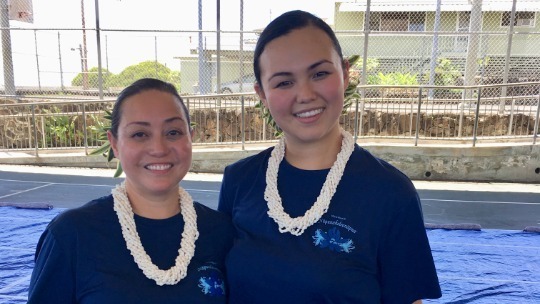 Kaleikaumaka Cruz (right) will be dancing with her mom (left).
Cruz's journey to the Merrie Monarch started when she began taking hula lessons at age 5. While attending college in Pennsylvania, she'd find a quiet place to dance and listen to Hawaiian music. "I kept the Hawaiian culture close to my heart," she says.
Cruz has been able to prepare for the Merrie Monarch in Hawaii while continuing her college education online. She plans to return to Pennsylvania in the fall to finish her senior year and hopes to pursue a career on the Mainland. No matter what her future holds, she says hula will always be a part of her. "I don't dance to compete," she says. "I do it for the love of hula and to share that joy with family and friends."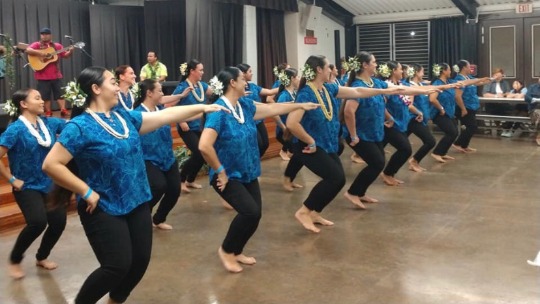 The wahine of Halau Hula O Napunaheleonapua.
The pandemic has changed how this year's Merrie Monarch Festival is conducted. Dancers will be tested for COVID-19 and quarantined in Hilo the week leading up to the festival. Although the competition will be recorded for broadcast, there will be no live audience.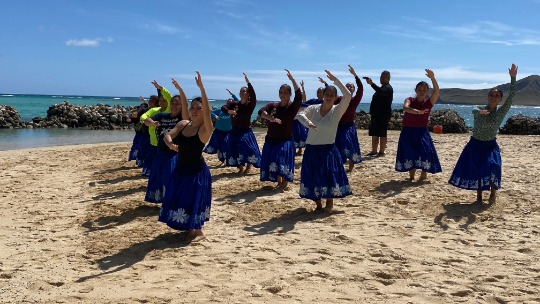 Halau Hula O Napunaheleonapua practices for the Merrie Monarch competition.
"No matter what situation they're in, I tell my dancers to bring their kupunas with them on stage and dance for what the mele and oli represents," says kumu Rich Pedrina. "We've waited so long for this. It's been their lifelong dream. We just need to imua (move forward), stay positive and focused, and roll with the changes."
The winners will be announced when the competition is broadcast on TV July 1-3. No matter the outcome, Pedrina says the journey has been well worth the effort.
"It's been rewarding to see them blossom like a flower physically, mentally, and spiritually," he says. "Winning is important, but the true reward is seeing their accomplishments on stage. A trophy would just be the icing on the cake."
Photos: Courtesy of Halau Hula O Napunaheleonapua