We started the Makiki Valley Loop hike behind the Hawaii Nature Center to take a bathroom break with our kids and scrub our shoes to avoid contaminating the Hawaiian plants on the trail. You might not find this "trail" on most trail maps because it's actually the combination of three trails together that make for a nice hike. We started clockwise on the left side of the loop, taking the Kanealole Trail that slowly climbs and connects to the Makiki Valley Trail, then taking the Maunalaha Trail back to the beginning. This hike is one of the easier, kid-friendly hikes on the island.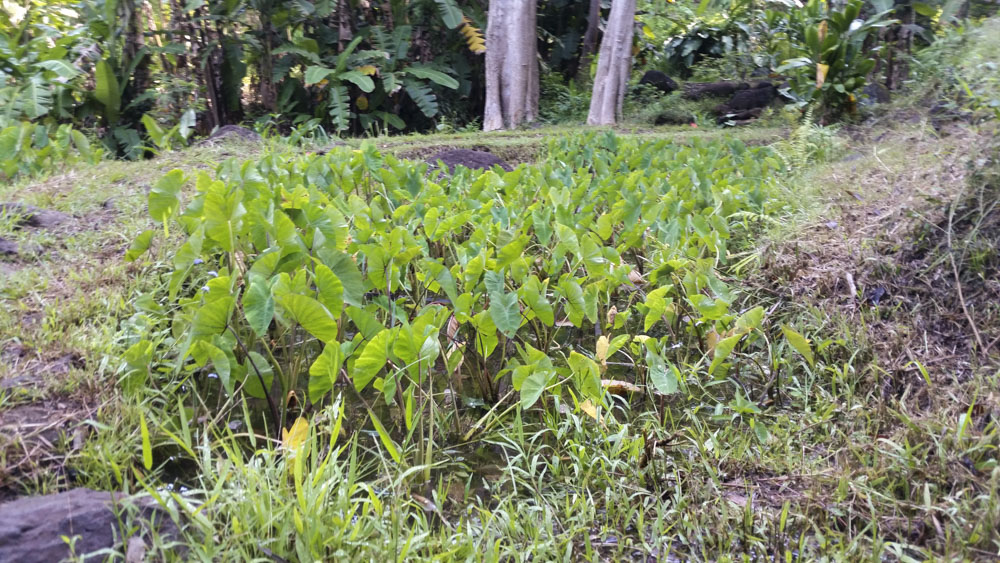 I like loop trails because they start and end at the same place but provide different scenery throughout. If you take the left trail first, you'll see a taro patch at the start of the hike. Hawaiians used to grow taro in this valley and it's nice that they tried to preserve the look and feel of what you can imagine the valley looked like long ago. Further up, you'll see lots of mountain apple trees with half-eaten fruit, since the birds have gotten to them.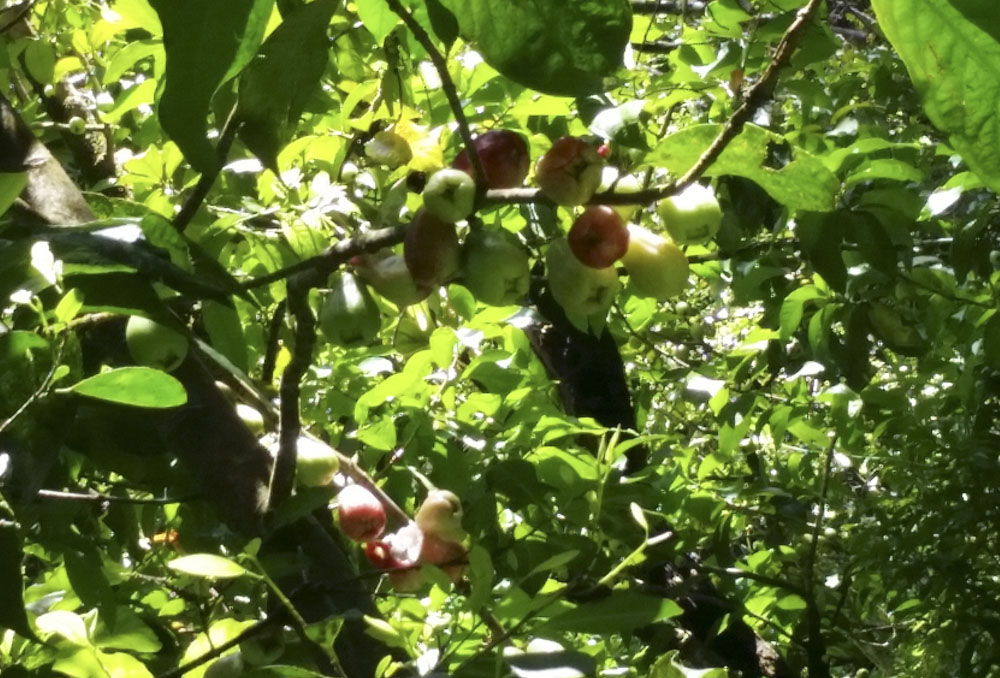 We took Lola and Abby, a six- and seven-year-old on this hike. This hike was okay for them but a bit long at almost 2.5 miles. You'll need a good snack break halfway through. My two-and-a-half year old son needed to be carried halfway through the trail near the edges of the mountain as the roots were too rough for him. I would recommend this trail for moms experienced in hiking with babies in carriers or for older children. My son is a little daredevil and when I went to bathe him later there were little bruises on his calves from falling on one tree root after another.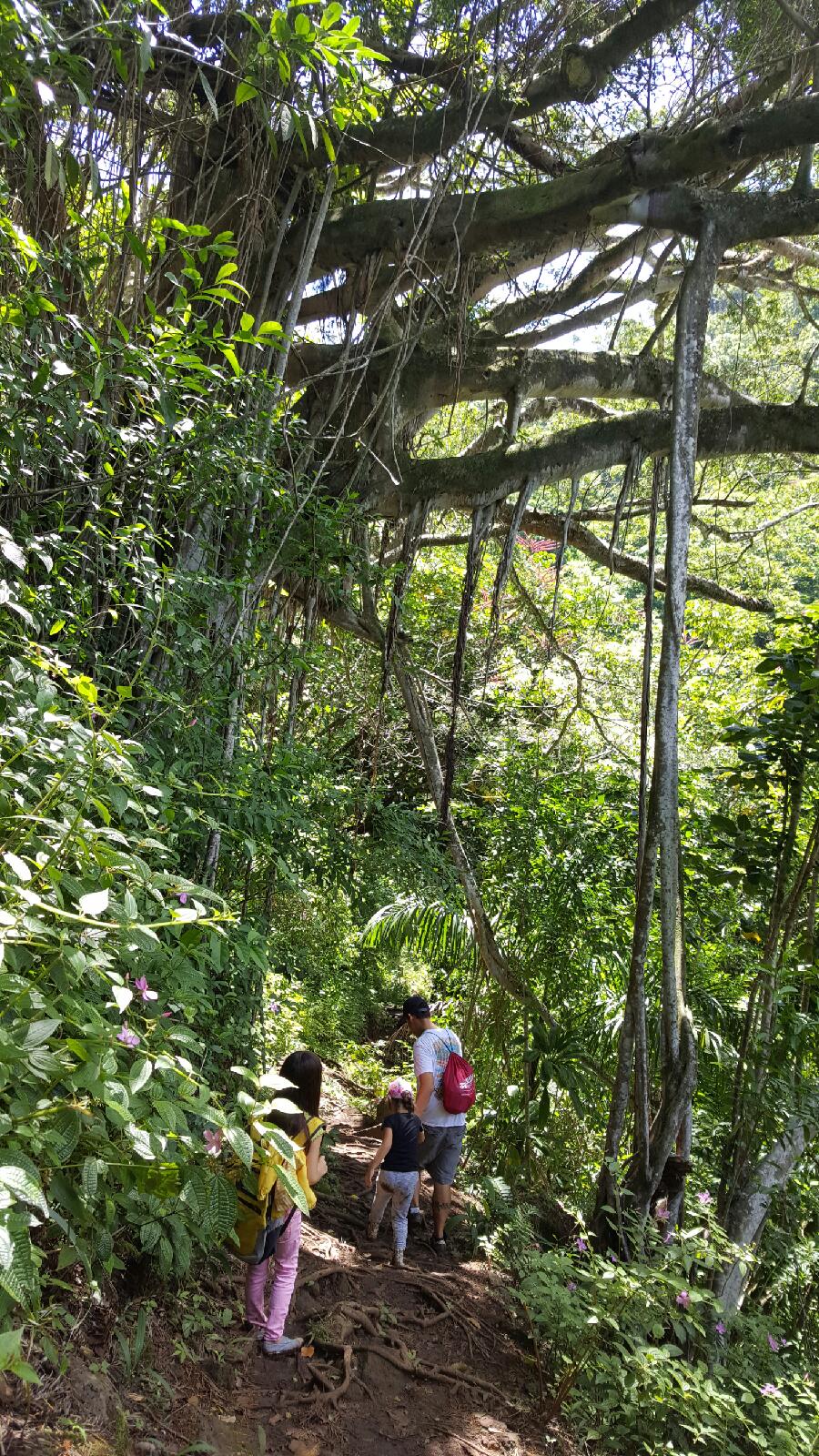 Makiki Valley has a lot of canopy and some big awe-inspiring trees that you'll pass by or walk right through, but bring mosquito repellant as it's pretty humid and it attracts the mosquitos. We went on a perfect day, nice and hot with no rain and no recent flooding. This area can be challenging after a recent rain, you'll slip a lot and it won't be as safe with young kids. There are a few stream crossings, and nice bridges and a few rocks to cross at some points. Heavy rains would make the stream crossings tricky and you wouldn't want to go with kids during rainy weather. Some of the folks that passed us were using walking sticks which would be perfect for this terrain if you want to invest in one. This hike is an all-around great workout, but not one for great views.
If you stop and take a break be sure to look down, when we started the hike there were giant ants merrily marching away on the first few steps. On the way out of this hike, you'll see a sign directing hikers to take the Makiki Arboretum trail--a short walk along a path through more trees before getting back to your car--a nice way to end your hike.