Have you ever wanted to paddle a canoe? You can test the waters this weekend at the annual Kualoa/Hakipuu Canoe Festival.
This free annual event on Saturday, March 12, on the windward side of Oahu celebrates the history of Kualoa Regional Park and its connection to paddling. Local canoe clubs will talk about paddling and take people on canoe rides for an in-the-boat paddling experience.
If you want to stay more grounded, there will be plenty of land activities:
• Master canoe craftsman Bobby Puakea will showcase his koa canoe and talk about the art of canoe making.
• Polynesian Cultural Center will talk story about the history of the area.
• Polynesian Voyaging Society will give an update on its worldwide voyage.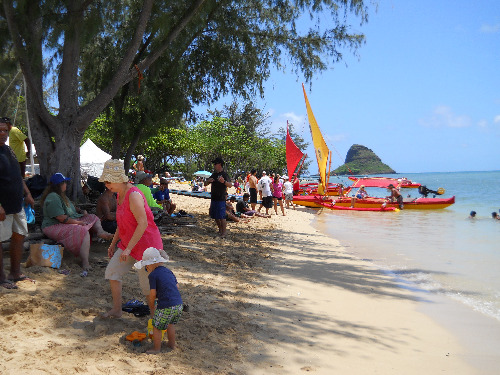 "The community is very proud of their ahupuaa and its strong connections historically and culturally to canoeing," said Jeanne Ishikawa, deputy director of Honolulu's Department of Parks and Recreation. "This event brings people together to learn about art and craftsmanship of canoeing and sailing."
The beach park, named Kualoa, means "long ancestral background," is considered a sacred area. Since 1975, it's served as the launching site for the Hokulea voyaging canoe, which rekindles Hawaiian heritage and pride in traditional Polynesian navigational techniques.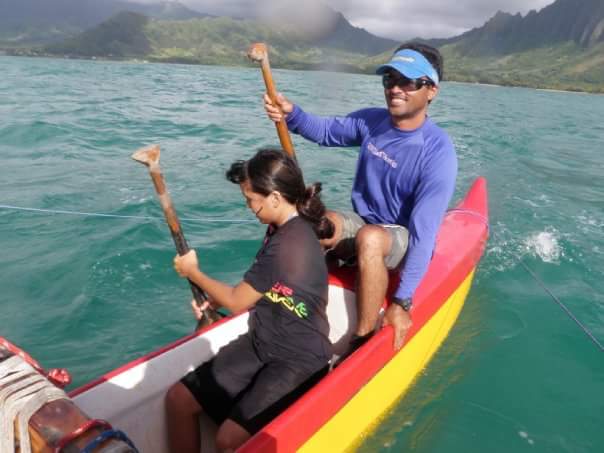 Kualoa/Hakipu'u Canoe Festival
Saturday, March 12, 2016
10 a.m. to 3 p.m.
Kualoa Regional Park
49-479 Kamehameha Highway
Free
Family event
Photos: Honolulu City & County Department of Parks and Recreation