Every New Year holds 365 opportunities to improve your well-being and thanks to 2016 being a leap year, we get an extra day! In all seriousness, taking the first steps to a new you can be intimidating. With new exercise regimens and fitness tracking devices coming out every year, where do you begin?
Not belonging to any fitness clubs myself, I too feel out of touch with the latest and greatest of the fitness world. In order to get a handle on what the fitness world holds for 2016, I reached out on social media for input on the latest trends.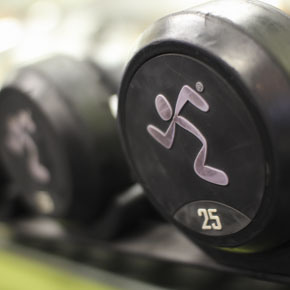 The first trend comes in from Maui, where Sean Higuchi owns and operates the Anytime Fitness 24-hour gym and fitness center in Pukalani. I asked him if there is a particular type of training that has gained popularity and what may be contributing to that trend:
There has been growth in High Intensity Interval Training (HIIT). People are looking for ways to get fit in a more time efficient workout, so HIIT workouts offer the ability to burn high amounts of calories in shorter periods of time.

Crossfit is now a sport with televised events and sponsored athletes and a lot of what they do is based around high intensity with a big twist of competition. A lot of people are being driven by that.
Another trend that is growing are Barre and Pilates classes. In the last year two Barre studios opened on Maui and there are more and more pilates studios as well. These workouts are gaining popularity because they are preaching "muscle toning" not building. So, many women are interested.
It looks like Maui is in tune with the national tide as HIIT comes in at number three on the American College of Sports Medicine (ACSM)'s Worldwide Survey of Fitness Trends for 2016. Another interesting item on their top twenty list is group personal training. The trainer continues to provide the personal one-to-one style of training in a small group of two to four people, potentially offering bigger discounts to members. I reached out to Damon Trevor, a personal trainer for Team Move on Oahu, to see if he has noticed similar requests from his clientele:
Training in small groups has definitely been more popular in recent years, and with good reason. It can be more cost effective than doing one-on-one training, more personable than being a part of a big class, but it still maintains the right amount of social interaction between participants. From a trainer's standpoint, you're able to get more attention as a participant when it comes to fixing form, spotting, or being able to motivate each person; than you would in a class setting. But one-on-one training will always be king when it comes to getting individualized attention, and having a program that is customized around your needs.
One group activity that seems to be standing the test of time is yoga, coming at number 10 on the aforementioned Fitness Trends list. Yoga itself has many genres, so I asked Honolulu yoga instructor Amita Aung-Thwin what she has noticed from her students as they hit the mat:
In my classes people have been asking for stretches for the lower back, shoulders, and wrists. We've also been focusing on themes that can help with stress relief. People seem to be more stressed out around the holidays.
Topping the ACSM's fitness trend list over both solo and group workouts is wearable technology. These would be fitness trackers worn on different parts of the body that often sync to apps and even social media. I didn't consider myself to be someone who would be interested in fitness tracking. Then one day I noticed that my smartphone was automatically loaded with a pedometer and I became addicted to seeing how many steps I could rack up each day.
I asked around to find out which wearable fitness trackers and/or fitness apps have worked for my friends and colleagues lately?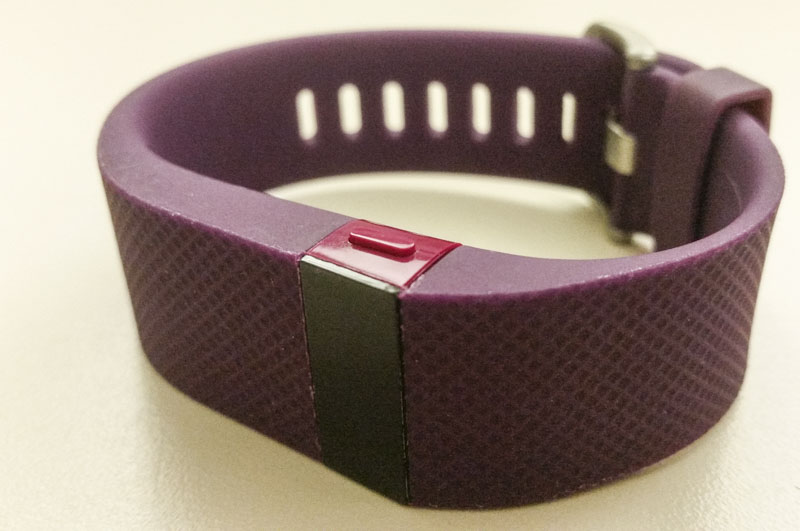 Suzanne: I'm not using anything at the moment but I've had the most success with the MyFitnessPal app. I also really like the BodySpace app for working out because you can choose from a bunch of fitness plans that will tell you exactly what to do in the gym every day. You can log your progress and see your gains.
Laura: I love my Fitbit. I never take it off.
Lara: I bought a Fitbit last year but got discouraged setting it up so I quit and never used it. Like you, I use the free app on my smartphone. It works pretty well. When [my husband] and I went walking together we compared our steps because we were curious if the app just got our steps by GPS but I did more steps than he did cause I take smaller strides so we feel confident it was somewhat accurate.
Tasha: I love my Fitbit, but I have the one that clips to you instead of wearing on your wrist. MyFitnessPal is the most important part of my fitness plan though - I've tried all my life but know for real that you can't out-exercise a bad diet.
Carol: I have a Fitbit Charge that I really like. I sync and charge the battery every Saturday. I've noticed that when I dilly-dally walking up stairs, it may not count it, so I know to walk upstairs "normally."
Suzy: I use RunKeeper as well. I'm getting back into running after tearing my hip and being diagnosed with an autoimmune disease, so it's been a godsend.
Lei: I use MapMyWalk for tracking exercise. To track daily just walking, I just use the built in health app on my phone.
Fernando (not the author): I use the Apple Watch. I bought it for other uses, but since it has fitness tracking built in, it's very convenient. I wouldn't recommend it primarily as a fitness tracker, so folks who really need a dedicated fitness wearable can probably find better options.
Make 2016 a leap year - not because of the extra day we have on our calendar. Make this the year you leap off your couch and make a difference for your well-being.