Until recently, the health care landscape was pretty barren in West Oahu, especially for primary care. For Kasea Ciporkin and her family, it was a long trip from her home in Ewa to find primary care services for her and her children.
"Originally, we had gone to a couple of different doctor's offices out in town and even some in Kapolei, too, but with four kids it felt like we were always in a rush," Ciporkin says.
But that all changed with the opening of EmPower Health, which celebrates its first anniversary today. "When we heard that EmPower Health was coming to Ewa," Ciporkin says, "I got paperwork to get my kids enrolled even before they opened up because it's so important to us."
The 15,000-square-foot, state-of-the-art Queen's Health Systems center provides a variety of services such as primary care, after hours and urgent care, diagnostic lab services, and imaging.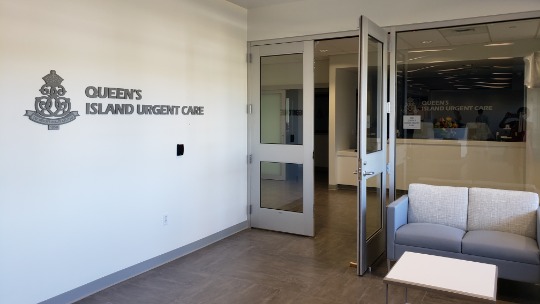 Urgent care is one of the services provided at the state-of-the-art facility
EmPower Health uses a team-based approach to each patient's health care, with physicians, advanced practitioners, nurses, and medical assistants supported by physical therapists, dietitians, pharmacists, behavioral health specialists, social workers, and patient educators. Growing and refining the ability to work as a team was one of the major goals of the clinic's first year, says Natasha Parekh, M.D., medical director of EmPower Health.
"We really work collaboratively with our health care team," she says. "Our goal is to leverage each person's role in helping the patient. We've had some really positive patient outcomes."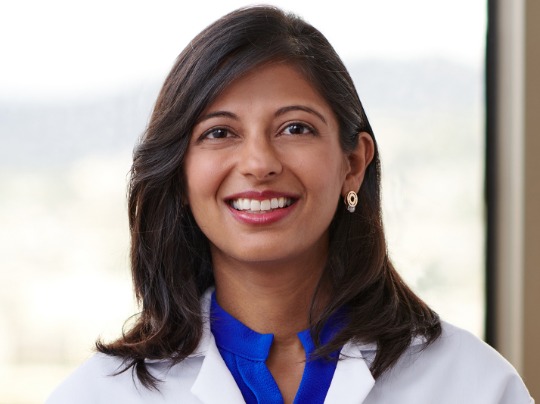 Natasha Parekh, M.D.
Dr. Parekh says another goal for the first year was to gain the trust of the West Oahu community and to overcome the fear people had in seeing the doctor, especially since the center opened during the height of the pandemic.
"Through measures we had taken, we were able to overcome the fear people had in seeking health care," she says. "In our opening phases, we did most of our visits through telehealth. We understood the fear that people had."
Fear was not an issue for Danielle Carmichael. Having moved to West Oahu from Georgia around the time the clinic opened, she does most of her and her children's doctor visits in person, though she likes having telehealth available.
"I like the flexibility and the convenience of telehealth," she says, "but I also like to go in person because some things just need to be seen and I like the camaraderie. So I like both."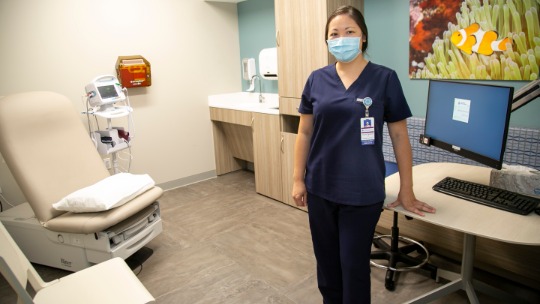 Pediatrician Darcie Takemoto, D.O., treats the Carmichael and Ciporkin keiki
Both Carmichael and Ciporkin take full advantage of the pediatric services provided at EmPower Health. For Ciporkin, the convenient location is key because of the frequent trips to the doctor.
"I take my kids there to get their annual checkup," she says. "I just had a baby in September, so we've been going every three months to get regular checkups and vaccines. My husband and I go to the primary care physicians there and get lab services."
Dr. Parekh says goals for the future of EmPower Health, developed in partnership with HMSA, include expansion of services, programs, and classes available to the public. She also wants to continue to grow community support.
"We want to build trust as a primary care provider that provides high-quality comprehensive services and aim to ensure that people feel supported and empowered in optimizing their health."