Gather your little ghouls and goblins (or children if you have them) for a fun and easy Halloween craft. They'll enjoy making, filling, and bursting these mummy pinatas made out of toilet paper rolls.
Supplies:
Toilet paper rolls
Double sided-tape or glue
White crepe paper streamer or toilet paper
Small treats
Scissors
Construction paper (any color)
Pencil or pen
Baker's twine or other thin string
Googly eyes
Glue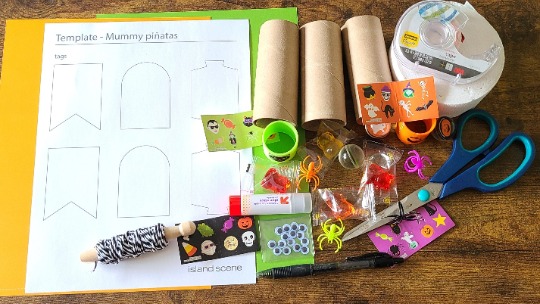 Instructions:
Apply a strip of double-sided tape or glue around the edge of one end of the toilet paper roll and cover the hole with a piece of streamer. Fill roll with treats.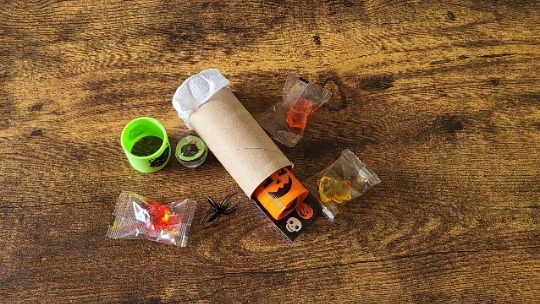 Cut tags from construction paper using the template. Write a message on the tag and poke a small hole in it. Cut a piece of baker's twine, stick through hole in tag, and tie ends together.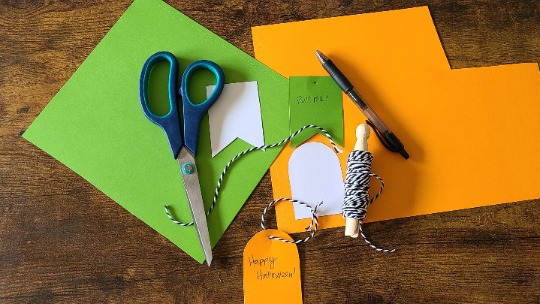 Place the knotted end of the twine in the roll. Cover the end of the roll with a piece of streamer and secure it with tape or glue.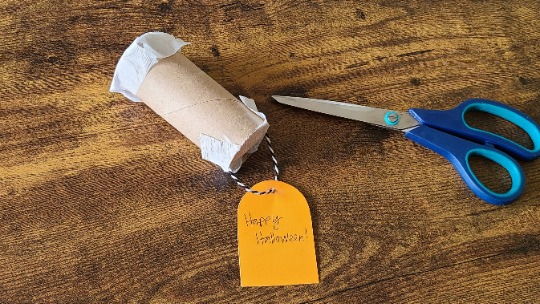 Starting from one end of the toilet paper roll, wrap it with the streamer until completely covered. Secure with double-sided tape or glue. Add googly eyes.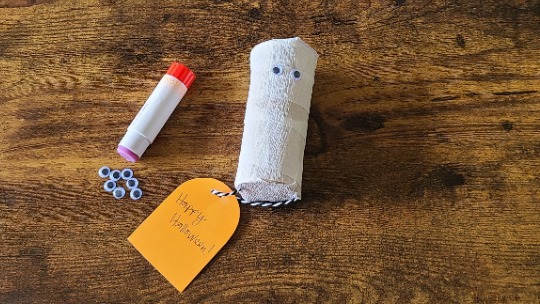 Wrap streamer around the roll one more time so the eyes are peeking out.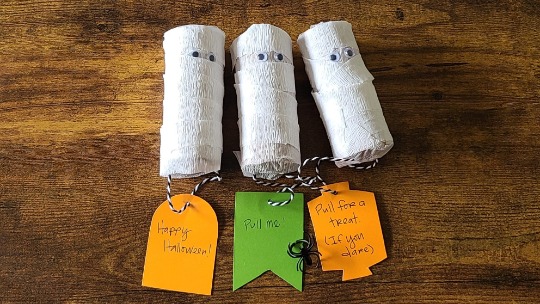 Pull tag to release treats.