Can you believe it? Summer's over and the kids are almost back in school. And let's not forget all the school supplies that accompany their return. Well, with some leftover fabric and a little glue, you can turn out some pretty awesome pencil cases that they can take along with them. Pretty them up and you got yourself a sweet little cosmetic case too.
What you'll need
• Heavy fabric (approximately 9 1/2" x 11")
• Fabric glue
• Velcro (8 inches long, sticky back preferable)
• Scissors
Note: The measurements given in this demo will produce a finished product approximately 8" x 5".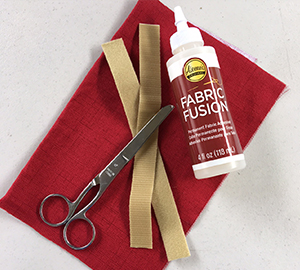 Directions
First, lay the fabric flat, right side down. Fold over approximately 1/2 inch seam at both the top and bottom of your fabric. Secure with glue. This will be the opening of your pencil case.
Note: If you don't have any fabric, try looking in the remnant section at your favorite department store.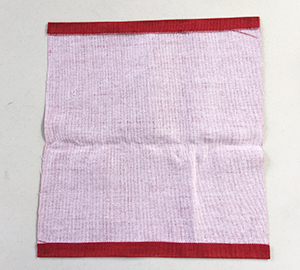 Next, separate the velcro (the hook side from the loop side.) Peel off the backing from one side and place over the seam (catch the edge of the seam.) Repeat on the other edge.
Note: I'm sure you can use the regular velcro and glue it in place, however I do find that the sticky back is really convenient.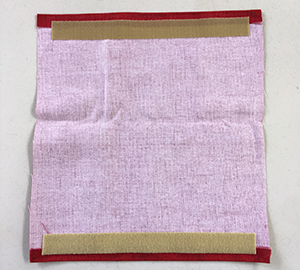 Turn the fabric over so that the velcro side is face down. Place glue on the left and right edges on the upper half of your project. Fold the bottom half up to create a pouch. Your case should now appear inside out. Let dry.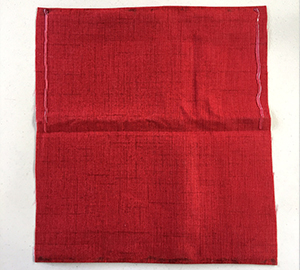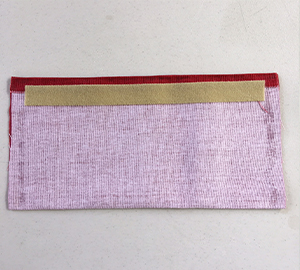 Next, fold over the joined edges and secure. This will give the side seams a little extra strength. Let dry.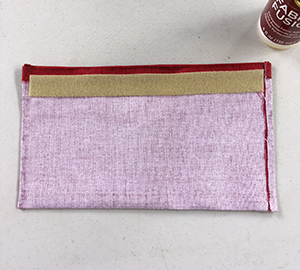 Finally, turn it right side out. Done! Embellish as you wish.
Note: For best results, dry over night under something heavy, like a book.