Did you know nearly 600.000 people in Hawaii are living with diabetes or prediabetes? The disease has become a nationwide epidemic and Hawaii is no exception. In fact, people of Asian descent and Pacific Islanders are especially susceptible to developing diabetes. Most people know this diagnosis means new medications, blood tests, and restricting their sugar, but people with diabetes are also at greater risk for blindness, coronary artery disease, stroke, hypertension, and depression.
Some of these risks may be familiar, but the fact that people with diabetes are at higher risk for gum disease may come as a surprise. Gum disease is a complication of diabetes that affects nearly 22 percent of those diagnosed. When someone has gum disease, the tissue around their teeth (their gums) becomes inflamed because of plaque that's accumulated on the teeth. Gum disease can increase glucose (blood sugar) and cause diabetic complications that make it difficult for people who have diabetes to keep their glucose levels within normal range. Good oral hygiene at home, like brushing and flossing daily, and visits to your dentist every six months are key to keeping your mouth healthy and slowing the progression of diabetes.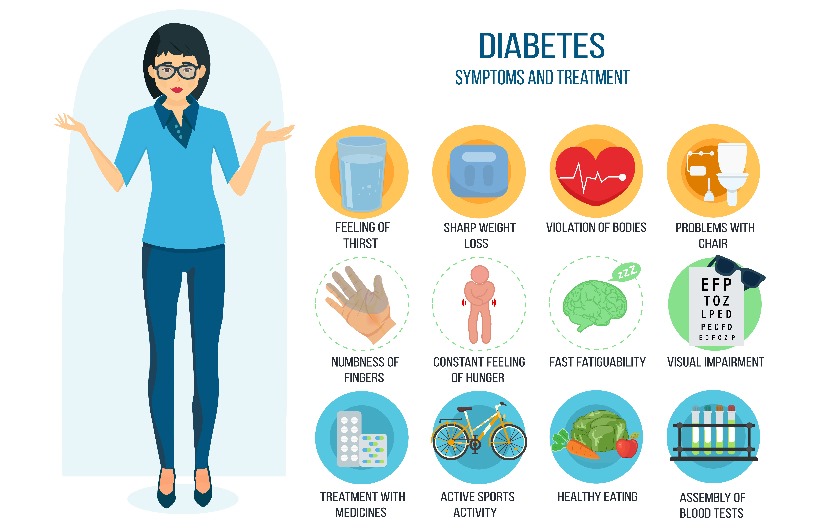 Living a long and healthy life with diabetes is possible with early diagnosis and treatment. Know the signs, symptoms, and your family history. If you think you may have diabetes, see your doctor right away. Ignoring the symptoms won't make them go away. If you're diagnosed with diabetes or prediabetes, stay positive. With the right treatment, a few lifestyle changes, correct use of prescribed medications, and regular visits to your dentist, you'll have a long, healthy life ahead of you.
Need assistance finding a dentist? We've made it easy for you. Click here to find a dentist in your network that can provide you with the dental services you need.