Not all adventures take you on a deep dive into the ocean or back in time, but some do. Check out these recommendations from librarians and booksellers that can transport your back to Hawai'i's plantation days, into a fantasy world, and maybe even get to know an octopus along the way.
Fiction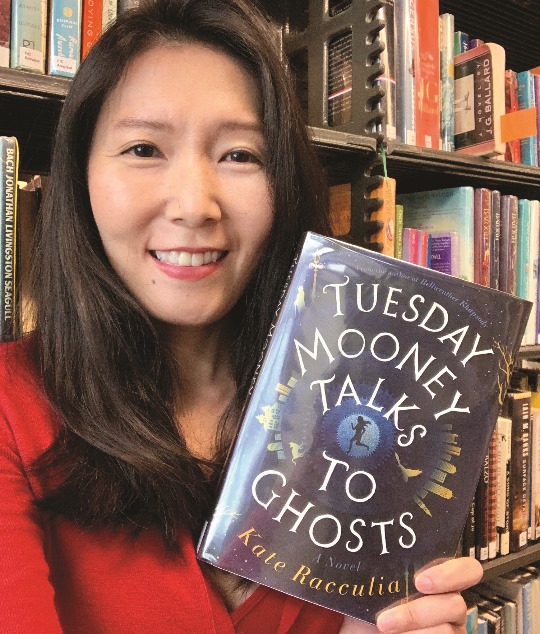 Tuesday Mooney Talks to Ghosts by Kate Racculia
Recommended by Lauren Yamasaki, Adult Fiction Librarian, Hawaii State Library
Even the most introverted person can get into exciting exploits by simply stepping out the front door. Tuesday keeps to herself, begrudgingly socializes, and spends much of her time watching old TV shows. But when Boston's most eccentric billionaire dies and leaves behind an epic treasure hunt through the city, her whole world expands as she's swept into a motley crew vying for a share of his fortune.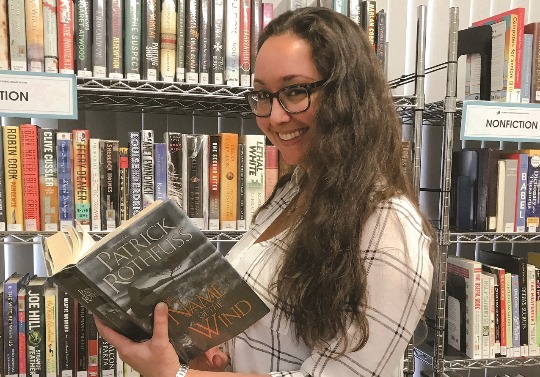 The Name of the Wind by Patrick Rothfuss
Recommended by Sara Kamibayashi, Branch Manager, Naalehu Public Library
This book, the first in an as-yet-unfinished series, is an adventure made of adventures. It's an ode to music, to love, and to the power of stories. And so, so much more. This fantasy has been my favorite book since I first read it over 10 years ago and I recommend it to everyone. The story alternates between past and present as our hero Kvothe recounts his life's (mis)adventures over the first of three days of storytelling. You'll be transported to a world like and unlike our own, where there's danger and suffering but also magic, music, and fierce friendships.
Picture Book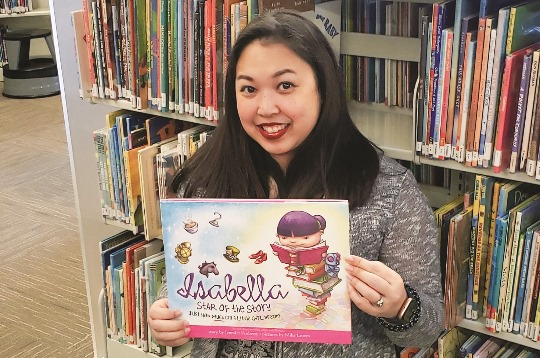 Isabella, Star of the Story by Jennifer Fosberry
Recommended by Sasha Kealalio, Children's Librarian, Aiea Public Library
Take a trip to the library with Isabella and step into the shoes of classic characters like Peter Pan, Goldilocks, and Alice in Wonderland. The end papers tell you about the characters that you visited so you can continue your adventures in their pages as well. I especially love the illustrations and, if you're familiar with some of the stories that Isabella inhabits, you might be able to guess what's coming next.
Local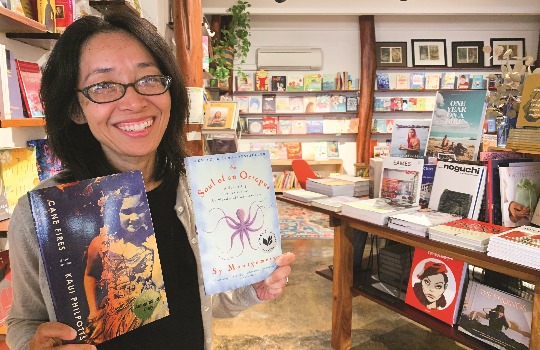 Cane Fires: Short Stories by Kaui Philpotts
Recommended by Lani Lee, da Shop: books + curiosities in Kaimukı
A fiction debut by local writer Kaui Philpotts takes us to old Hawai'i before statehood when paradise was more idyllic and full of uncertain possibilities. Set on Maui during the plantation era, these vignettes interweave the lives of owners and workers as they learn to live together amidst their struggles. For those of us who grew up here, these stories and characters feel familiar and are bittersweet reminders of Hawai'i's yesteryear. I was impressed and absorbed by this unique collection of stories that reveals an uncommon side to our melting-pot themes.
Nonfiction

The Soul of an Octopus by Sy Montgomery
Recommended by Lani Lee, da Shop: books + curiosities in Kaimukı
Dive into a world you may never have thought about before and consider the consciousness of octopuses and other
highly intelligent creatures. Lovingly researched with genuine adoration and warmth, naturalist Sy Montgomery explores the fascinating neuro-complexity of octopuses, their curious and emotive personalities, and the remarkable relationships they are capable of forming with humans. Her musings about these mysterious creatures completely charmed me into finishing this book within days when I usually take weeks or months to finish a book.
Young Adult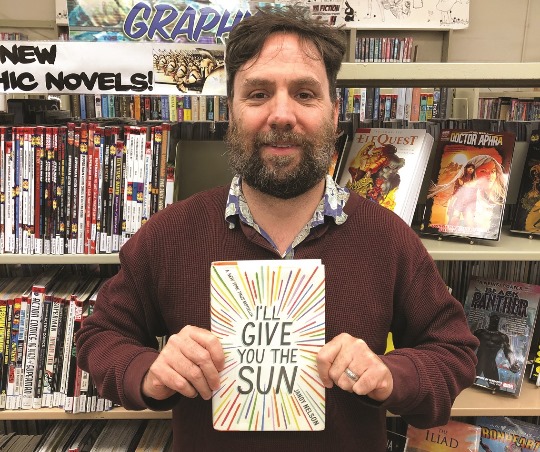 I'll Give You the Sun by Jandy Nelson
Recommended by Paul J. McDonald, Young Adult Librarian, Kaneohe Public Library
This coming of age story blew me away and took me on an incredible journey, even by the standards of a seasoned adult reader. It has several strong characters, particularly a twin sister and brother. The story follows these two over the course of three years as they live their lives, fall in love with exciting people, experience heartache and self-doubt, and make art as they figure out who they are. An intense, powerfully emotional piece of writing that stayed with me long afterward.