It's been a longtime issue in Hawaii. Even before the COVID-19 pandemic, proper dental care has been a concern for island residents. But there are ways to overcome the barriers that prevent people from seeing their dentist and receiving the care they need.
In the U.S., data from the Centers for Disease Control and Prevention suggest that more than 1 in 4 adults have untreated tooth decay. In Hawaii, those numbers are even higher.
"In Hawaii, 60-80% of people don't see us as often as they should for preventive or basic dental care," says Anthony S. Kim, D.M.D., dental director at the Waimanalo Health Center, citing statistics that precede the pandemic.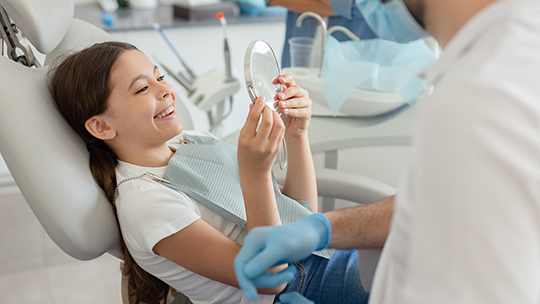 The Hawaii Department of Health says that children in the state have the highest prevalence of tooth decay in the nation. "Hawaii's keiki have suffered with the highest rates for decades," says Dr. Kim. "The data we have from the early 2000s haven't changed and we're concerned that it has gotten worse based on local public school dental screenings that reveal dental decay impacting over 70% of keiki by the first grade, which is well above the national average."
Efforts have long been underway to knock down the barriers to proper dental care. One barrier is accessibility, which includes the availability of care and the ease and affordability of receiving it. In particular, basic dental coverage hasn't been accessible for adults in the state's Medicaid program for years. Though community health centers have been working with QUEST Integration members to overcome this, the pandemic magnified accessibility issues as dental facilities limited appointment availability.
"These impacts on the available appointments and financial barriers exacerbated oral disease in adults and keiki," says Dr. Kim. "We have seen many patients return with more decay, gum disease advancing, and a spike in urgent oral needs such as root canals and extractions."
Other common barriers that contribute to poor dental care are the fears that keep people from receiving proper treatment. Dr. Kim says that parents often pass down the attitude of dental care anxiety to their children, further perpetuating this cycle of fear as a result of the past experiences their parents faced. "Dental visits can be traumatizing for parents who have grown up in an environment with high decay rates," he says. "These fears get transferred to their children and they become avoidant until the problems become too extreme to disregard."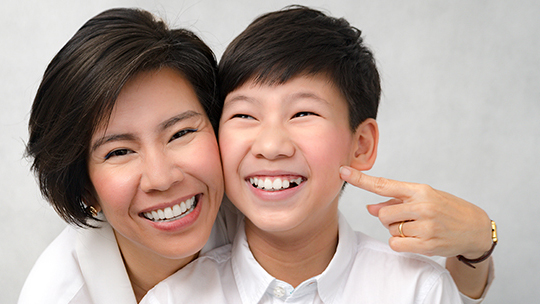 Steps that dentists can take to help patients overcome these barriers include listening to their patients' concerns and educating them. "We need to treat the patient and not just the tooth," advises Dr. Kim. "Dentists have an incredible opportunity to help change attitudes.
"Our role as educators and counselors to patients' oral health needs can have a life-changing impact. This could mean addressing their fears, giving the patient treatment options, helping patients understand the importance of good nutrition and the importance of maintaining their general health. Patients have to make health a priority in their lives. We work on it and build it over time. It really starts with small steps and basic preventive maintenance."
And Dr. Kim says these values need to be passed down to the keiki. "We have to establish care when the child is young and is most impressionable. Families need to promote these values in their children as early as zero to 5 years of age to break the cycle."
Darien Pomaika'i Perry is a recent University of Michigan - Ann Arbor grad and has plans to attend graduate school. In her free time, she enjoys traveling, learning new languages, and maintaining her Hawaiian roots.