Kids love an adventure. A good book can expand their vocabulary, build empathy, and improve academic performance. Whether it's via a magic compass or a graphic novel, these recommendations from Hawaii librarians will help your keiki visit someplace new without leaving the house.
Picture Book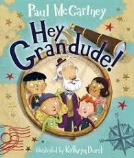 Hey Grandude! by Paul McCartney
Recommended by Sasha Kealalio, Children's Librarian, Aiea Public Library
When bad weather keeps you inside, it's the perfect time to take an adventure in the pages of this book; all you need is Grandude and a magic compass. The magic "Zing, bang, sizzles" and zips the characters to different picture-perfect postcard locations like the beach, the Old West, and the Alps. This book provides the perfect opportunity to read with a family member and talk about the adventures you'd like to go on together.
Children's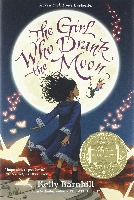 The Girl who Drank the Moon by Kelly Barnhill
Recommended by Paul J. McDonald, Young Adult Librarian, Kaneohe Public Library
One of my favorite adventure books of all time for kids. It has a strong female character and plenty of really fun supporting characters with great writing that takes the reader on an incredible journey with plenty of unpredictable turns and twists. The book jacket describes the story as an "epic coming-of-age fairy tale destined to be a modern classic" and I couldn't agree more. I love the way this book blends folk tale traditions with fantasy themes to create something unique yet powerfully familiar. This Nene Award winner also won the John Newberry medal for most distinguished contribution to American literature for children in 2017.
Middle Grade (8-12)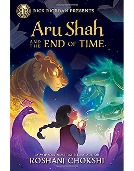 Aru Shah and the End of Time by Roshani Chokshi
Recommended by Sasha Kealalio, Children's Librarian at Aeia Public Library
This book is the first in the Pandava Quintet series. While delving into Hindu mythology, the story follows the titular character as she embarks on a quest, meeting mythological characters and trying to keep an evil force at bay.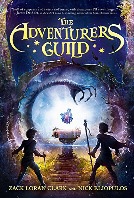 The Adventurer's Guild by Zack Loran Clark
Recommended by Sasha Kealalio, Children's Librarian, Aiea Public Library
This fast-paced fantasy tale has spunky characters who roam the city to protect their home in Freestone from what lies outside the walls. While on their adventures, they navigate sinister plots and find the strength of character that lies within.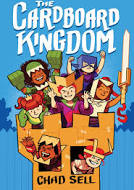 The Cardboard Kingdom by Chad Sell
Recommended by Sasha Kealalio, Children's Librarian, Aiea Public Library
In this eye-catching and colorful graphic novel, the main characters take charge of their destiny by creating their own world. Using their imagination and determination, the diverse cast of characters create adventures.
Young Adult (12-18+)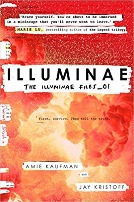 Illuminae (The Illuminae Files #1) by Amy Kaufman and Jay Kristoff
Recommended by Sara Kamibayashi, Branch Manager, Naalehu Public Library
This book is an epic young adult adventure—in space! I first enjoyed it in its audiobook form while driving to work (available through the library on the Libby app) and I could hardly bear to stop listening and actually do my own life. We meet Kady, a regular teenager on a faraway mining planet, which is almost immediately invaded. She escapes on an evacuating spaceship and while they're pursued by an enemy warship, they're plagued by a mutating disease and the ship's artificial intelligence goes haywire in fascinating ways. Oh, and did I mention her ex-boyfriend is also on the ship? This book is great in its audio form, but the book itself is a visual treat of schematics, classified files, interviews, and emails. It's a feast for the eyes as well as a meditation on what makes a hero and what makes us human.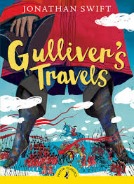 Gulliver's Travels by Jonathan Swift
Recommended by Paul J. McDonald, Young Adult Librarian, Kaneohe Public Library
This is the story of Lemuel Gulliver as he makes four fantastic journeys by ship. On these journeys , he encounters the six-inch inhabitants of Lilliput as well as the giants of Brobdingnag and encounters many other amazing things as well. I chose this classic even though it has been several years since I've read it. It was one of the funniest, wildest, most adventurous, satirical commentaries on the human condition that I've ever read. Even though I was forced to read it for school, I enjoyed every minute of it and could not put it down.
Look for more adventurous books for all ages in the spring issue of Island Scene.